Why Kristen Bell Loves Her Robot Bed
Dax Shepard (Idiocracy, The Ranch) and Kristen Bell (The Good Place, Veronica Mars) may be one of America's most honest celebrity couples, and fans love them for it. Shepard and Bell are extremely open about most aspects of their lives, from their routines, likes and dislikes, major life events, and even their fights.
Thanks to a recent interview with Self, fans can now know even more about their lives by learning about their nightly routines.
Kristen Bell and Dax Shepard work as a team to get the kids to sleep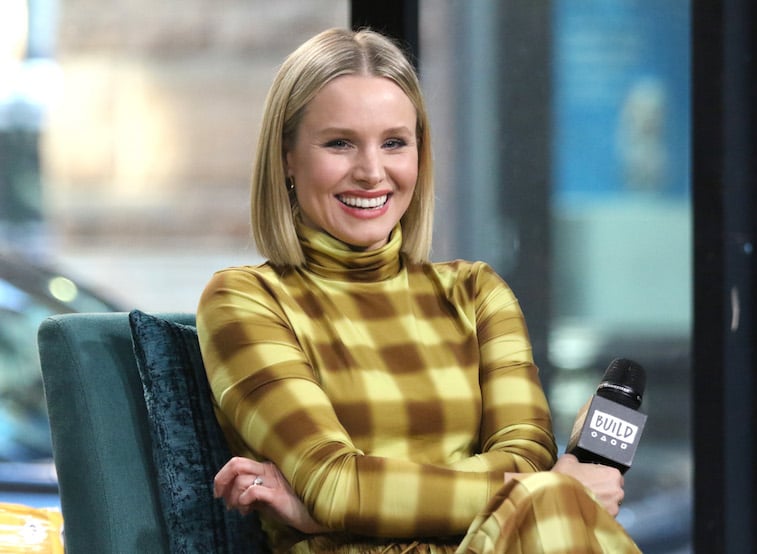 Bell and Shepard have two young children, Lincoln, age 6, and Delta, age 5. They have a strict nightly bedtime of 7:30 pm, but Bell says negotiations begin as early at 7 pm. She says her children are very strong-willed so she needs the man-power of her and Shepard to get them to bed. The hardest part of the bedtime routine: getting the kids to brush their teeth.
In what Bell calls a "Supreme Court debate" she has to use a method learned from one of Shepard's podcast guests, Adam Grant, called the four walls technique. The technique involves asking the kids a string of questions designed to get them to agree with what needs to be done on their own terms. So she may ask their favorite food, and go from there until they realize they need healthy teeth to eat their favorite food.
Kristen Bell has learned to enjoy bedtime with the family
Bell says that she has realized in an attempt to get the kids to bed, she has missed important moments they were trying to share with her. She says she has since learned how to slow down and enjoy bedtime with her kids more fully.
"Those are very magical times, and bearing witness to it as opposed to trying to rush it is what I'm erring on the side of, and I've been a lot happier since I've started doing that," she says.
During that time she often reads to them or they all listen to audiobooks together. They're working on the Harry Potter series now. She keeps the lights dim and when it's time for bed, she puts on a white noise machine.
If the kids are having trouble sleeping, she will rub their backs using lotion from her and Shepard's own baby product line, Hello Bello.
Kristen Bell and Dax Shepard have differing sleep patterns
After Bell and Shepard put the kids to bed, they take about an hour together on the couch to catch up on their favorite show of the moment. They aren't always on the same page at night, however, because Shepard is more of a night owl than Bell.
"Dax gets the majority of his energy at night, and I am the opposite That has always been strange for us. He comes home after work and I'm like, Oh, my God, take it down a notch," Bell says.
Bell also shared that he is a bit of an insomniac, so once they head to bed, she will sometimes read to him. She read him the entire Hunger Games series and said something about the sound of her voice helped him sleep easier.
Kristen Bell has her dream bed
The time they go to sleep isn't the only way they differ in their sleep habits, so they got a bed to accommodate their individual needs. "We had always both dreamed of having a Craftmatic adjustable bed, so we got a Sleep Number," she told Self.
Craftmatic beds came about in the 1970s, while Sleep Number beds came about in the 1990s, and offer more customization. Bell and Shepard essentially have an upgraded version of their dream bed, with not only an adjustable back placement but the ability to change the firmness of the mattress on their respective sides.
Bell gushes: "It is absolutely the best thing on earth. It's the most elegant way to live… So usually we play around with our robot bed for a while."