Why Kumail Nanjiani Hid His Biggest Love From His Parents
Kumail Nanjiani started his career off in stand-up comedy before taking on bit comedic roles and then eventually landing his leading role in HBO's hit show Silicon Valley. It wasn't until his film The Big Sick, however, that he became more widely recognizable. The film depicts the start of his relationship with his now-wife, and his parent's initial disapproval of his choice to date a woman outside of his culture. Though some of the scenes were ramped up for dramatic effect, it wasn't too far from the truth.
Kumail Nanjiani kept his relationship a secret at first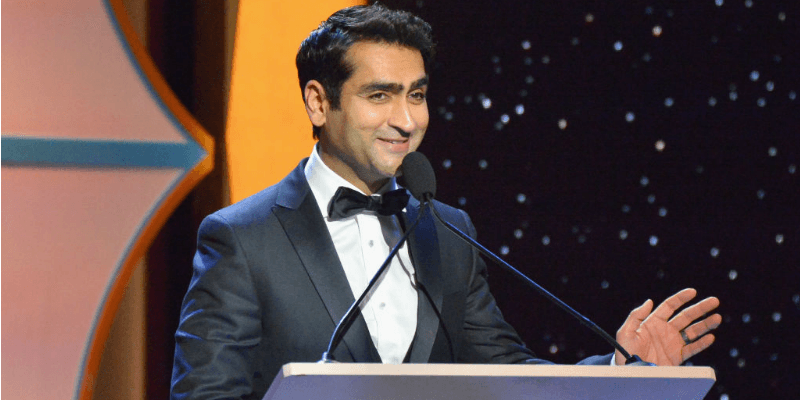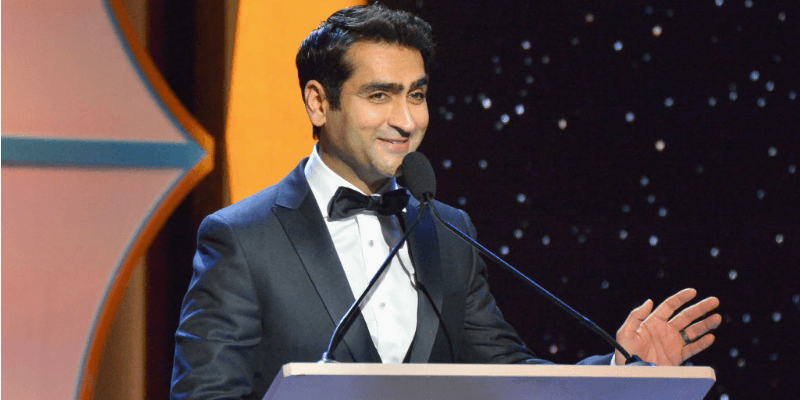 Nanjiani moved to the U.S. at the age of 19 from his native country of Pakistan. His parents, Shiite Muslims, were proponents of arranged marriage. They had an arranged marriage, as did the majority of their family, and Nanjiani says they genuinely love each other.
He explained to Larry Wilmore on his podcast: "A love marriage is sort of a Western marriage. And in Pakistan, there's a line in the movie, but love marriages are a derogatory term, it's a bad thing. You don't want a love marriage. They'll be like, 'Oh, he had a love marriage.'"
He was 28 and still unmarried when in 2006 he was heckled during a comedy show by Emily V. Gordon. The two began dating, a fact which he kept a secret from his parents as they continued to hunt for a match for him to marry.
Nanjiani admitted in an interview with NPR that he did lead them on: "Sort of how in the movie I'm just sort of avoiding making these decisions… I just was saying no, not this one, not this one, not this girl, not her, not her."
He continued to do this even while dating Gordon.
Emily Gordon's medically induced coma changed everything
After several months of dating, Gordon got very ill. She was put into a medically induced coma while doctors assessed what was going wrong with her health. This put Nanjiani into a position of having to assess what really matters, and confront not only his own parents but hers as well.
The coma made him realize he wanted to marry her. During the stress of all the back and forth with doctors, he felt he needed his mother and finally broke down and told her about dating Gordon, a divorced white woman from North Carolina.
"In the moment, her reaction was is she – what's wrong with her? Is she going to be OK? Are you OK? And then she sort of checked up on Emily every day, called me every day. And then as soon as Emily was out of the coma, that's when she got really angry," Nanjiani said.
Kumail Nanjiani teams up to write with his wife
Kumail and Gordon wrote The Big Sick together. Writing the film, Kumail was careful not to pit anyone was the bad guy, and it helped him gain a new perspective on his parent's point of view.
Now that the initial uproar is all said and done, things are going well between him and his family, and he wasn't disowned as he had initially feared. He admits he probably didn't give his parents enough credit, and that he "had not thought that they would have the capacity to evolve and change in the way that they really have."
For Gordon's part, the writing process gave her the opportunity to learn more about what went on while she was under. She too has a positive perspective on the whole situation saying: "I would say, as the white person in that, listen more than you speak. And understand that it's not about you, and just have it be a negotiation, kind of, as things go on. Keep those lines of communication open."
The two are now working on a second film writing project together and have produced the anthology series Little America together as well. Kumail is also slated to star in Marvel's upcoming film, Eternals.