Why 'KUWTK' Fans Can't Stop Analyzing Kim Kardashian's Shoes In Instagram Photos
Keeping Up with the Kardashians may finally be coming to an end after 20 seasons, but in some ways, the show must go on.
Keeping Up with the Kardashians may finally be coming to an end after 20 seasons, but in some ways, the show must go on.
Fans of the Kardashian-Jenner family are well aware that the sisters aren't ducking out of the spotlight entirely, and while a TV show may no longer be the medium through which they'll get their information, there's always social media. 
The Kardashian-Jenner sisters remain active on social media — especially Instagram — and these platforms remain a way for them to connect with fans and build the kind of public personas that have made them so famous — and also made them so rich. 
Fans of KUWTK are drawn to Kim Kardashian's Instagram account, and they're particularly obsessed with analyzing her shoes. What's going on?
Kim Kardashian is a pro at managing her social media presence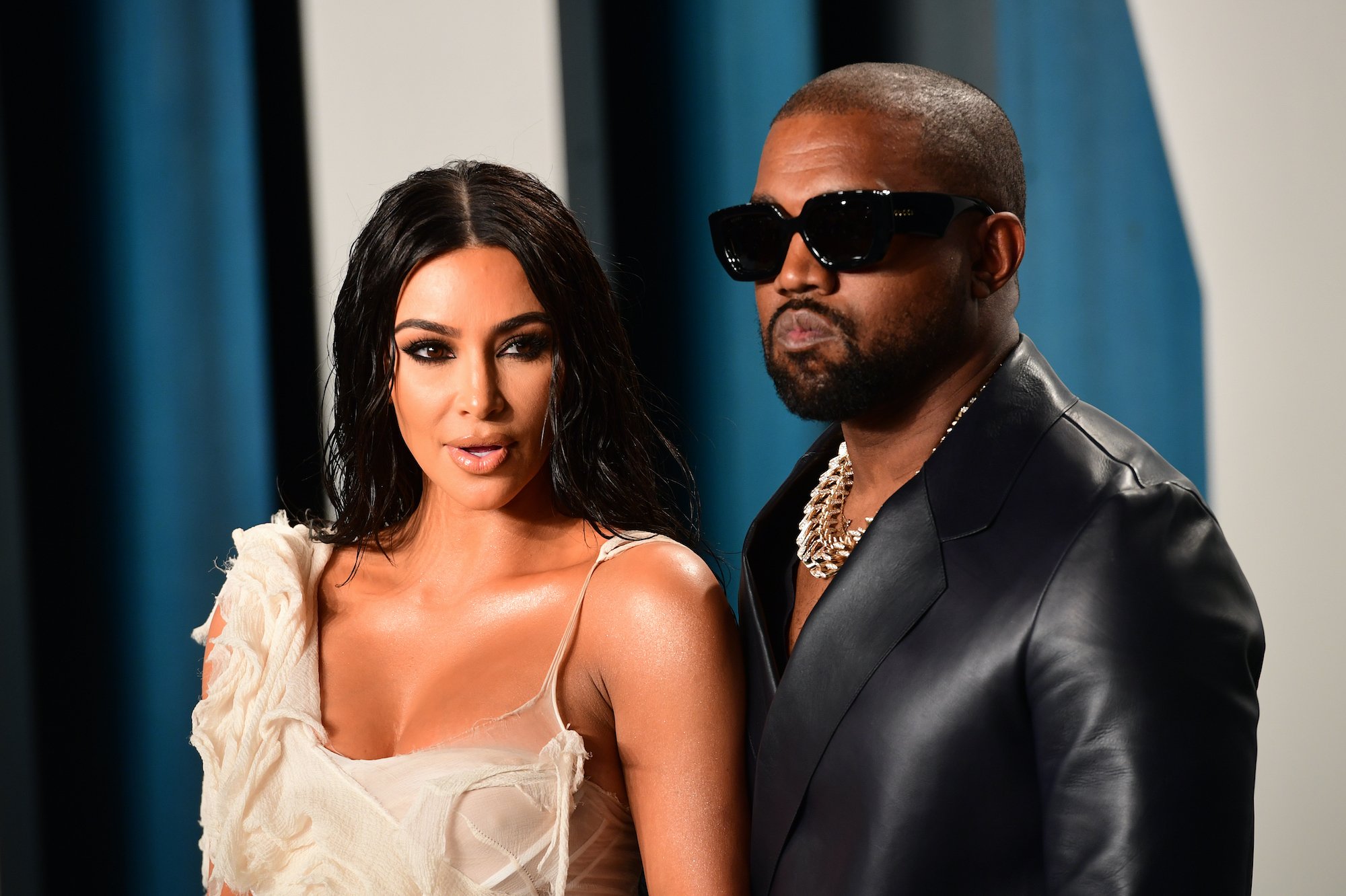 Arguably, Kim Kardashian is the Kardashian-Jenner sister who has best demonstrated her skills when it comes to managing a public persona. In the family's early rise to fame, it was Kim Kardashian who was grabbing most of the headlines, largely due to her tendency to rub elbows with other socialites of the early 2000s.
While Kardashian — with the help of possibly intentionally leaked sex tape — earned an early reputation as a party girl, she was able to leverage that persona into big bucks for paid club appearances. 
She was also an early adopter of social media, and it was her adept handling of how she interacted with fans that allowed her empire to grow and grow.
The star is undoubtedly a master at showing fans enough to keep them interested while also knowing what and when to hold back. It's safe to say that every post Kardashian makes comes with a calculation about its impact on her brand and public image. 
Kim Kardashian and Kanye West are going through a high-profile divorce
These days, Kim Kardashian is commanding a lot of attention because of her impending divorce from hip hop and fashion star Kanye West. The two had a very long relationship that produced four children, and — while their marriage was certainly unconventional — it seemed that they had weathered a lot of storms and found their footing.
As West publicly suffered several mental health crises, however, the strain on their marriage became more and more apparent. There's rampant speculation about what finally caused the divorce proceedings to move forward, but many cite West's political rants as the final straw. 
Fans are analyzing Kim Kardashian's shoes on Instagram
One interesting quirk sitting at the intersection between the ending of KUWTK and Kim Kardashian's impending divorce is the way that it has made fans fixate on her Instagram posts. To be more specific, they're obsessing over what shoes she's wearing. 
Estranged husband Kanye West has famously made a line of shoes for his fashion line Yeezy. Even as Kardashian and West announced their impending separation, Kardashian was sporting Yeezy shoes in her Instagram photos, a sign that she was continuing to support her soon-to-be-ex and one that provided a kind of comfort for fans. 
A recent post had Kardashian sporting Vans instead of the signature Yeezys, and fans definitely took notice. However, Reddit lit up when the wrong appeared to be righted. Kardashian was once again back to wearing Yeezy shoes. 
"Everyone can relax…Kim is still wearing Yeezys," the original poster quipped while sharing a photo from Kardashian's Instagram Stories of her working out while wearing black Yeezys. Another commenter added, "I'm relaxed, just because she doesn't wear yeezy's IN EVERY SINGLE PHOTO she posts doesn't mean s**t. People should stop reading so much into every little thing or at least do their research (check photos) before posting."
Obviously, Kardashian can still command careful attention to her online presence, and fans are particularly attuned to the message she's sending with her feet.