Why Kylie Jenner And Travis Scott Are Living Their Lives 'Mostly Separate' These Days
Kylie Jenner and Travis Scott are reportedly only focused on co-parenting one year after their breakup.
Kylie Jenner and Travis Scott have adapted nicely to their co-parenting roles one year since they decided to split. While they still respect one another, the former couple's "lives are mostly separate."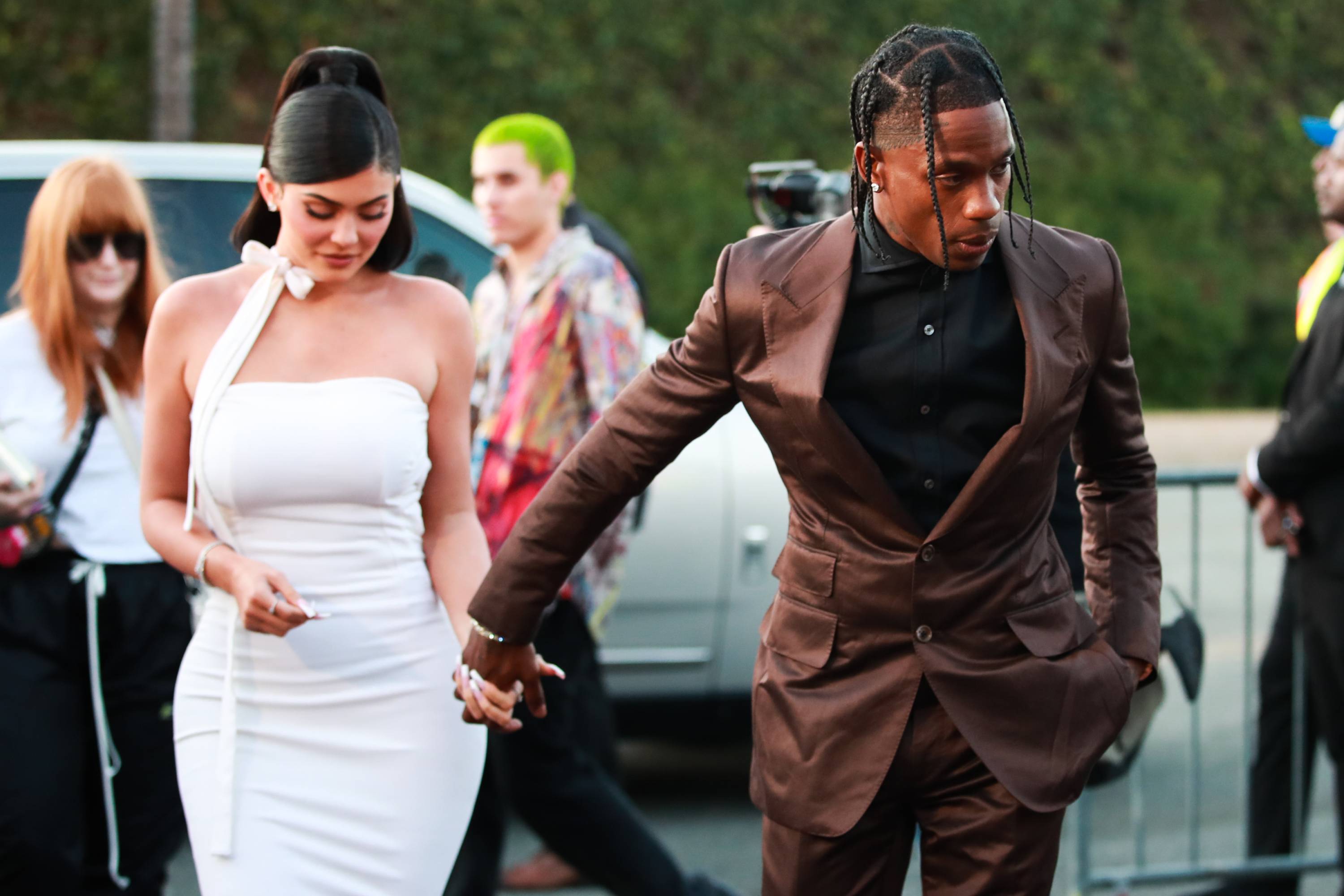 Kylie Jenner and Travis Scott one year after their split
In October 2019, it was reported that Jenner and Scott were spending time apart after two years. The couple shares a 2-year-old daughter, Stormi Webster, and were seemingly on good terms with each other. At the time, E! News shared they needed a break from the "fighting" they were doing, and there was hope they would get back together. However, both parties have seemingly moved on and aren't planning on rekindling the romantic part of their relationship anytime soon. 
A source shared with E! News that Jenner and Scott no longer share a home. Although they briefly reunited during the height of the COVID-19 pandemic in March, the pair have decided to love each other from a distance. The insider shared their "lives are mostly separate at the moment," despite having mutual love and respect for each other. They reportedly know they're better off as good friends who make their daughter their "top priority." 
"Kylie and Travis are good," the source shared. "They aren't together romantically and are doing their own thing." 
Jenner said she and Scott have always had a 'great relationship'
Related: The 1 Sign That Travis Scott Might Not Be Over Kylie Jenner
While fans can't always pinpoint if Jenner and Scott are more than friends, Jenner has gushed about the pair's tight relationship in the past. Before they made their relationship official in 2017, the two were close friends. The friendship has resonated into their role as parents, as they've vowed to maintain a close relationship for Stormi even if they're not together. She credited watching how her parents, Kris and Caitlyn Jenner, interacted after deciding to file for divorce in 2014. 
"We have such a great relationship," she told Harper's Bazaar. "We're like best friends. We both love Stormi and want what's best for her. We stay connected and coordinated. I think about [my parents] in situations with Stormi, what they would do. They were very hands-on with me, and I want the same for Stormi."
Scott said he will 'always love' Jenner
In December 2019, Scott sat down with XXL Magazine and discussed an array of things in his life. At the time, three months had passed since the news of the rapper's split from Jenner broke. Although the couple wasn't together, and Jenner was linked to artists like Drake after the split, Scott confirmed he didn't have any ill feelings toward his child's mother. Instead, he expressed his admiration for Jenner and said he would always think fondly of her. 
Related: Stormi Refused To Sit Still To Take Pictures With Her Parents Kylie Jenner And Travis Scott
"I love her mommy, and I always will," Scott said. "The hard part about relationships is just trying to be in one without a million outside voices interfering."
Kylie Jenner reportedly wants more children with Travis Scott
While fans of Jenner's might not see her in an official relationship with Scott anytime soon, all hope isn't lost on the young parents. According to Us Weekly, the couple goes through instances where they don't know if they want to get back together.
"Kylie and Travis have been so shaky for a while now," a source shared back in March 2020. "They are so on and off, and it changes almost month to month."
Throughout their on-again, off-again relationship, the couple has reportedly always maintained their "physical attraction" for each other. They remain unattached for now, but Jenner reportedly could commit to having more children with Scott in the future. 
"Kylie definitely wants more kids, she's just not sure about if it will be with Travis, but again, it could happen one day."