Why Lamar Odom Feels His Fiancee, Sabrina Parr Is the 'Best Woman' for Him After Divorcing Khloé Kardashian
Lamar Odom says his fiancee, Sabrina Parr, has changed him for the better since he and Khloé Kardashian finalized their divorce.

In November 2019, Odom announced that he proposed to Parr after several months of dating. Almost instantly, Odom received comparisons between his relationship with Parr and Kardashian's relationship on social media. Kardashian also moved on during her divorce from Odom when she met and fell in love with fellow NBA athlete, Tristan Thompson.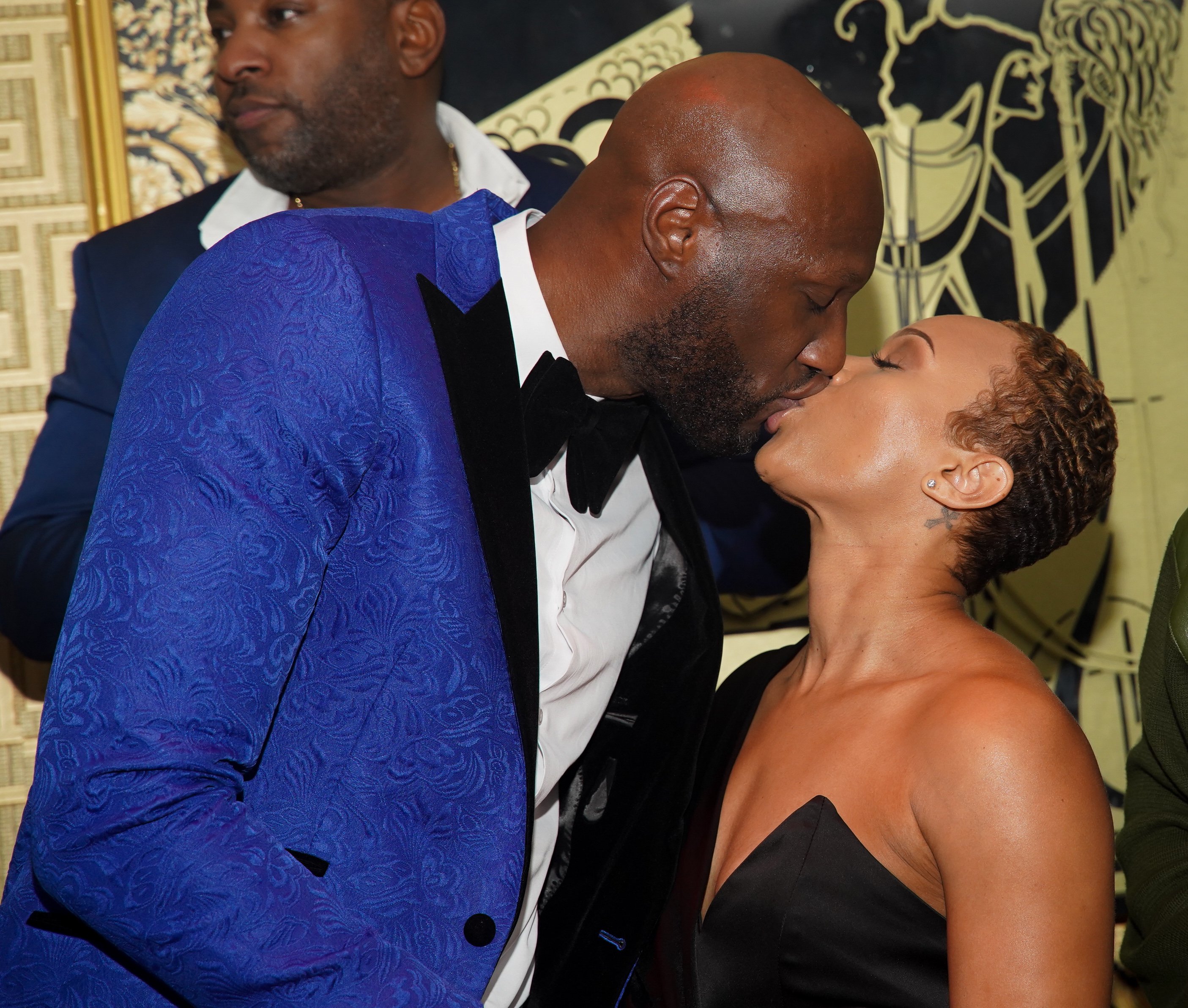 Lamar Odom says Sabrina Parr is the 'best woman' for him and says he never cheated on her despite being unfaithful to Khloé Kardashian
After entering rehab in 2017 following his near-fatal coma in Nevada, Odom seemingly turned a new leaf. The athlete began to focus on his sobriety and released a book in May 2019, called Darkness to Light. In August 2020, Odom made his relationship with Parr Instagram official. Parr was Odom's first public relationship since his marriage with Kardashian ended. 
According to Hollywood Life, Odom gushed about how happy he was with Parr. Odom shared Parr's photo on his Instagram page and said he is committed to not cheating on his future wife. Odom's declaration of his love for Parr came after he opened up about his infidelity during his marriage to Kardashian. 
"She got my back even when she in front of me!! This woman right here is my BackBone!!" Odom wrote. "She's what's necessary. I'm amazed by her strength and grace every day. I ain't trying to sound like a sucka but idc this what she do to me. Best woman I've ever had!!! Never thought I could ever be with one woman, she took that desire away from me real talk it's all about you @getuptoparr!! Parr-Odom type sh*t!!"
Lamar Odom regrets cheating on Khloé Kardashian before his relationship with Sabrina Parr
Odom and Kardashian married in September 2009, 30 days after they met for the first time. Viewers watched Odom and Kardashian's marriage and family life on Keeping Up With the Kardashians and their spinoff show, Khloé and Lamar. However, Odom's past misuse of sex and illegal substances soon resulted in Kardashian filing for divorce after four years of marriage. Kardashian later contested the divorce when Odom suffered a coma in a Las Vegas brothel. 
In his memoir, Odom said that he didn't cheat on Kardashian until they made it through their first year of marriage. After that, Odom said he succumbed to "the lethal cocktail of the spotlight, addiction, a diminishing career, and infidelity," and ruined their relationship. Looking back, Odom told People he wishes he could've given Kardashian the marriage she desired so they could've stayed together.
"I wish I could have been more of a man," Odom said. "It still bothers me to this day. But regret is something we have to learn to live with."
Khloé Kardashian wishes Lamar Odom and Sabrina Parr well
Odom and Parr faced several bumps in their relationship once they went public. Several of Odom's social media followers began to sound off on their relationship and compared Parr to Kardashian. Odom's children have also expressed their concerns about his relationship with Parr, and his daughter, Destiny, was reportedly in a dispute with Parr in July 2020. 
In November 2020, after almost one year of being engaged, Parr said she and Odom were ending their relationship and said Odom needed to "seek help" on his own. One week later, Odom and Parr appeared together on Instagram and shared they were back on. 
Although they divorced several years ago, Kardashian reportedly kept tabs on Odom and learned of his engagement "through friends" in November 2019, per Us Weekly. Kardashian was allegedly unbothered by her ex's speedy proposal and "wants him to be happy."