Why Lamar Odom's Daughter Described His Marriage To Khloé Kardashian as 'Toxic'
Lamar Odom's daughter, Destiny, said his marriage to Khloé Kardashian caused a significant strain on their relationship.
In 2009, Odom and Kardashian announced that their engagement just one month after they met. Before Kardashian, Odom had three children with his Liza Morales- Destiny, 22, Lamar Odom Jr., 18, and Jayden Odom. As Odom shared in his book, Darkness to Light, Jayden unexpectedly passed away six months after he was born.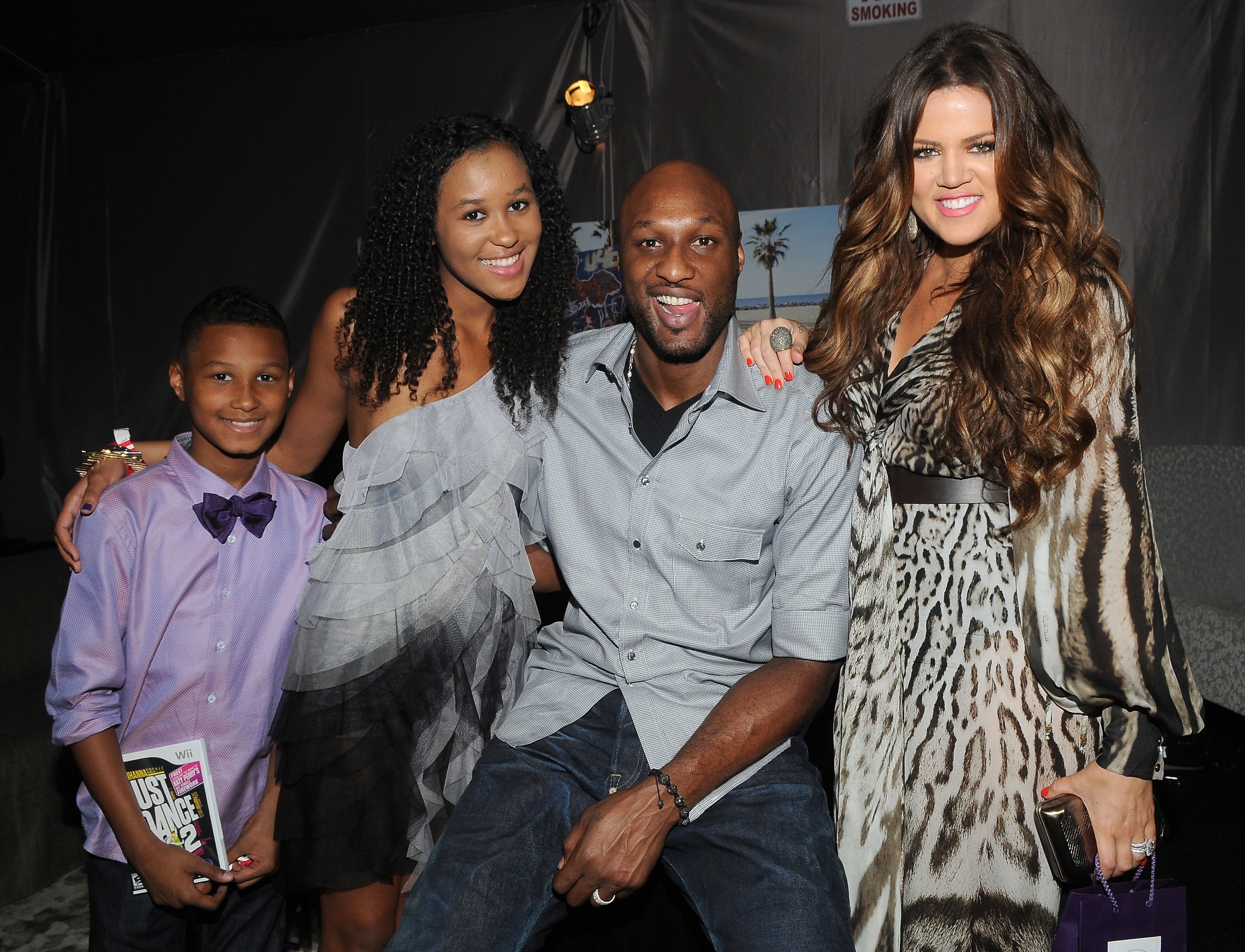 Odom and Kardashian's marriage soon affected how active he was in his children's lives. Destiny shared in 2017 that she couldn't bond with her father until he was no longer with Kardashian. 
Destiny Odom described Lamar Odom and Khloé Kardashian's marriage as 'toxic'
Destiny is vocal about how Odom and Kardashian's relationship changed her dynamic with her dad. In a 2017 feature interview for People/Entertainment Weekly titled, Surviving A Father's Addiction: Lamar Odom's Family Speaks Out, Destiny spoke in detail about her life as Kardashian's stepdaughter. The model revealed that Odom and Kardashian didn't have a healthy marriage throughout their seven years together.
Destiny claimed things became so challenging between the two of them that She admitted she was surprised Kardashian was by Odom's side when he was fighting for his life in 2015. The athlete was in a coma for several days after he was found unconscious in Las Vegas. In his memoir, Odom said that Kardashian, her mother, Kris Jenner, and her sister Kim remained with him until he recovered from the ordeal. 
"A lot of people in our circle were confused," Destiny said of Kardashian's presence."Their relationship is very toxic."
Destiny Odom believes Lamar Odom became addicted to the fame he received with Khloé Kardashian 
When Odom and Kardashian got together, they were both in fruitful moments in their lives. Odom was a player for the LA Lakers, and Kardashian's show, Keeping Up With the Kardashians, was a pop culture phenomenon. Odom and Kardashian had a spinoff show at the height of their marriage, Khloe and Lamar, a fragrance brand and multiple other ventures that Odom said offered them more money together than separately. 
Although Odom enjoyed the notoriety he received by being a part of the Kardashian family, he was also battling longtime addictions to drugs and sex. Destiny said his issues got worse because he became immersed in his stardom as well. His yearning for fame ultimately drove a wedge between Odom and Destiny, who resented his behavior. 
"I wouldn't say it was a matter of my dad loves Khloe more than me," Destiny said. "I think that my dad has an addictive personality, so my dad was addicted to the attention he got with Khloe more than me." 
Destiny Odom and Lamar Odom communicated more frequently when he was no longer with Khloé Kardashian
Kardashian officially filed for divorce from Odom in December 2013. During their four years of marriage, Odom admitted he cheated on his wife on multiple occasions and was also abusive when he was under the influence of drugs. Destiny expressed her excitement that the marriage was over shortly after Kardashian filed. She said she was happy to have her dad back in her life, although he still had work to do on himself. 
Odom's drug addictions were difficult for him to manage, but Destiny said he's more apologetic for his actions than he was in the past. Destiny told ABC News that her father's willingness to work on their relationship was what motivated him to go to rehab after his 2015 overdose. Now that he's on a soberer track, Destiny said she'd found it in her heart to forgive Odom. 
"You have to [forgive] in order to move on," Destiny said. "Just for yourself, you have to forgive. I would say every day is a step at a time. Every day is a new struggle, new chapter."