Why Lamar Odom's Ex Is 'Happy' Khloé Kardashian Has Her 'Beautiful Daughter' True Thompson
Lamar Odom's ex and the mother of his children, Liza Morales, feels like Khloé Kardashian got what she deserved after divorcing Odom in 2016. 
Throughout Odom and Kardashian's seven-year marriage, the couple's topic regarding having children would come up on their shows, Keeping Up With the Kardashians and Khloé and Lamar. Before Odom married Kardashian, he dated Morales on and off for several years.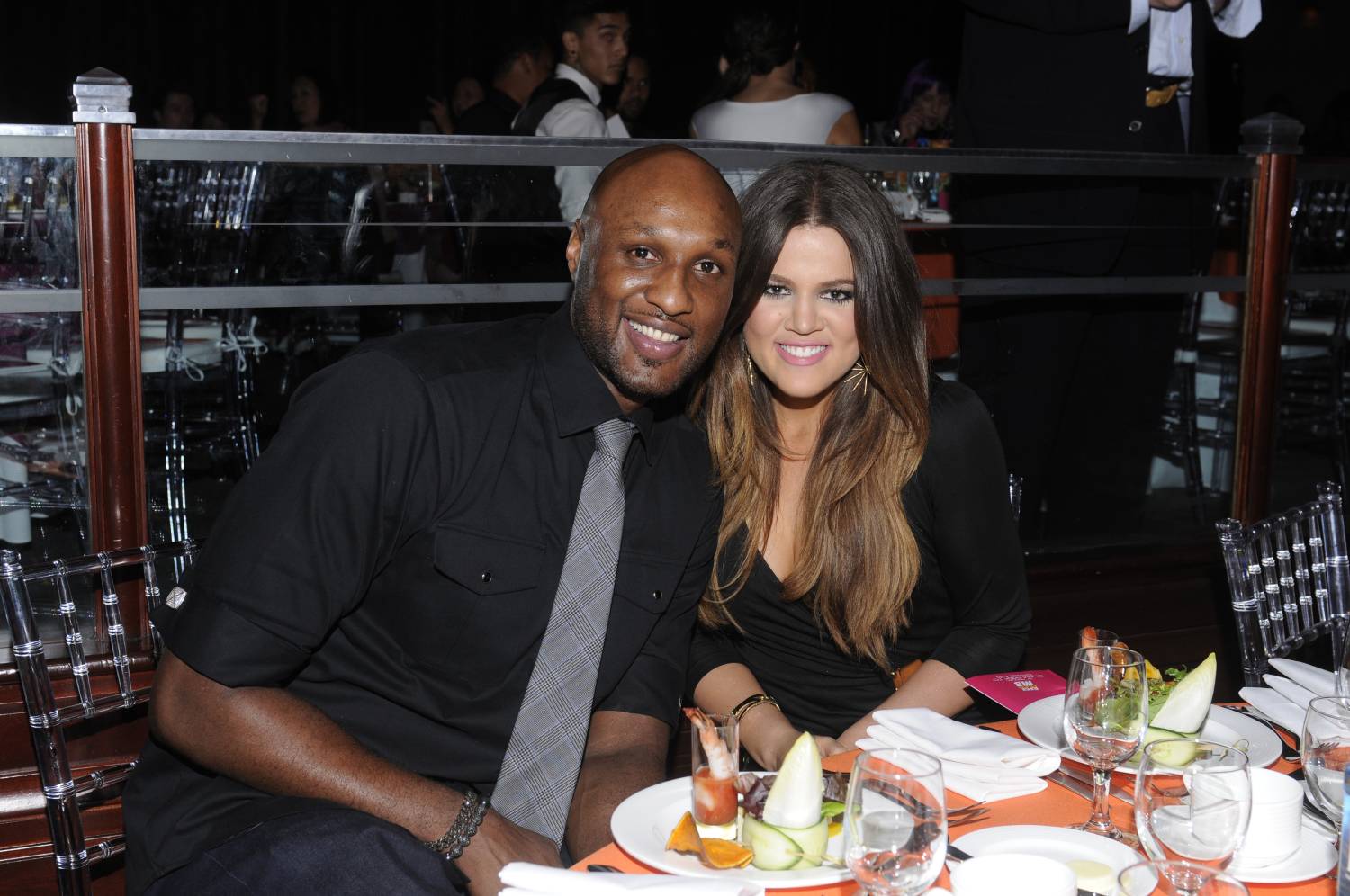 Odom and Morales had three children during their relationship- Destiny Odom, Lamar Odom, Jr., and Jayden Odom. Kardashian had one daughter, True Thompson, after her divorce from Odom. 
Lamar Odom's ex, Liza Morales, thinks Khloé Kardashian's daughter, True Thompson is 'beautiful' 
Odom and Kardashian tied the knot in September 2009. Their wedding was a star-studded affair that included Kardashian's famous tribe. Their marriage also resulted in Kardashian becoming a stepmother to Odom's children. Although his son, Jayden, passed away from sudden infant death syndrome, Odom spent time with Destiny and Lamar Jr when he shared a home with his ex-wife. 
In September 2019. Morales spoke to Us Weekly about how Odom's marriage to Kardashian affected their children. The Starter Wives alum shared with the outlet that Kardashian went out of her way to include Destiny and Lamar Jr. into her family. Morales also said Kardashian's siblings, Kourtney and Rob, supported her children during and after Odom and Kardashian's relationship. 
Morales said that although Kardashian tried to be as active in her children's lives as possible, she knew Kardashian longed for a child when she was married to Odom. When she learned that Kardashian and her then-boyfriend, Tristan Thompson, welcomed baby True in April 2018, Morales had nothing but kind words for the new mother. 
"Khloé always did her best to try to include us and Rob," Morales said. "Khloé always wanted a family of her own, so I'm happy that she has a beautiful daughter now. She got what she wanted."
Khloé Kardashian admitted that she 'fake tried' to get pregnant during her marriage to Lamar Odom
During several seasons of Keeping Up With the Kardashians, the show covered Odom and Kardashian's marriage. The pair often discussed having children of their own, and Kardashian opened up about her fertility issues on the show. 
In a 2017 episode of Keeping Up With the Kardashians, Kardashian and her sister Kim visited another fertility specialist, as they were both interested in having a baby at the time. While she was at the appointment, Kardashian admitted that she "fake tried" to get pregnant when she was married to Odom. The Revenge Body star later disclosed in her confessional that she ended the treatments as Kardashian's marriage to Odom began to dissolve. 
"When I was doing my fertility treatments, they were more so for Lamar," Kardashian said. "I had to stop because there was much deeper stuff that was happening in our marriage. I knew that it wasn't the right situation to bring a child into, and I think I've done a lot of covering up for him, like even when it made me look like I was the problem. But I was fine taking on that burden on my shoulders because he had a lot of other deeper s–t to deal with."
Lamar Odom reportedly only wants the best for Khloé Kardashian amid her reunion with Tristan Thompson
In February 2019, Kardashian broke up with Thompson just several months after True's birth. Thompson allegedly kissed Kylie Jenner's former friend, Jordyn Woods, at his house, causing Kardashian to only speak to him for True's sake. However, the pair are reportedly more than co-parents since reuniting during the COVID-19 pandemic. 
According to HollywoodLife, Odom isn't bothered by Kardashian's romantic life with Thompson. Odom reportedly "understands he will always be connected with Khloé," but is lately focused on his life. The athlete ended his engagement with Sabrina Parr in November 2020.