Why Larsa Pippen Is 'Proud' of Khloé Kardashian and Tristan Thompson for Working on Their Relationship
Larsa Pippen recently shared her thoughts on Khloé Kardashian's on and off relationship with Tristan Thompson. 
Since their split in February 2019, Kardashian and Thompson have seemingly worked on their new relationship dynamic. The pair have spent more time together at Kardashian's house, and Kardashian has often praised her and Thompson's co-parenting relationship.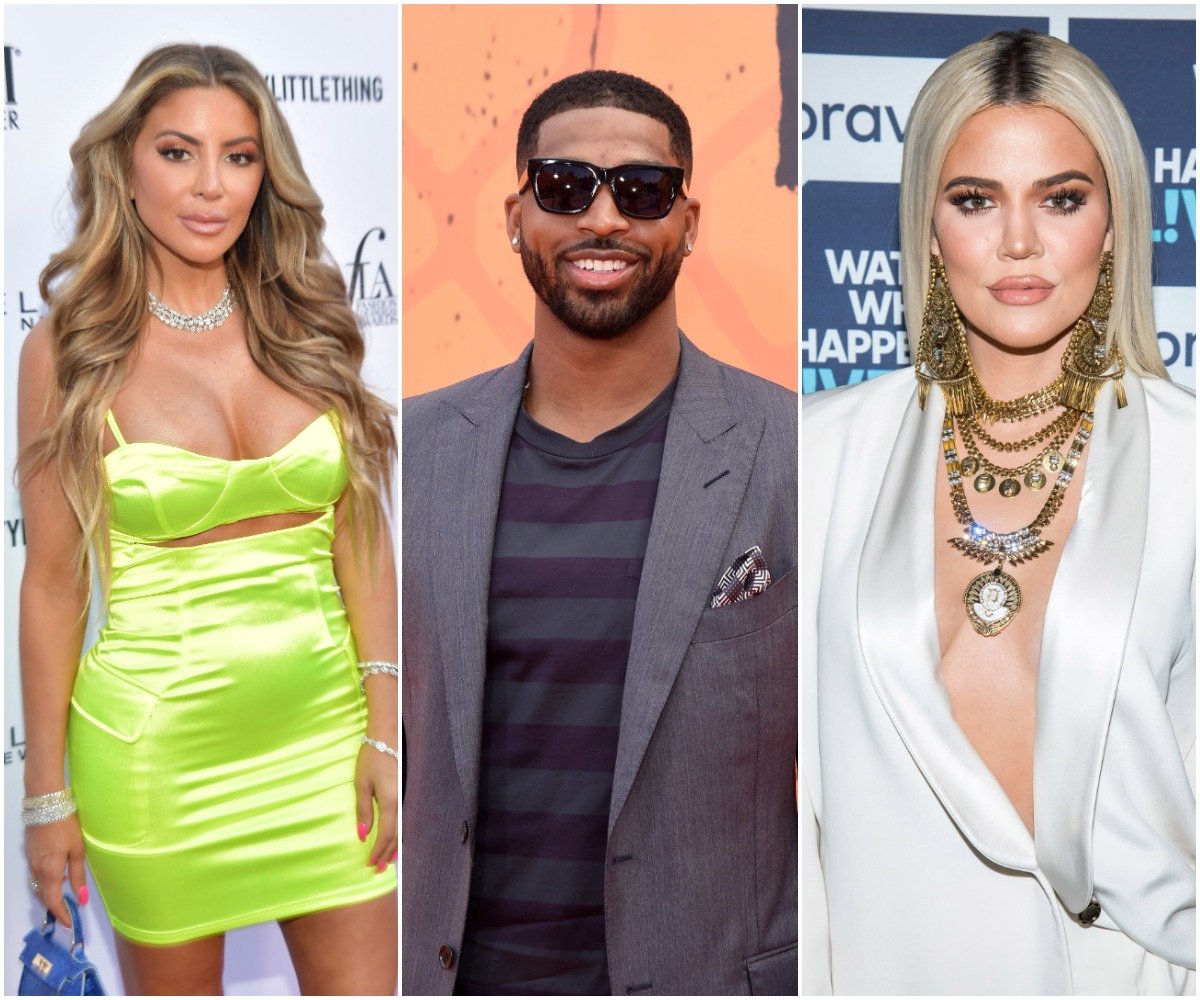 Pippen and Kardashian's relationship allegedly took a negative turn when she joined her sisters, Kim and Kourtney, and unfollowed Pippen on Instagram.
Larsa Pippen says she dated Tristan Thompson before Khloé Kardashian  
Pippen has been a part of the Kardashian-Jenner family's inner circle over several years. The ex-wife of Scottie Pippen was inseparable with Kim Kardashian West and often appeared on Keeping Up With the Kardashians. Although she met the family through Kim, Pippen was also close to multiple family members and Kim's husband, Kanye West. 
In November 2020, Pippen shared with Hollywood Raw Podcast with Dax Holt and Adam Glyn that she inadvertently connected Kardashian and Thompson. Pippen claimed she met Thompson before Kardashian and would bring him to the family's events. Shortly after that, Kardashian and Thompson began dating. 
"I was kinda seeing Tristan before Khloé," Pippen shared. "Before Khloé or any of them knew he existed. I was seeing him. I had him come to L.A., and I brought him to a party Kim had. I introduced him to all of them. Then a week later, or 10 days later, he started seeing Khloé. I don't even care. It's whatever. I never cared that Khloé was with him after me."
Larsa Pippen is 'proud' of Khloé Kardashian and Tristan Thompson for allegedly getting back together because they 'have a family'

After their public breakup, Kardashian and Thompson struggled to get back on good terms for True's sake. Kardashian opened up about her concerns regarding co-parenting with Thompson on Keeping Up With the Kardashians. Thompson also expressed his admiration for Kardashian on social media, which many fans of Kardashian's assumed were a ploy to win her back. 
During the COVID-19 pandemic, Kardashian and Thompson's relationship appeared to be more than one between two single parents. The pair began attending family gatherings together and even dressed up together with True for Halloween 2020. However, neither Kardashian nor Thompson have confirmed they're back together. 
When asked about Kardashian and Thompson's possible reunion, Pippen said she's happy they're working on their relationship. Pippen recalled getting back together with Scottie for their family and encouraged Kardashian and Thompson to do the same. 
"If they love each other, then God bless. I think when you have a family with someone, it's really hard to break up," Pippen said. "You do everything in order to keep your kids home together and happy. I applaud them for working things out. I think it's great they are trying to work on their relationship. I'm really proud of them. I applaud them."
Larsa Pippen was the first person to tell Khloé Kardashian about Tristan Thompson and Jordyn Woods
In February 2019, Jason Lee of Hollywood Unlocked broke the news that Thompson cozied up to Woods during a party at his LA house. Before he released the story, Lee reached out to Pippen, who told Kardashian and her family what she heard.
Several months after the cheating scandal occurred, Pippen appeared on Lee's podcast, Hollywood Unlocked Uncensored. Pippen shared during the interview that she had a strange feeling about Woods' dynamic with Thompson before the scandal. 
"I called Kim. She didn't believe me — she was like, 'No way. There's no way,' " Pippen recalled. "Then we called Kourtney, and Kourtney was like, 'Yeah, I believe it.' Because there were other situations where [Woods and Thompson] were in the same room together and it was like, a weird feeling, and Kourtney was in that room."