Why Lauren Conrad Distanced Herself From Her Former Co-Stars After 'The Hills' Ended
Sadly, Lauren Conrad made her exit from reality TV earlier than her other co-stars. The Hills still continued without her and it was revived without her. Conrad revealed why she distanced herself from her former co-stars when she reunited with Whitney Port.
Lauren Conrad refused to return to 'The Hills'
The show was rebooted with The Hills: New Beginnings. The biggest question was if Conrad would return and she didn't.
"I'm not gonna do it, but I appreciate that [fans want it,]" she told Entertainment Tonight. "To be honest, my priorities have changed. My family's number one and it takes a lot to be on reality television. It takes a lot emotionally."
Conrad is married to William Tell and they have two kids named Charlie and Liam. She explained that filming is a huge time commitment. But there is another reason why she won't return.
"I gave a lot of my life for many years, so I really value my privacy," she said. "I like having a moment and knowing that I'm just sharing it with my family and not broadcasting it. So, it's just really valuable to me."
Other cast members returned for the revival
Conrad might not have returned. But there were many stars who came back for the new show.
Audrina Patridge, Heidi Montag, Spencer Pratt, Stephanie Pratt, Port, Frankie Delgado, Brody Jenner, and Jason Wahler came back for the revival. There were some new stars with Stella Kae, Kaitlynn Carter, and Mischa Barton.
Season 2 is currently on hold due to the pandemic. We know Carter and Jenner's split will probably be part of the next season. Conrad is still enjoying her privacy, but she did reunite with Port to explain why she decided to not keep in touch.
She distanced herself from former co-stars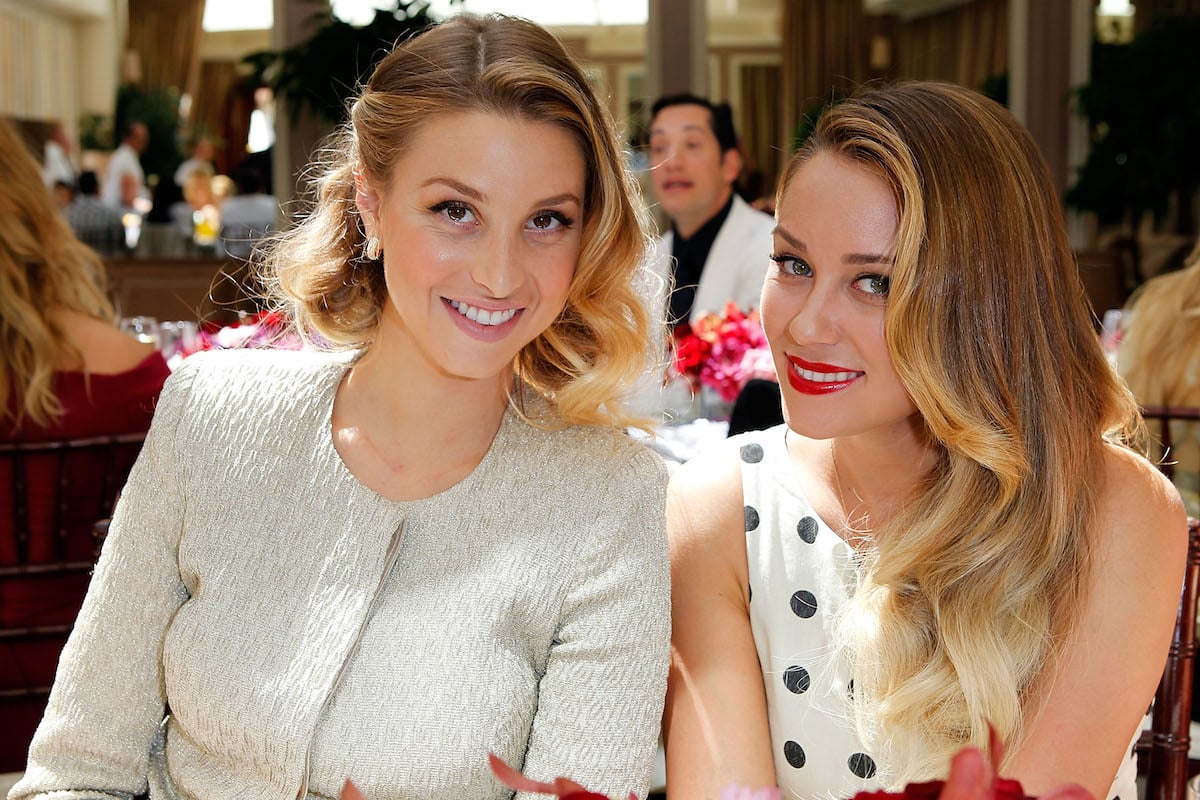 Conrad didn't keep in touch with her former co-stars on the show. She appeared on With Whit podcast hosted by Port to explained why.
"I stopped filming and then I just kind of needed a clean break for a minute to kind of emotionally recover," the former reality star said. "I took some time off and then obviously moved out of L.A."
She said she lasted on the show until it wasn't a right fit anymore. "It was one of those things where I was like, 'OK, well, this isn't like a healthy space for me anymore,'" she said. "I need to kind of, like, live my own life and do this. I kind of, like, removed myself from that whole scene. Really."
Conrad told Port that the distance between them after filming wasn't personal. She wanted to step away to heal and figure out who she is without the show.