Why Lauren London and Lil Wayne Broke Up
Lauren London and Lil Wayne were one of entertainment's best-kept secrets. They managed to totally evade the press and only revealed the extent of their relationship after they broke up. It turned out that they had been childhood friends who grew to be lovers. But somewhere along the line, things went awry. Here's everything we know about what happened.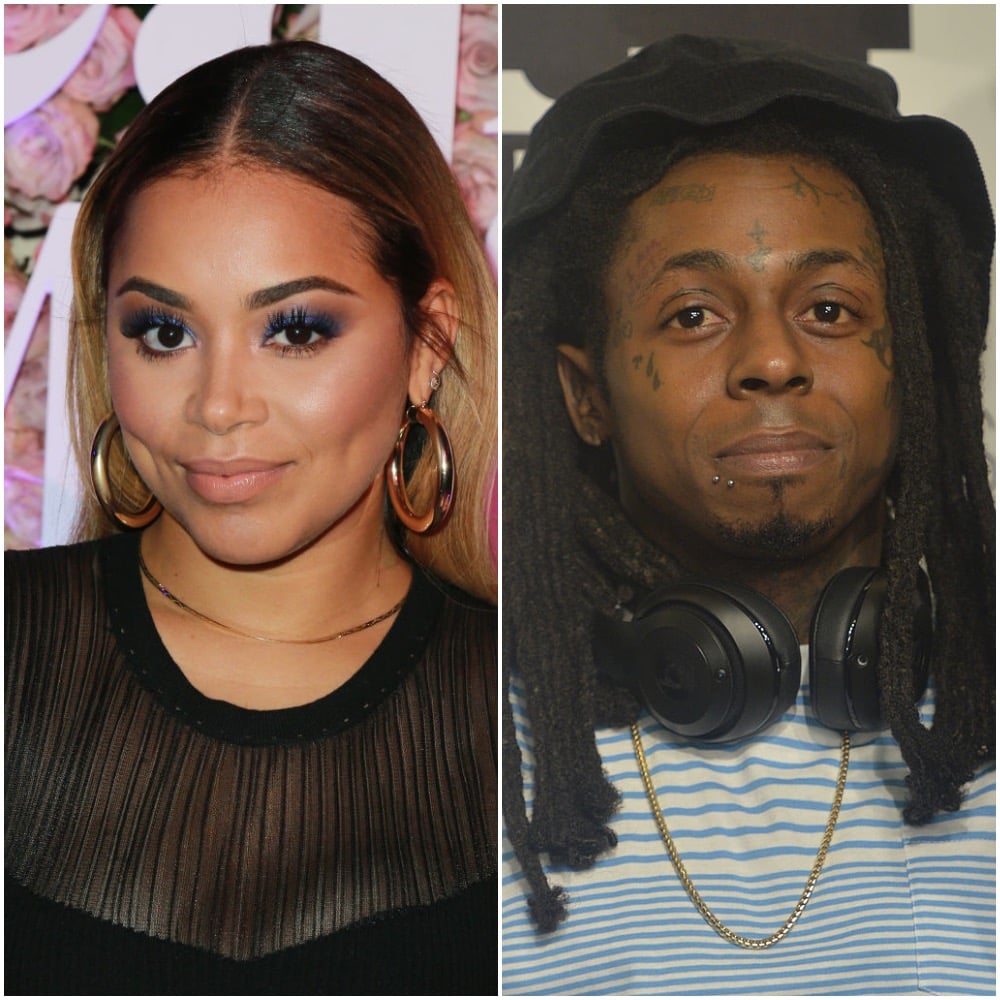 How Lauren London and Lil Wayne met
In a 2011 interview with Kathleen Cross, London revealed that she met the "Lollipop" rapper when she was 15. That would have been around the year 2000 when she was an aspiring actress and he was making waves with the rap group Hot Boys.
Lil Wayne appeared to talk about the California native in 2002's "Young N' Blues," where he describes meeting a "young Cali sweet thang" and starting a relationship with her before their eventual break-up when he allegedly tried to pressure her into sex. The split marked the beginning of an on-off pattern that followed them for years.
RELATED: Lauren London Opens Up About Her First Date with Nipsey Hussle
Lauren London and Lil Wayne's relationship made headlines for the first time in 2009
When London became pregnant in early 2009, many questioned the identity of her baby's father. The ATL actress had not been public with anyone since her rise to fame in 2006, but it was soon revealed by Bossip that she'd had a romance with Lil Wayne.
A source told the outlet: "Lauren and Wayne weren't happy about the pregnancy initially, but they have accepted it and chosen to raise the baby together. Everyone's all smiles now and very excited about the new baby. Lauren says that she's 'not worried about the pregnancy affecting her career,' and doesn't really care about what people think. She's stayed very positive throughout this entire time."
The source also noted that the pair was no longer in a relationship, saying, "Lauren and Lil Wayne have decided not to live together or continue with their five-year 'on again, off again' relationship at this time."
They did not address the report and went on to welcome a son, Kameron Carter, in September 2009.
Why Lauren London and Lil Wayne broke up
In the aforementioned interview with Kathleen Cross, London suggested that they ultimately weren't compatible.
"I've known him a very long time, and we were in a relationship that didn't make it," she explained. We tried more than once to revive it, and we were engaged briefly years ago, but we eventually parted ways."
Although it did not work out, she has had nothing but good things to say about Lil Wayne. She has described him as a good father and noted that they have a great relationship.
RELATED: Has Khloé Kardashian Made Up with Lauren London?
Following their split, London went on to date rapper Nipsey Hussle from 2013 to his death in March 2019. A year later, she sparked romance rumors with Diddy, but she quickly shut those down, saying she still belonged to Nipsey Hussle.
Lil Wayne, on the other hand, has been linked to a string of people, including Nivea and Christina Milian. He is now dating model Denise Bidot after splitting from his fiancée La'Tecia Thomas earlier in 2020.
Read more: Why Did Ciara and 50 Cent Break Up?