Why 'Law & Order' Star Mariska Hargitay Hates Being Compared to Her Famous Mother
Mariska Hargitay, star of 'Law & Order: Special Victims Unit', is the spitting image of her mother, Jayne Mansfield. So why does she hate the comparison?
Mariska Hargitay, long-running star of the series Law & Order: Special Victims Unit, is the spitting image of her mother, Jayne Mansfield. Not only is there an undeniable physical resemblance between the two, but both have IQs in the 160s. In a 2018 Country Living magazine article, her interviewer shared this quote:
My mother was this amazing, beautiful, glamor­ous sex symbol—but people didn't know that she played the violin and had a 160 IQ and had five kids and loved dogs," she continued to People, tearing up. "She was just so ahead of her time. She was an inspiration, she had this appetite for life, and I think I share that with her.
Mansfield, at age 34, was killed in a tragic automobile accident in Biloxi, Mississippi, that also took the lives of Ronald B. Harrison, the 19-year-old driver of the vehicle and Samuel S. Brody, Mansfield's then-boyfriend. Her three children, Mariska Hargitay, her daughter with former Mr. Universe Mickey Hargitay; eight-year-old Mickey Hargitay, Jr., and six-year-old Zoltan Hargitay were asleep in the backseat of the car. Mariska was three-years-old at the time. They all survived.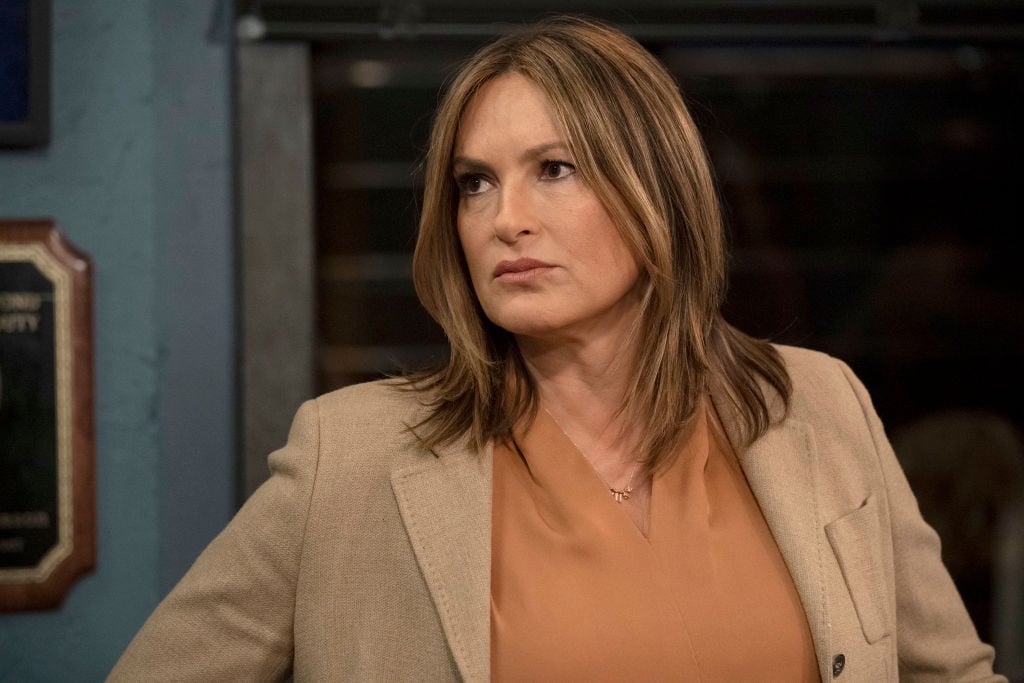 Mariska Hargitay's dislike of comparisons to mom
Losing her mother at such an early age, as others who have lost their mothers early in their lives have said, leaves an unfillable hole in their sense of security and their emotions, in general. Because Mariska Hargitay's mother was a Hollywood icon, it was difficult, when she was making her way into the acting business, not to face labeling due to being Jayne Mansfield's daughter. So, along with the broken heart that comes with losing a mother, Hargitay was battling against the constant references to her incredible mom.
She clarifies by stating that her early losses made her into the person she is today. She shares that she understands the journey of life and that going through what has occurred enables her to be where she is today. A portion of what makes life so happy today is her husband, Peter Hermann, whom she met on her show. 
Being a wife and mother is my life, and that gives me the most joy. I understand [my mother] in a new way that gives me peace. Now I understand the love she had in her, and it makes me feel closer to her.
Mariska Hargitay's children
Hargitay and Hermann have three children together:
August Miklós Friedrich – born in 2006 when Hargitay was 42-years-old
Amaya Josephine – adopted five years later
Andrew Nicolas – also chosen five years after August Miklós Friedrich
The couple decided on adoption because their oldest son, August, wanted siblings. Hargitay says the family of three had so much love to share but also felt that they would leave the result up to God. Although the couple had not thought of adopting, they believe doing so was always part of the overall plan.
How Mariska Hargitay copes
The Law & Order star says she "leans into" the loss of her mother. She says she has tried, during her life, to avoid, injury, pain, and letting her emotions show, but leaning into the grief has served her well. Hargitay thinks that no one wants to go through extreme sadness. But the more you love, the more impactful the loss.
Instead of moving away from emotional pain and finding ways to distract ourselves, or, worse yet, numb our feelings, we do not feel the pain.
Hargitay seems to be a part of the movement that encourages individuals to acknowledge, feel, process, and explore this type of pain that will eventually lose its control over people's lives.