Why Leah Remini Says Being Asked About Jennifer Lopez Is 'Utterly Annoying'
Leah Remini and Jennifer Lopez have been besties for years, though the 'King of Queens' alum would rather not get grilled about the superstar.
King of Queens alum Leah Remini and superstar Jennifer Lopez have been besties for quite some time. While the former sitcom star is proud of the strong bond she shares with Lopez as well as her friend's accomplishments, Remini revealed she'd rather not be questioned about her BFF.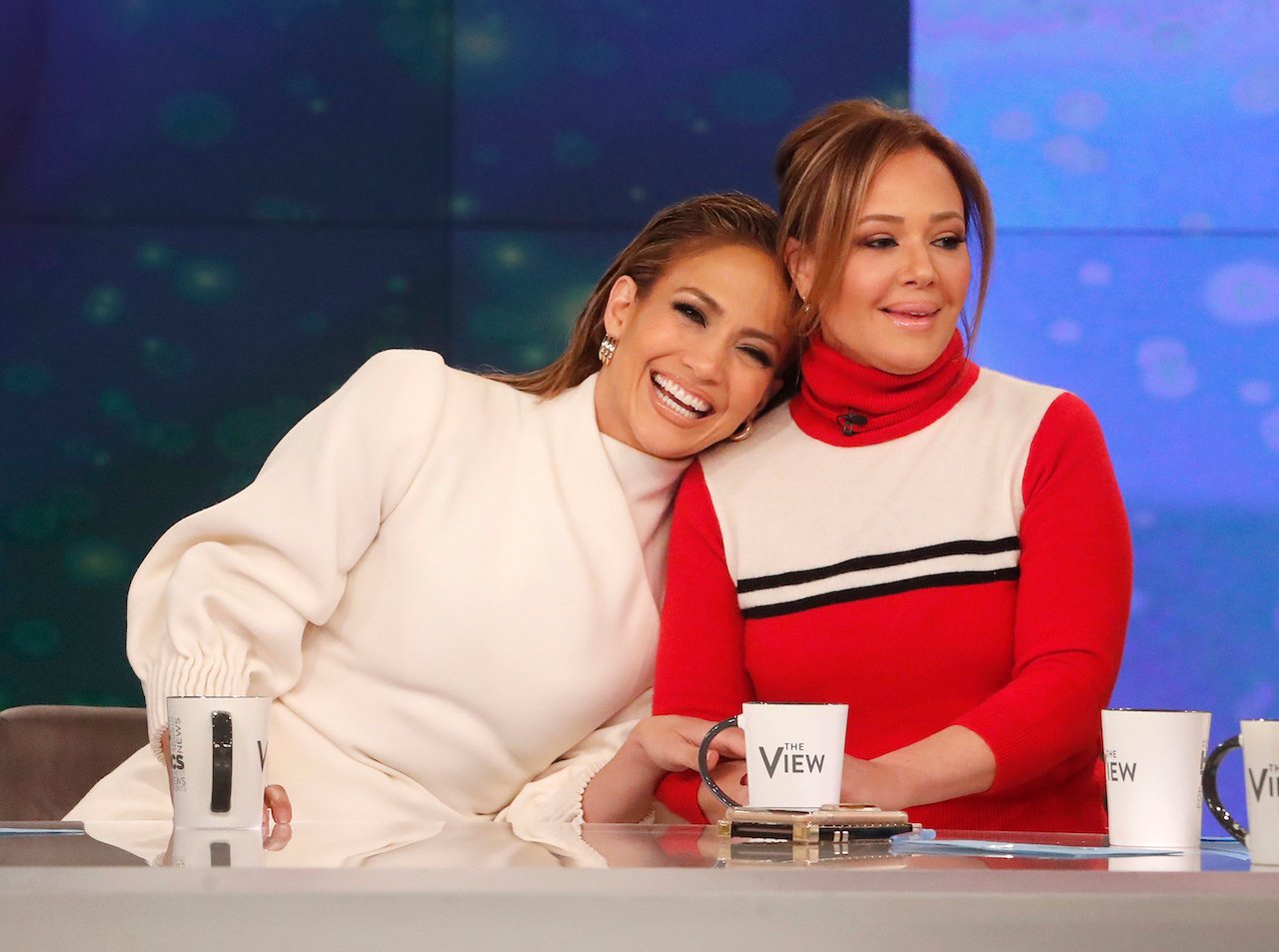 Leah Remini played 'Six Minute Marathon' on the 'Today Show'
In a Today Show interview with Savannah Guthrie, Remini played a quick game of the program's "Six Minute Marathon" where she was asked some details about herself fans would want to know. When Guthrie asked her which question the former DWTS star hates being asked the most, she gave a surprising response.
"Questions about Jennifer," Remini told Guthrie in February 2021.
Remini often gets prodded on Lopez's latest romance or pumped for tabloid-worthy material, and doesn't want to participate in any sort of rumor mill.
"Not because I don't love talking about my friend, but I feel a lot of times it's for gossip purposes," Remini explained. "Especially if I am trying to talk about something that is important, like our podcast, or exposing the abuses that we're talking about in Scientology and the victims of Scientology and somebody asks me about Jennifer's wedding. I just find it utterly annoying."
J.Lo and Ben Affleck were a hot topic at Leah Remini's birthday party
The J.Lo subject came up again on Today when Remini spoke with Hoda Kotb and Jenna Bush Hager about her birthday bash earlier this year. With Lopez's rekindled romance with Hollywood A-lister Ben Affleck, the spotlight once again seemed to shift in the Second Act star's direction. Kotb and Hager asked Remini about an Instagram photo from her party that went viral, where the famous couple were immediately singled out.
"It's always about Jennifer," Remini remarked facetiously, according to ET Canada. "What's funny is I had no idea. I don't know if I was so into my own party, I was just so excited about my own party, the only caveat to my birthday video, to the photographer, is I said, 'Just make sure everyone is in it.'"
The People Puzzler host joked that somehow Lopez became center stage and made the headlines even though it was Remini's big day.
"I said, 'Go through the guest list and everyone who's on the guest list, I don't want anyone to be left out,'" she told Kotb and Hager. "I didn't even think this would be breaking into Dateline. Hello, it's not about Jennifer, it's about my birthday cake."
Leah Remini doesn't spill info on her BFF
Joking aside, Remini keeps details about Lopez to herself and has no intention of sharing personal tidbits to others.
"I don't wanna give the idea that I don't like talking about my friend, but it's more about, like when is she getting married?" she said. "If I had that exact info, I don't think I would tell you here. That's not my place to be saying."
Lopez and Remini met through Lopez's ex-husband Marc Anthony in 2004 and immediately hit it off. The award-winning singer previously raved of her solid bond with Remini.
"It was one of those instant chemistry things, where you just feel like, 'I love this person. I love being around this person,'" Lopez told Entertainment Tonight in 2018. "She's cool and we also have very similar upbringings. That's why we work well together."