Why Led Zeppelin Broke Into '2 Distinct Camps' by 'In Through the Out Door'
Though Led Zeppelin ended with John Bonham's death, there were danger signs before that. According to 1 member, the band was in 2 separate camps by then.
When you hear about the end of Led Zeppelin, most people focus (rightly) on the death of John Bonham in 1980. However, it's unclear how much longer the band would have lasted if Bonham had stayed alive.
In interview over the past decades, you'll hear Robert Plant hint at the problems Zeppelin had in the late '70s. When rehearsals for In Through the Out Door began at the end of '78, no one could ignore the issues they had as a band.
"I was developing my own independence, and I didn't feel tied to them anymore," Plant said in a 1988 interview. "But I wanted to be. There was a lot of love there." For his part, Jimmy Page once said it would be "criminal" for a band as good as Zep to break up.
However, Page's drug use and Bonham's insane levels of drinking changed the way Zep's final studio album sounded. According to John Paul Jones, the band had split into two parts by then.
John Paul Jones said he and Plant were in 'the relatively clean' camp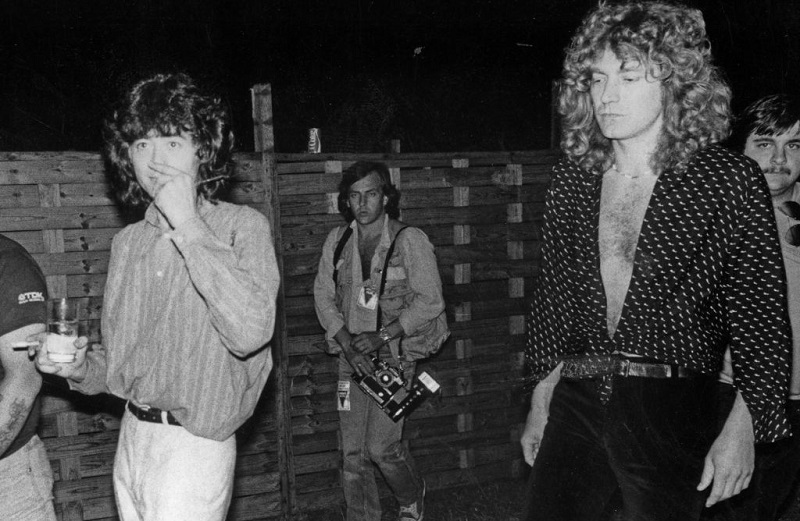 If you look at the credits of In Through the Out Door, you find something unthinkable on a Zeppelin album: Page was not a songwriter on multiple tracks. In Page's telling, Jones came up with multiple song ideas on his new keyboard and Zep's guitarist/writer/producer went with them.
"Jones had this writing renaissance," Page told The Guardian in 2015. "He hadn't written whole numbers before and suddenly he had." That explained the album's soft, keyboard-heavy sound, which Page didn't love. But according to Jones, other things were happening behind the scenes.
"There were two distinct camps by then," Jones said in 2006 (via Led Zeppelin: All the Songs). "And [Plant and I] were in the relatively clean one." Though Page still produced the record, reports indicate he and Bonham were showing up late for rehearsals.
Since Page also recorded guitar overdubs on his own, you can imagine how different these sessions must have been for the band. (If you look at photos of Page during this period, he appears incredibly thin.) Meanwhile, Bonham's drinking took a toll on the drummer's playing.
The Page-Bonham camp had plans for a heavy comeback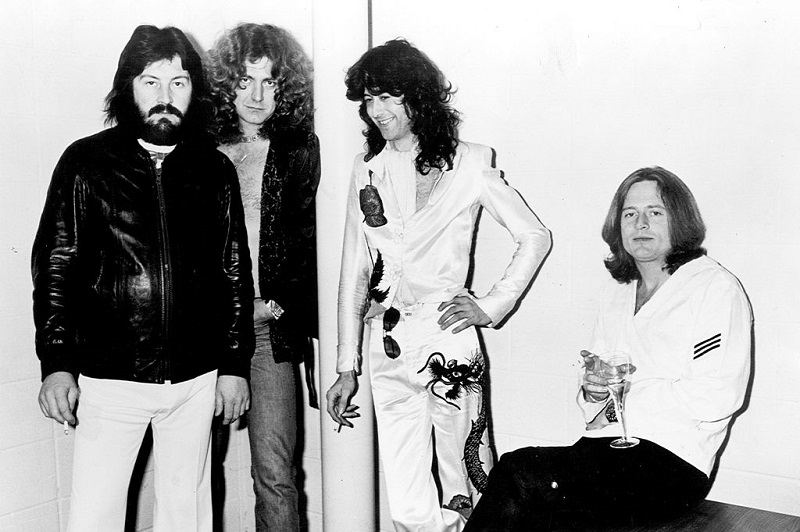 Though Page supervised the release of In Through the Out Door like every other Zeppelin recording, he had his doubts about the sweetness of "All My Love." According to Page, Zep had some sort of heavy response to that tone coming ahead.
"Bonzo and I had already started discussing plans for a hard-driving rock album," Page told Guitar World in 1993. Given how Plant felt at this point — and how Jones has assumed his biggest leadership role on Out Door — it's interesting to think about how the other "camp" would have responded.
Since Bonham passed before they had a chance, we'll never know. However, it's telling that Page, Plant, and Jones haven't found enough common ground to play together consistently since those days. Even if Bonham lived, the situation might have been like Plant's "Carouselambra" lyrics.
Dull is the armour, cold is the day
Hard was the journey, dark was the way
I heard the word, I couldn't stay
I couldn't stand it another day, another day
Also see: Why Jimmy Page Had a Hard Time Playing 'Achilles Last Stand' Live