Why Led Zeppelin Skipped the Acoustic Songs on the Heavy 'Presence' Album
When you hear Jimmy Page talk about the music of Led Zeppelin, there's a phrase he uses often: "light and shade." Page will use it to describe the two sides to the band (i.e., the heavy attack versus the acoustic), and it's something Zep made a point of delivering on most albums.
Listeners got a taste of it from the first two tracks of the band's debut LP. After the explosion of "Good Times Bad Times," Page immediately changed gears with the acoustic guitar opening to "Babe, I'm Gonna Leave You." It was a declaration of the band's intent.
On Led Zeppelin II, you got more of the same. Following a heavy dose of the devil's blues on "Whole Lotta Love," you heard the softness at the start of "What Is and What Should Never Be" before "Thank You" wrapped up the album's first side.
By Led Zeppelin III, fans had to expect acoustic music on any Zep album. However, when everyone tore off the wrapper of Presence (1976), there was no acoustic music to be found at all. It was Zep's most metal moment.
Jimmy Page wrote 'Presence' almost entirely on his own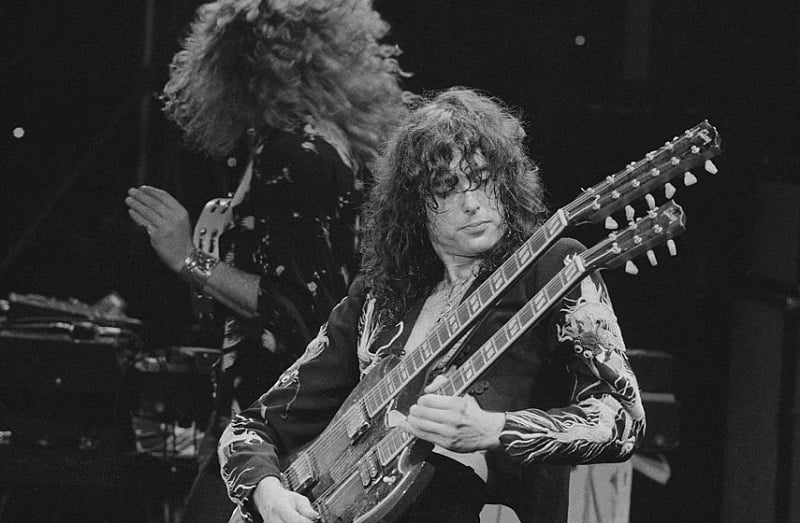 The second half of 1975 has to rank among Led Zeppelin's darkest hours. After leaving England for a self-imposed year in tax exile, Robert Plant and his family got into a nasty car accident that left Plant in a wheelchair and his wife with near-fatal injuries.
While recovering in Los Angeles (Plant couldn't stay in England), he and Page wrote material for the group's next album. However, John Paul Jones was nowhere to be found during this period, leaving Page mostly alone to work on the music.
While Jones had come up with the "Black Dog" riff and written great keyboard parts for "Trampled Under Foot" and "Your Time Is Gonna Come" in the past, Page was left to orchestrate all of Presence on his guitars. And his frustrations came out in the lashing music you find in every track.
"It was a reflection of the height of our emotions of the time," Page said in 1993. "There are no acoustic songs, no keyboards, no mellowness. It was really up to me to come up with all the riffs, which is probably why Presence is so guitar-heavy."
Page delivered 1 of his masterpieces in 'Achilles Last Stand'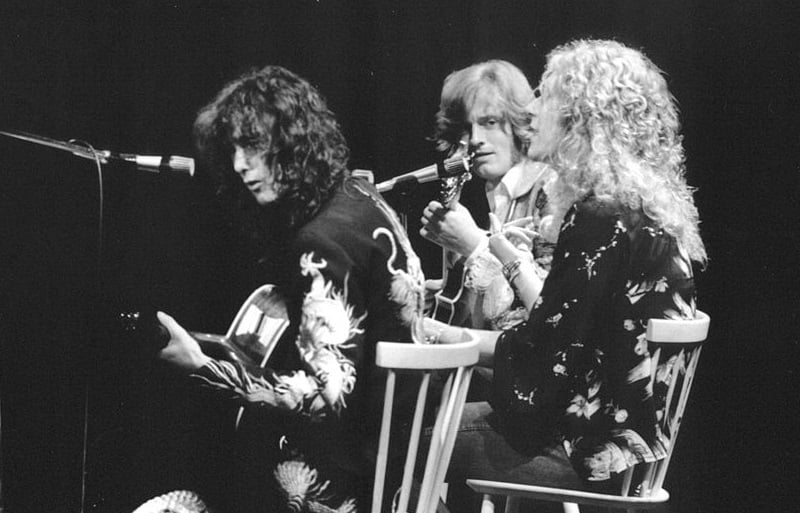 When you read Page talk about his approach with Zeppelin, you realize he considered his guitar solos like third or fourth on his list of priorities. Page's greatest work (for him) came in the composition and orchestration of guitars and other instruments on Zep albums.
"Building up harmonies, orchestrating the guitar like an army – a guitar army – I think that's where it's at, really, for me," he said in 1977. When asked for an example of his "guitar army" approach, Page cited "Stairway," "Ten Years Gone," and "Achilles Last Stand."
On "Achilles," Page delivered on the composition, arrangement, and his stunning guitar solo. If you hear Page talk about the that track, you can tell how proud it made him. Presence was Page's album: heavy, intricate, dark. Though he loves the acoustic guitar, he had no use for one in those days.
Also see: The Guitar Solo Jimmy Page Considers Better Than 'Stairway to Heaven'