Why Lisa Rinna Is Reportedly 'Worried' About Daughter Amelia Hamlin Dating Scott Disick
In case you missed it, Scott Disick appears to be striking up a romance with Real Housewives of Beverly Hills star Lisa Rinna and Harry Hamlin's 19-year-old daughter, Amelia Gray Hamlin. The two have been spotted hanging out together on more than one occasion recently and seem to be getting pretty close.
While the status of their relationship remains unclear, it's safe to say that Disick and Hamlin are dating, which isn't sitting well with Rinna.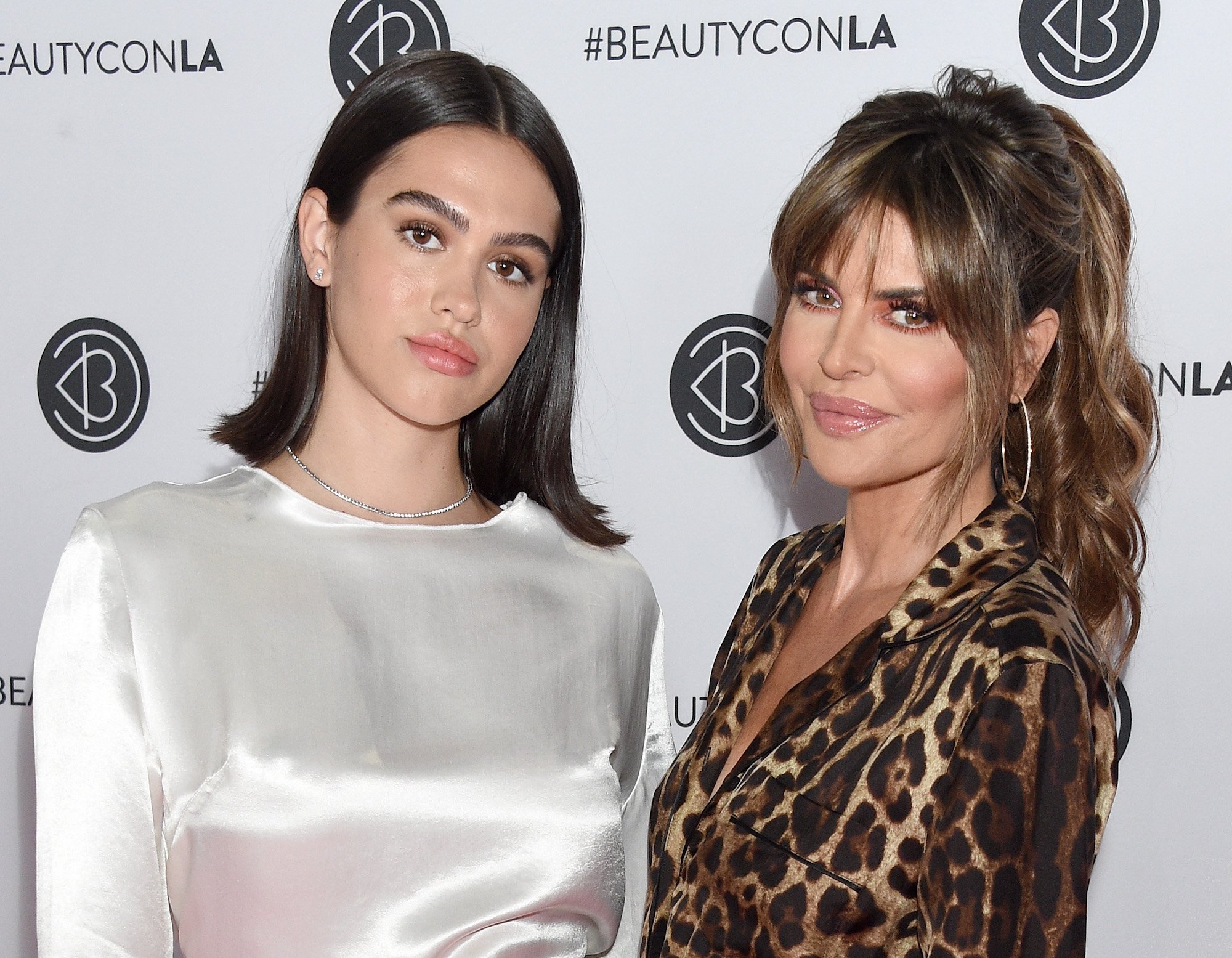 What is really going between Scott Disick and Amelia Hamlin?
Disick and Hamlin were first linked on Oct. 31, when they attended Kendall Jenner's 25th birthday bash together.
At the time, the model denied being romantically involved with Disick while getting hounded by paparazzi. However, just a few days later, the pair were spotted hanging out together around California, which further fueled speculation that something was going on between them.
Then on Nov. 16, Disick and Hamlin seemingly confirmed their rumored romance after they were photographed walking arm-in-arm down a beach in Santa Barbara together.
The outing inspired many raised eyebrows due to the pair's almost-20-year age difference and prompted many people to express their disapproval of their budding relationship on social media.
Lisa Rinna's reaction to Disick and Hamlin's relationship
Though many are convinced Disick and Hamlin are moving toward a romantic relationship, Hamlin's parents — Lisa Rinna and Harry Hamlin — believe their daughter's romance with the Keeping Up With the Kardashians star isn't as serious as some think it is.
According to E! News, Rinna and Hamlin think this relationship is "just a phase" and nothing more.
Insiders even claimed that Hamlin and Disick's relationship is strictly platonic at the moment.
"Scott's having a good time," a source told the outlet. "He's getting to know Amelia and enjoying her company. They are spending a lot of time together but it's nothing serious. He's having fun with it."
Though the relationship isn't serious, the source pointed out that Rinna's Real Housewives of Beverly Hills co-stars have suspicions about her youngest daughter dating the Flip It Like Disick star. "Lisa's Real Housewives of Beverly Hills co-stars' eyebrows are definitely raised," the source added.
Lisa Rinna thinks Scott Disick has too much baggage
Although Rinna and Hamlin weren't too concerned about their daughter's relationship with Disick at first, they're now skeptical about the pair's budding romance due to their 20-year age difference.
A source close to the family recently told The Sun that Rinna is "worried" about her daughter dating Disick but isn't planning to speak out about the model's new relationship anytime soon.
"Lisa isn't going to acknowledge this publicly for now because she's still trying to wrap her head around it and thinks this is a phase," the source explained. "But when she does speak about it she'll keep her cool but really, she's worried. That's her youngest kid."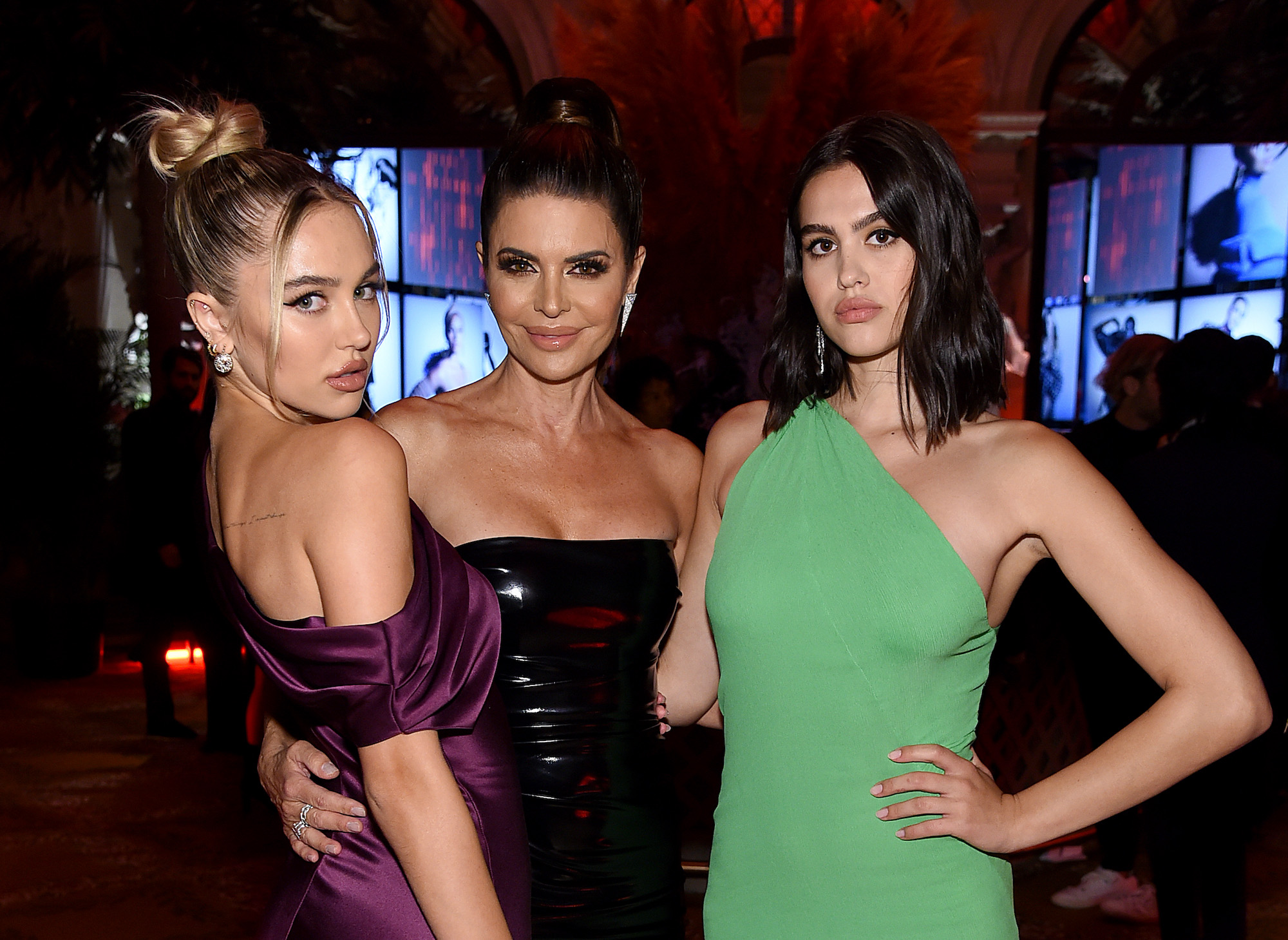 While the pair's significant age gap has a lot to do with Rinna feeling this way, that's not the only thing about their relationship that has sparked concern for the reality star.
The source adds, "She really does like Scott but both her and Harry don't want someone that age with so much baggage to be with their baby girl, especially given Amelia's own mental health issues."
Neither Disick nor Hamlin has yet to publicly confirmed their relationship status.