Why 'Little House on the Prairie' Star Charlotte Stewart Called a Conversation With Elvis Presley the 'Best Acting of My Life'
Charlotte Stewart had a part in the 1968 film 'Speedway' alongside Elvis Presley and recalled a special day where she got to talk to the music legend one-on-one.
Charlotte Stewart had some film credits to her name before taking on the role of Eva Beadle in Little House on the Prairie. Landing an appearance in a 1968 movie with Elvis Presley, Stewart found it challenging to keep her cool when The King himself called her over to shoot the breeze.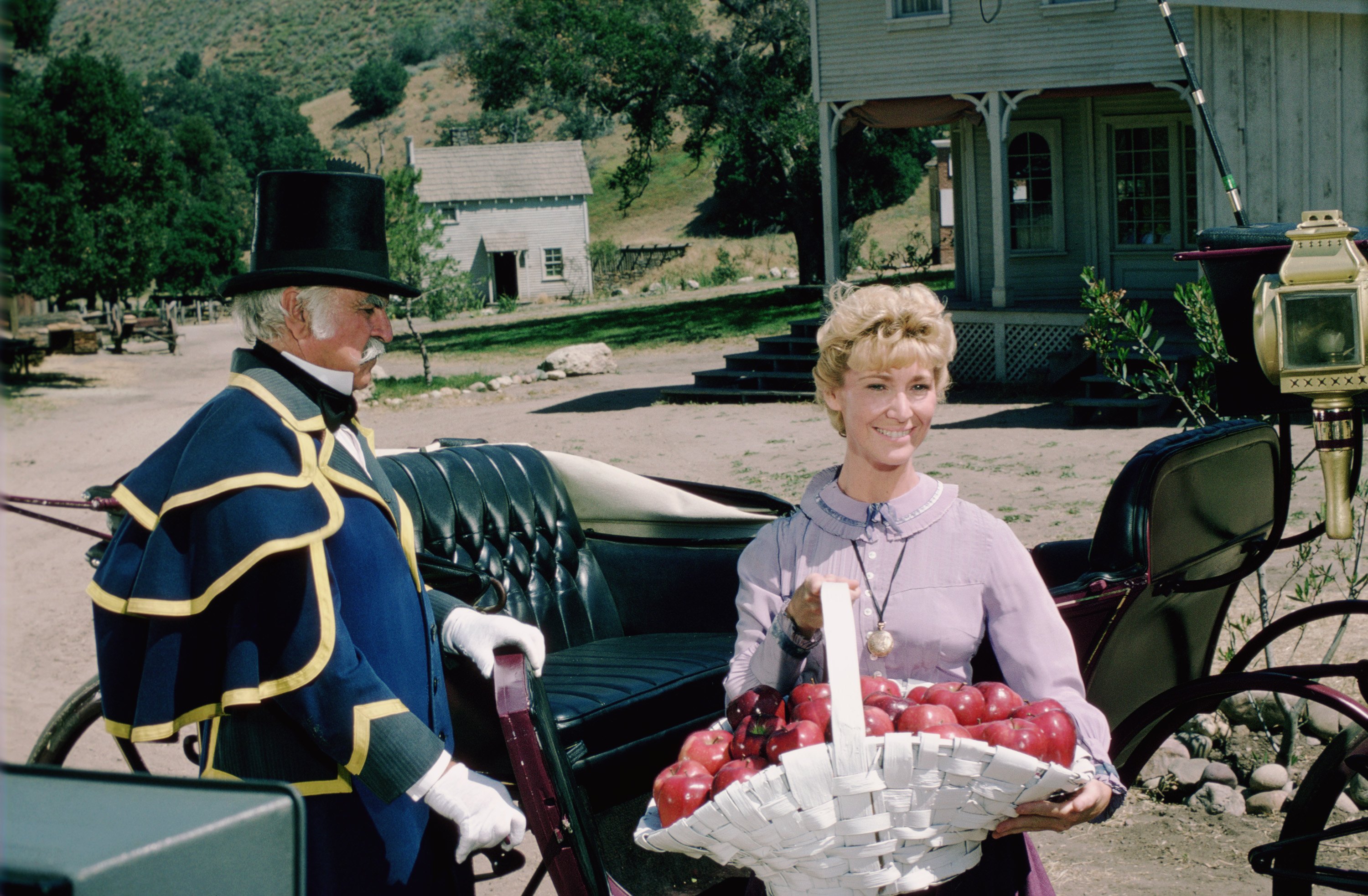 Charlotte Stewart had a role in the film 'Speedway'
In her 2016 memoir, Stewart described her excitement at earning the role of Lori in an Elvis Presley film in 1968.
"I landed a part in Speedway, which starred Elvis Presley, toward the end of the run of bubble gum films he appeared in in the 1960s," Stewart wrote in Little House in the Hollywood Hills: A Bad Girl's Guide to Becoming Miss Beadle, Mary X, and Me. "It was such a treat to play a couple of scenes with him at MGM. In real life Elvis was as startlingly handsome and gracious as I'd always imagined."
Stewart recalled Presley asking her to join him between takes for a chat, much to her delight. She was instantly starstruck.
"One afternoon, while waiting out a lengthy setup for a scene, he caught my eye, called me over, and set me up with a chair next to his," the Little House alum remembered. "My stomach did a flip-flop because, well, he was Elvis – hands-down the most famous person on the planet and I had no idea what he wanted."
Elvis Presley called his movie 'a terrible film'
Stewart was more than happy to have a conversation with The King, yet was surprised when he started making amends for his film.
"When I settled in he took my hand and apologized for the movie," she explained. "'It's a terrible film,' he said and gave a deep sigh. 'I get the girl, I get the car…'"
The Little House star saw his point with the storyline of the movie but didn't feel like she was in a position to be critical.
"Beyond the predictable script he thought the music written for him to perform was thin, uninspired, and forgettable," Stewart wrote. "This put me in a weird spot. How to respond? 'Yes, Elvis, your movie is crap.'"
'Little House' star praised Elvis Presley's kindness and authenticity
Stewart was able to give an acceptable comment and the two continued their conversation. She was shocked at her own ability to remain calm despite talking with one of the most famous music icons of their time.
"I just wanted him to keep talking in the silky, smooth Southern voice," the Little House actor remarked. "And to keep holding my hand. The fact that I wasn't visibly freaking out is probably the best acting of my life."
Presley wowed Stewart with his kindness and down to earth nature, where he didn't posses any kind of arrogance or egotistical tendencies.
"He was by turns funny, intense, and thoughtful," she wrote. "It was very sweet and it was the first time I saw him as a person, not as an icon or a star but as a very nice, vulnerable guy – almost a kid – who was caught up in a career like a typhoon. It was one of my first experiences meeting a music legend, only to discover a kind, thoughtful, shy, and uncertain artist behind all the fame and tabloid stories."