Why 'Little House on the Prairie' Star Michael Landon Adopted All of His Stepchildren Except for 1
Michael Landon was best known for his role as Charles "Pa" Ingalls on Little House on the Prairie. On the show, his character was a devoted husband and father of three girls.
 Off-camera, the actor had two failed marriages and nine children under his belt before he died of pancreatic cancer on July 1, 1991.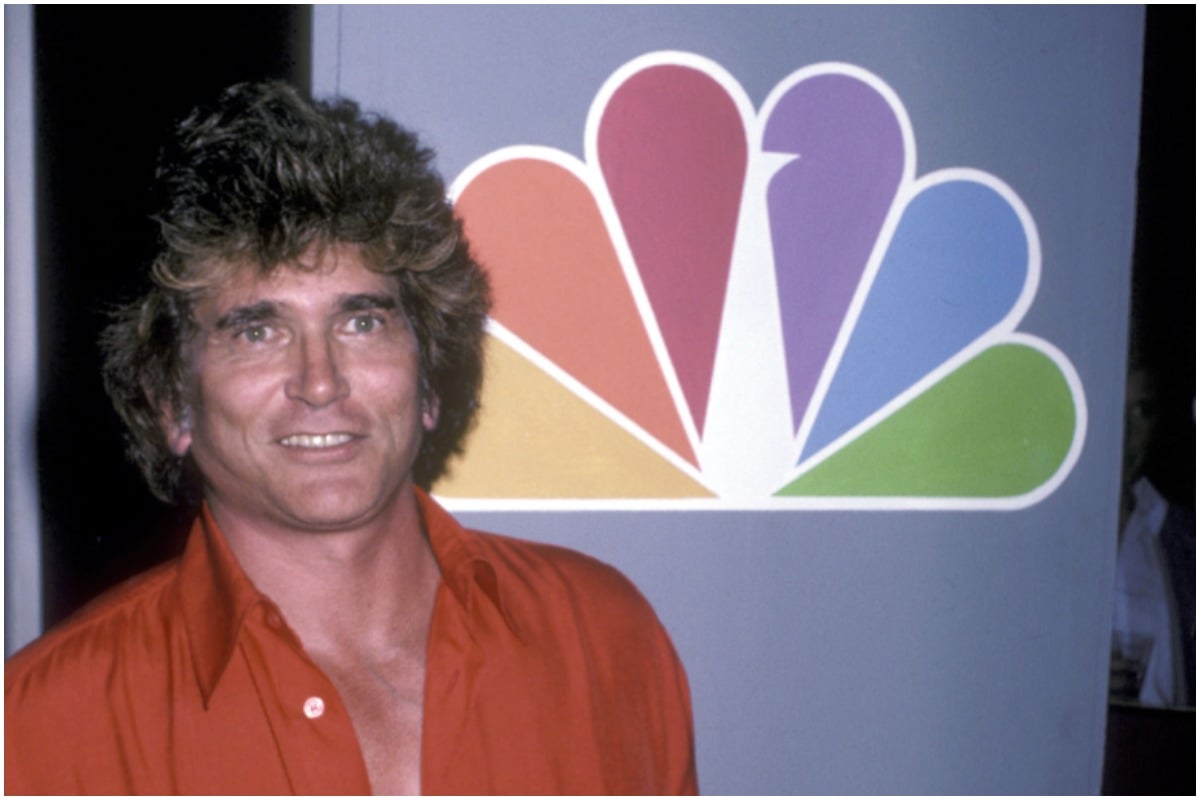 'Little House on the Prairie' star Michael Landon didn't like the word 'adopted'
Landon grew up in New Jersey and was born Eugene Maurice Orowitz on October 31, 1936. After he left New Jersey, he moved to California to pursue acting. It was there that he met his first wife, Dodie Levy-Fraser. Although it's unclear how they connected, Fraser worked as a secretary. When they got married in 1956, the couple depended on her salary to make ends meet while Landon auditioned for roles. 
During their marriage, the actor also adopted his wife's sons from a previous relationship- Mark Fraser Landon and Josh Fraser Landon. In 1991, People confirmed that Landon's ex had another son named Jason but gave him up for adoption when she divorced the Bonanza star in 1962, per Wide Open Country. 
"I hate it when someone calls them 'adopted,'" he said about his sons. "They're my sons–period. Not my 'adopted sons.' They're my sons, and I'm their father until they die–or I die."
Why Michael Landon didn't adopt Cheryl Landon
 Landon and Fraser finalized their divorce in 1962. One year later, the actor married Lynn Noe. He raised Noe's daughter, Cheryl, from a previous relationship. 
When he married Noe in 1963, he attempted to adopt his stepdaughter legally. However, according to her 1993 memoir, I Promised My Dad: An Intimate Portrait of Michael Landon by his Eldest Daughter, Cheryl wrote that her stepfather faced a bump in the road during the adoption process. She said that her biological father refused Landon's offer to adopt her legally. 
Although he couldn't make their relationship legal, the Highway to Heaven star made sure that Cheryl felt included in his family. She eventually took his last name, and they remained close after Landon and Noe divorced in 1982. 
How Mike Landon's stepdaughter inspired 'Little House on the Prairie' 
When Landon left Bonanza after 14 seasons, he searched for his next project. Around the same time, Cheryl got into a car accident while attending college in Tucson. She was the only one who survived the wreck, which caused her to fall into a coma. Cheryl's stepfather rushed to her side and talked to her while she was in critical condition.
According to encyclopedia.com, the incident drove Landon to search for something meaningful. 
"I promised God that if He would let her live, I would do something useful with my life, something to make the world a little better because I'd been there," he said. 
After he made his promise, Cheryl woke up and recovered from the crash. Once Landon came home from helping his eldest daughter, he saw his younger child, Leslie Landon, reading a Little House on the Prairie book. The children's book series from Laura Ingalls Wilder was the blueprint for the NBC series. 
"I came home and found my 12-year-old daughter devouring the Laura Ingalls Wilder books," Landon said. "Then I discovered that my wife had devoured them too when she was a girl and was reading them again. So I went to NBC and told them Little House was it."