Why 'Little House on the Prairie' Star Michael Landon Never Won an Emmy
Michael Landon starred in several hit television programs including Bonanza, Little House on the Prairie, and Highway to Heaven. Despite a plethora of acting credits to his name, along with frequently serving as executive producer and creator of several shows, Landon never received a nomination for an Emmy Award.
His daughter, Cheryl, revealed that the reason for his being overlooked by the Television Academy had nothing to do with his talent.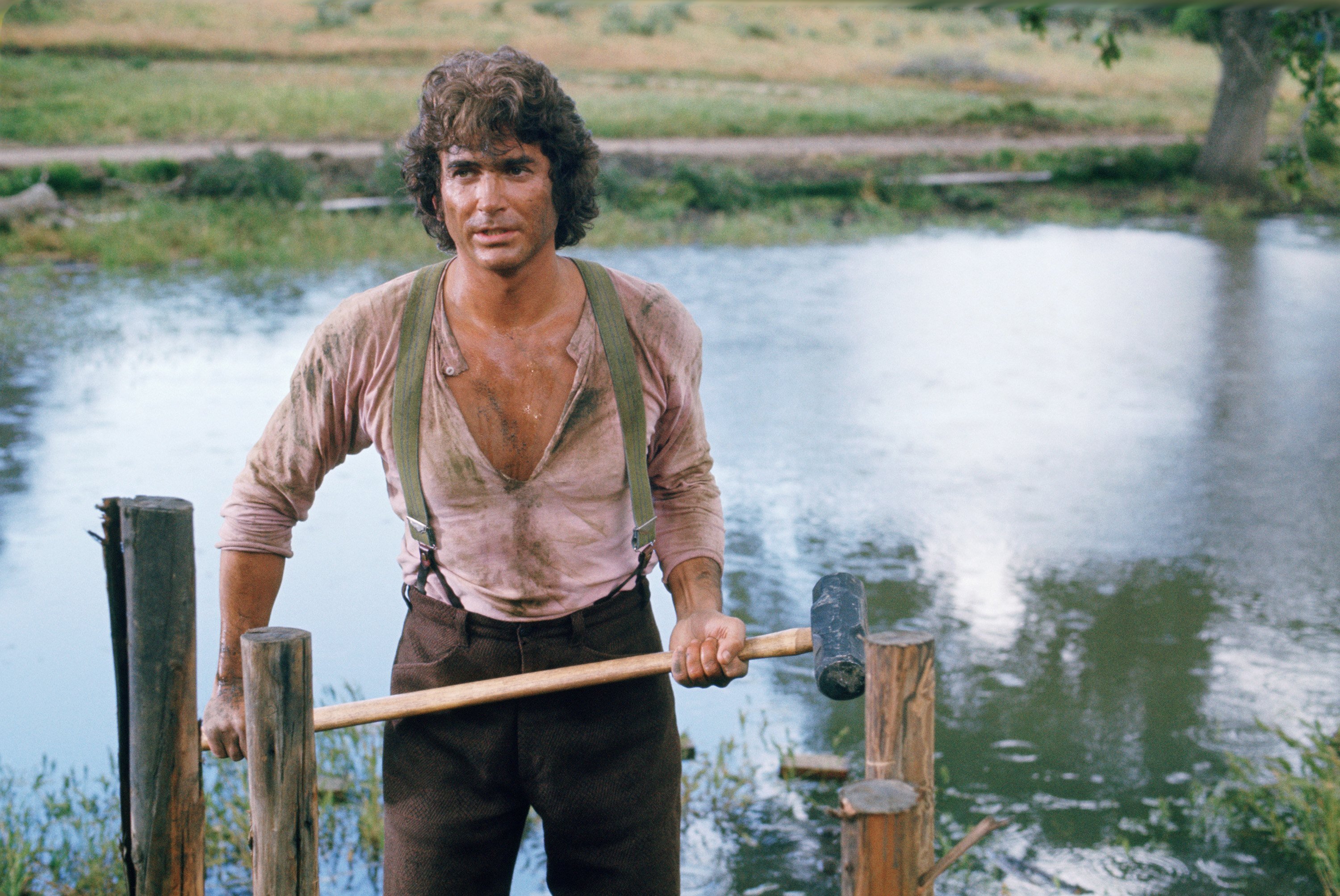 Michael Landon didn't believe in giving himself accolades
In her book I Promised My Dad, Cheryl described how her dad was protective of those on his cast and crew. Many would be recruited by Landon when he changed shows.
"Dad really looked out for all the people who worked for him," she wrote. "They were his family, just as we at home were. It really isn't surprising that over 90 percent of the crew on Little House also had been with Bonanza. And when Highway to Heaven went into production, the statistics stayed about the same."
Landon also remained humble, having little patience for egos or self-glorification. Cheryl felt this that quality possibly deprived him of esteemed recognition.
"Do you realize my Dad never won an Emmy?" she remarked. "In order to win, you have to nominate yourself. Dad would never do that. He'd nominate people on his shows, but never himself. My dad subscribed to the theory that 'credit you give yourself is not worth having.'"
Michael Landon's daughter praised his loyalty
While show business is an industry known for getting ahead at all costs, Landon didn't work in that manner. The Little House star always aimed to be genuine with his colleagues.
"Dad's loyalty was impressive, especially in a business that can be positively cutthroat," Cheryl wrote. "He didn't pull rank or push himself into the forefront, either. He dealt with his cast and crew in a straightforward manner."
Landon's daughter also noted her father's contagious sense of humor, which was often exhibited on set.
"With Dad, you knew where you stood, and he'd never pull the rug out from under anyone," Cheryl commented. "Actually, he might do it literally, but not figuratively. Dad's pranks on the set were legendary. He so loved to laugh, he'd do anything to break people up."
'Little House on the Prairie' star Alison Arngrim said Michael Landon didn't give himself special treatment
Alison Arngrim, who played Nellie Oleson on Little House, revealed that Landon wanted to make sure everyone was grounded and kept their egos in check on set. The cast members didn't get any perks, and neither did Landon.
"We each had a place to change our clothes and go to the bathroom with barely enough room to turn around," Arngrim wrote in her book, Confessions of a Prairie B*tch: How I Survived Nellie Oleson and Learned to Love Being Hated. "That's all we got, including Michael. And on those days when we had a cast of thousands… we doubled up and shared, including Michael."
Arngrim commended Landon for how he treated the many child actors on Little House, where he set the bar high. She noted that his respect for their ability to work hard made them all better actors.
"Respect is something hard to come by for child actors," Arngrim commented. "They are often treated as dumb animals or props. … They're sometimes instructed to do no more than hit their mark and 'act cute'. … This was never the case for any child actor in Little House on the Prairie. Or as we like to say, 'Cast of Little House: no arrests, no convictions'. And I do believe we owe that to Michael."