Why Lorelai Gilmore Is the Worst 'Gilmore Girls' Character
Lorelai Gilmore is an iconic TV mom but her character's the worst. Continue reading to learn why we think she's the worst character on 'Gilmore Girls'.
Of all the characters on Gilmore Girls (learn how much the cast is worth today), the series about a mother — Lorelai Gilmore played by Lauren Graham —  and daughter — Rory Gilmore played by Alexis Bledel — living in a small picturesque town in Connecticut known as Stars Hollow, Lorelai was the worst character on the show. In honor of the anniversary of the show's premiere —  Gilmore Girls premiered on this day in 2000 — we're taking a look back at the character of Lorelai. 
Don't get us wrong, we love, love watching episodes of Gilmore Girls for the umpteenth time. In fact, with the fall in full swing, we're feeling a mini-marathon of Gilmore Girls coming on. Seasons 1 – 7 are available on Netflix in addition to Netflix's 2016 reboot of the show, Gilmore Girls: A Year in the Life. Learn why one character from the show wants another season on Netflix.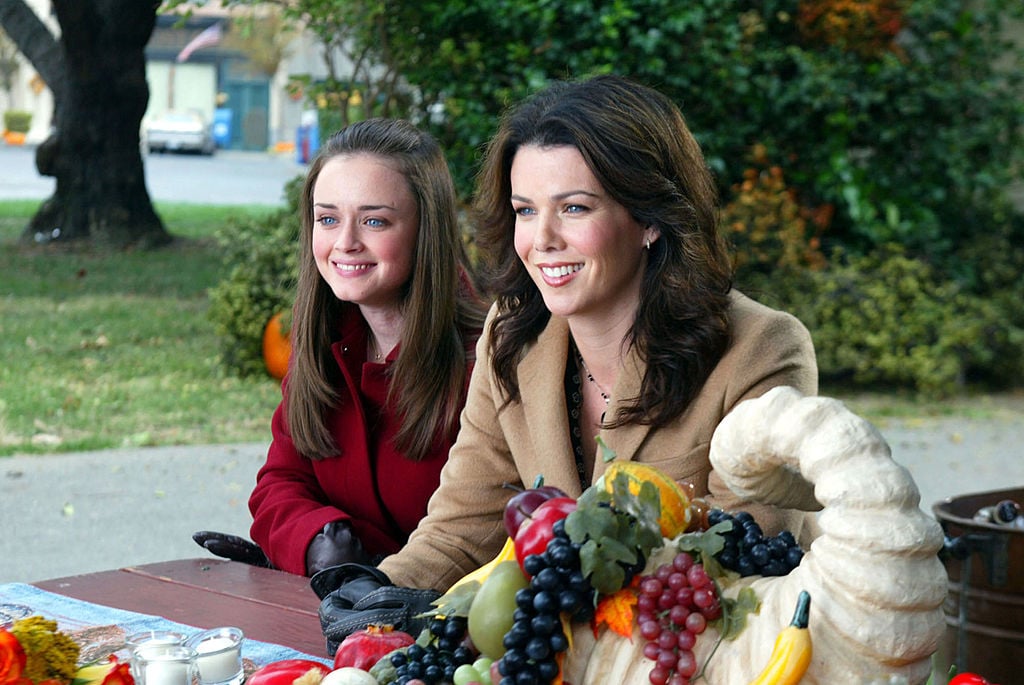 But something happened over the years as we went from teens and young adults like Rory Gilmore (Alexis Bledel) to adults closer to Lorelai's age. Our perspective on the cool mom who encouraged talk about kissing boys — "Why? Did you do it wrong?" Lorelai famously asked Rory in Season 1 after Dean Forrester (Jared Padelecki) gave the teen her first kiss — and eating junk food non-stop, changed … like, a lot. 
While we once envisioned the thirty-something version of ourselves drinking coffee, wearing great clothes, and spouting never-ending witty pop culture references just like Lorelai, we've now realized Lorelai could be selfish, stubborn, and downright cruel to those around her. 
She's mean to Emily and Richard
In Season 1 when Lorelai needed a loan to take care of a termite infestation, she banned her mother, Emily Gilmore (Kelly Bishop), from speaking during a meeting she had at a bank when Emily showed up unannounced. Only when Lorelai needed financial backing from her parents did she let her mom speak in the meeting. 
We get that Richard (Edward Hermann) and Emily Gilmore — OK, especially Emily — could be very critical of Lorelai, and usually had strings attached to everything seemingly nice thing they did for Lorelai — Friday night dinners, anyone? — Lorelai didn't have to behave so childishly when her mother showed up at the bank. 
In another episode of the show, Lorelai and Emily had to wear matching outfits during a fashion show. Instead of taking a fun-natured approach about the whole thing, Lorelai walked the runway with a look of horror on her face while her mom sashayed and twirled down the runway. Only at the last moment did Lorelai start having fun. She laughed, smiled, and worked it on the runway for about five seconds when she saw her mom was so into the experience. 
Don't even get us started on the time she didn't want to spend the day with her dad and ended up in an argument with him over Chinese food. 
Lorelai's selfish
Maybe this comes from the fact that Lorelai had Rory at the age of 16 and she had to become an adult at a very young age and start focusing on another person rather than have those teen and young adult years to focus on indulging her every whim but  Lorelai seemed very selfish to us upon later viewings of the show. Don't believe us? Buzzfeed and Country Living both agree. 
Country Living noted Lorelai's selfish behavior in her relationships — she ended her engagement to Max Medina (Scott Cohen) by going on a road trip to Harvard with Rory the day before her wedding — and continued her selfish streak when she finally dated Luke Danes (Scott Patterson). 
Even though Lorelai was the worst character on Gilmore Girls who could be infuriating to watch sometimes, we still love her. She provided a great support system for Rory and reminded us that everyone is human and flawed. 
Check out these shows if you enjoyed watching Gilmore Girls.