Why Loretta Lynn Started Feeling 'so Nervous in [Her] Own House' That She Would Check Into a Motel
During her career in country music, singer Loretta Lynn released dozen of studio albums and put on countless tours. In the book Coal Miner's Daughter, the singer revealed that she toured so much, she became uncomfortable staying in her "own house."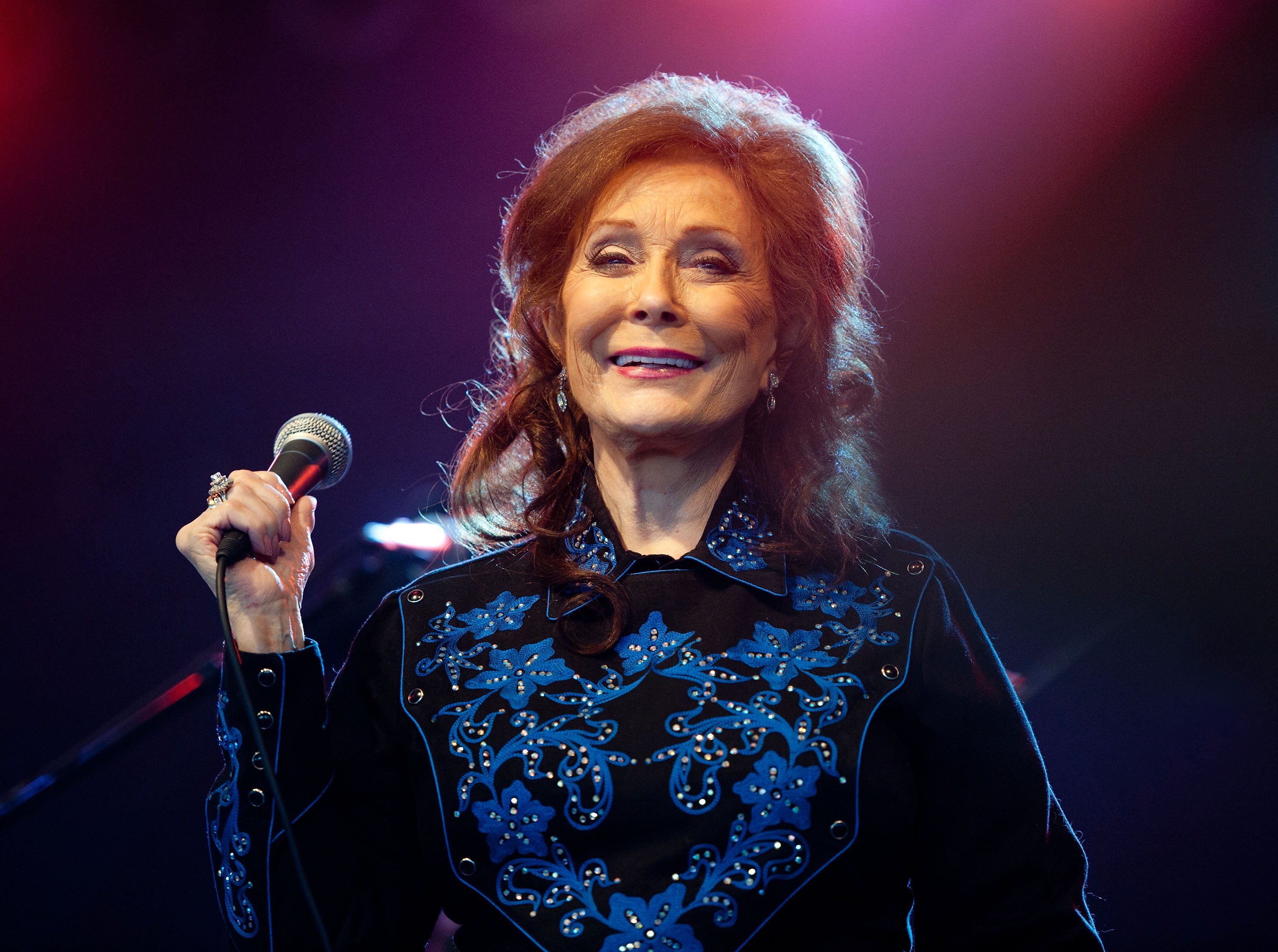 Loretta Lynn frequently toured as a musician
Lynn died on Oct. 4, 2022. In 1976, she published a memoir and autobiography called Coal Miner's Daughter. The book details Lynn's life as a musician and her marriage with her husband Oliver Vanetta Lynn, Jr.
In Coal Miner's Daughter, Lynn shared what it was like to tour so frequently.
"Playing these road shows is a weird experience. One minute I'm out on that stage, usually dressed in my long-sleeved, floor-length gowns, with my hair hanging down to my shoulders, smiling at my fans. There's such a feeling of love between me and those people. I know it shows on my face. Being onstage is the best part of my career. I just say whatever comes into my head, and I joke with my band, and we all have a good time. It's the only time when I really feel grown-up and in control of things," Lynn wrote.
She continued, "As soon as that show is over, I sign autographs if I'm not feeling sick, and then we pull away into the darkness and the fans just melt away. Then it's just me and Doolittle and the boys in my band rolling down the highway."
Loretta Lynn did not like staying in her 'own house'
In Coal Miner's Daughter, Lynn explained why she felt the need to tour so much even though she missed being at home.
"It's kind of lonely on the road. My first four kids are kind of grown-up now, but I still miss them and my eleven- year-old twins, who mostly stay home with the house- keeper. I've been trying to cut back on my road dates, but we still need the money because of some of the things we'd like to do. When you've got around fifty people on your payroll–heck, it used to be sixty-eight- the account books tell you to keep working," the singer wrote.
Lynn then revealed that her touring life made it difficult to feel comfortable at her "own house."
"It's getting so bad I don't even feel comfortable in my own house anymore. I get home for a day or two, and by the time I unpack my bags and see what's changed since I left, it's time to get moving again. Then all my family and fans come to visit, and I start getting so nervous in my own house that I sometimes even check into a motel in Nashville," Lynn explained in the book.
The singer's husband called her out for not being at home
Lynn was married to her husband for nearly 50 years, and she got married when she was 15 years old. Coal Miner's Daughter goes into detail about what Lynn's marriage was truly like.
In the book, Lynn shared that her husband hurt her feelings when he pointed out how little she was at home.
"I was fighting with Doolittle one day about what kind of wallpaper we should put in our bedroom. We do the papering ourselves. When you're poor folks from eastern Kentucky, you don't lose the habit of doing things for yourself. Anyway, I wanted one color and Doo wanted another. Finally he said, 'Hey, I spend more time in this house than you do.' That hurt me, but it was the truth," Lynn wrote.