Why Losing 'Big Pussy' Really Hurt the Cast of 'The Sopranos' in Real Life
As mob shows go, you could argue The Sopranos (1999-2007) went light on killing off cast members. Tony Soprano (James Gandolfini) made it to the final (86th) episode before whatever happened prior to the show's final cut to black.
Looking at Tony's core crew, you see a lot of staying power. Silvio Dante (Steven Van Zandt), Tony's consigliere, made it to the final episode as well. (Silvio may or may not have woken up from the coma). Paulie Walnuts (Tony Sirico) waltzed through the whole show practically unscathed.
Then there's Tony's nephew, Christopher Moltisanti (Michael Imperioli). Despite being shot at and on the verge of a drug overdose at various times, he made it until the 83rd episode. But there was one early departure that greatly affected the cast members.
That came when Salvatore "Big Pussy" Bonpensiero (Vincent Pastore) got whacked for becoming an FBI informant. Looking back on their time on the show years later, Sopranos actors remembered the pain the day they found out.
Van Zandt recalled 'tension' and 'pissed off' cast members when Pastore's run ended.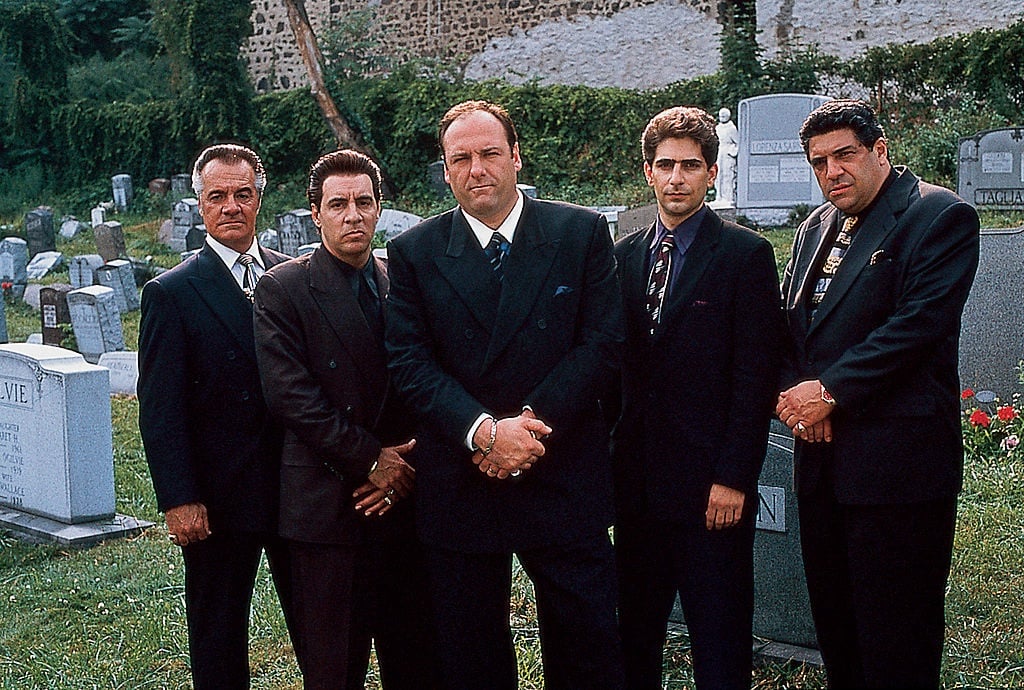 Five years after The Sopranos ended, the cast and crew spoke with Sam Kashner for an oral history published in Vanity Fair. While looking back, the day they learned Pussy (Pastore) was getting whacked still stood out in their minds. (Pussy exits in the final episode of Season Two.)
"Killing Big Pussy — I'll be honest with you. That bothered us," Sirico (Paulie) said. Van Zandt (Silvio) remembered it as the most difficult day up until that point. In fact, it was the only day he could recall in all those years when the cast was in a collective bad mood.
"I remember people yelling at each other and really pissed off, which you never saw," Van Zandt told Vanity Fair. "Why? Because we were losing Vinny. He was a beloved friend of ours, and you're not going to see him anymore."
Only two years into the show's run, the cast members had become like a family. Annabella Sciorra (Gloria Trillo) remembered seeing cast members who had died still show up on set afterwards. "Nobody wanted to leave the family," she said.
Besides Adriana, most of the other whacked characters had short runs.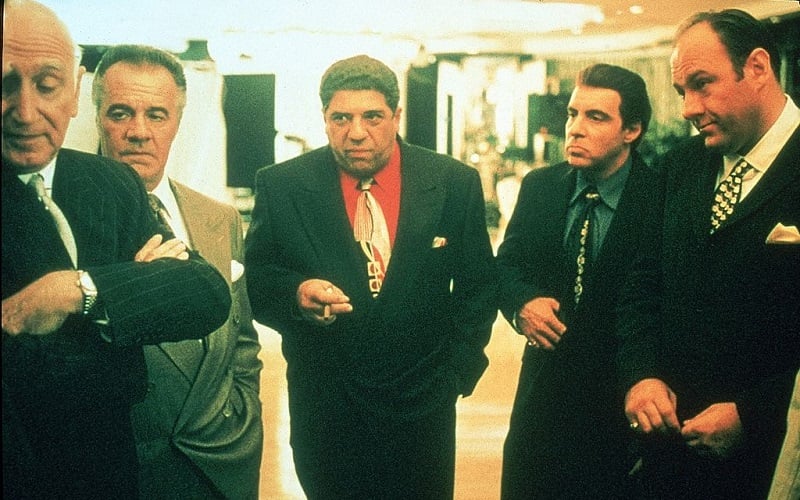 From the moment Richie Aprile (David Proval) arrives back in North Jersey after a prison stretch, you know he's not going to last long. And he doesn't even make it to a second season. Certainly, the way he died came as a surprise, but his death wasn't shocking in the slightest.
You could say the same for another suitor of Janice's, Ralphie Cifaretto (Joe Pantoliano). Though he was a strong earner and for a time wowed Janice with his "collegiate" style, Ralphie was so obnoxious you knew he would meet his end before long. (He survived two seasons.)
Then there's Christopher's fiancee, Adriana La Cerva (Drea de Matteo). After appearing in the pilot as a hostess and working her way up to a major character, de Matteo became a fan favorite and got all the way to the end of the fifth season.
Besides Big Pussy before her and Christopher later, she may have been the biggest loss. But Sopranos cast members took the first death — that of Pastore's character — the hardest.
Also see: The Great 'Sopranos' Joke James Gandolfini Wanted Removed From the Script