Why Louis Tomlinson Didn't Want One Direction to Split up in 2015
Many fans consider Louis Tomlinson the backbone of One Direction as a band. His voice was spread across the group's song lyrics in more than 30 songs. He added depth to the tracks with his unique voice. And it's undeniable how his talent grew in the band, with five years of music industry experience under his belt in 2015 when the group went on hiatus. The star actually didn't want One Direction to go on a break when they did though for one specific reason.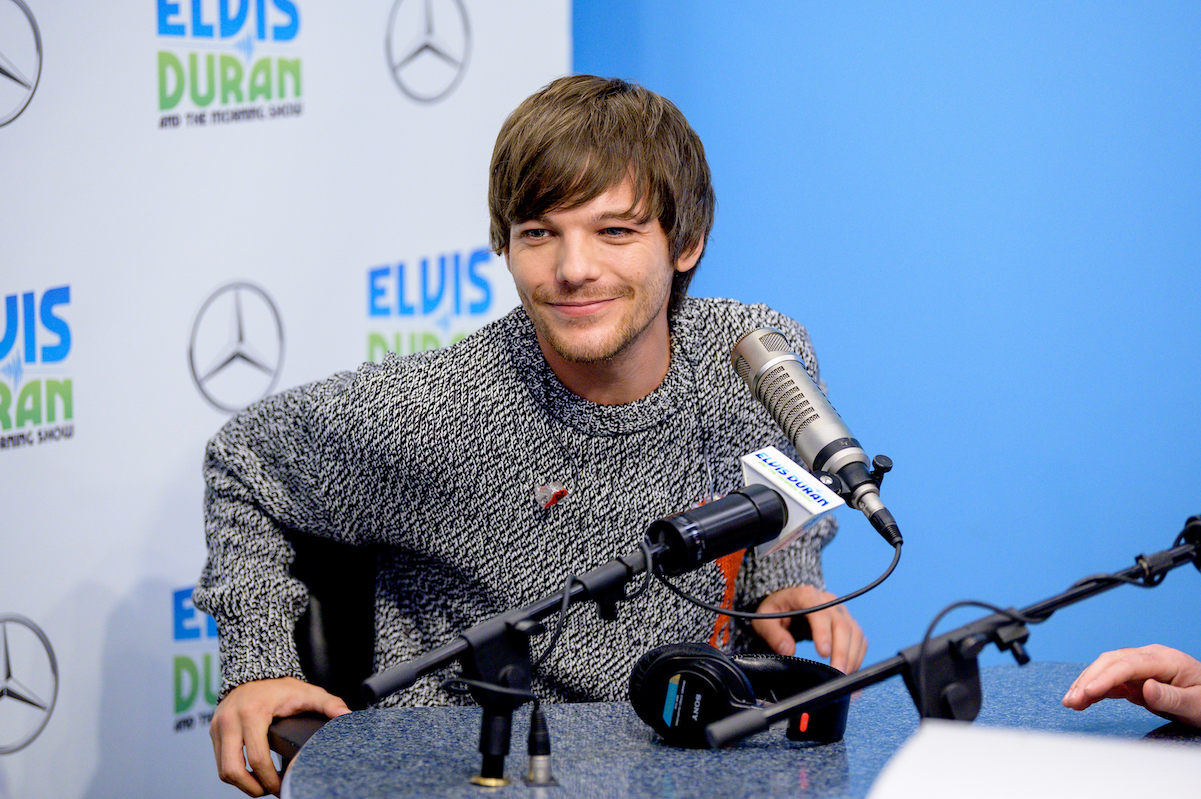 Louis Tomlinson didn't sing that much during 'The X Factor' days
While One Direction was competing on The X Factor in 2010, Tomlinson didn't have as many solos as his bandmates. The spotlight was often on Harry Styles and Liam Payne, with Zayn Malik's high notes thrown in for good measure.
The move didn't match with the judges' unanimous approval for the Doncaster singer at his audition. Tomlinson's singing of "Hey There Delilah" by the Plain White T's got him the answers he needed to move forward in the competition.
Despite Tomlinson not getting many solos in the band's first album Up All Night, he began to shine in the songwriting arena for One Direction. Tomlinson's influence was most heard in Midnight Memories, the band's 2013 album that leaned more into a rock sound.
Many people have determined that 1D's growth in their music started with Midnight Memories, which featured songwriting from more of the band members. Tomlinson wrote on 12 of the 18 total tracks.
Why Louis Tomlinson didn't want One Direction to go on hiatus
After Malik left the band in March 2015, One Direction released its fifth album, Made in the A.M. Tomlinson was featured prominently in both the singing and writing of that album.
He co-wrote "Perfect" with Styles (among other common collaborators such as Julian Bunetta). Tomlinson's voice carried the "History" bridge. He also went out with a bang on the bonus track "A.M." by singing the second chorus, final chorus, and outro. He dueted with Styles for the last two parts of the band's final song.
Two years after One Direction's hiatus, Tomlinson spoke with The Guardian about the next steps in his career. He explained that at the time, he didn't want the band to go on hiatus just yet.
"In the last year of One Direction, I was probably the most confident I ever was," Tomlinson admitted. "And then it was: 'OK, hiatus!'"
Tomlinson used the hiatus to figure out what he really wanted next in his career. His confidence carried him to work with other artists and further sharpen his songwriting skills.
Louis Tomlinson released first solo album 'Walls' in 2020
Tomlinson worked with DJ Steve Aoki on "Just Hold On" and Bebe Rexha on "Back To You," which both climbed the Billboard Top 100 chart. After releasing singles with those artists, Tomlinson finally gave fans his debut solo album Walls in 2020. He wrote on all 14 tracks of his first body of work since Made in the A.M.
As for what's next for Tomlinson? He recently said that he wants to pursue management next in his career to help other artists flourish in the music industry. And there's always a possible One Direction reunion to look forward to, as well.