Why 'Lucifer' Star Tom Ellis Wants to Spend a Day With 'Mary Poppins' Icon Julie Andrews
"What is it you desire?" That burning question from Lucifer Morningstar, aka The Devil, has become a trademark phrase on the supernatural procedural, Lucifer. And because of his celestial powers, Lucifer Morningstar typically gets candid answers from his subjects.
Likewise, the actor who plays Luci, Tom Ellis, revealed some of his innermost thoughts during the COVID-19 pandemic. In a recent video for Men's Health, he opened up about routines that keep him feeling positive, what kind of music moves him, and his esteem for a fellow United Kingdom-born thespian.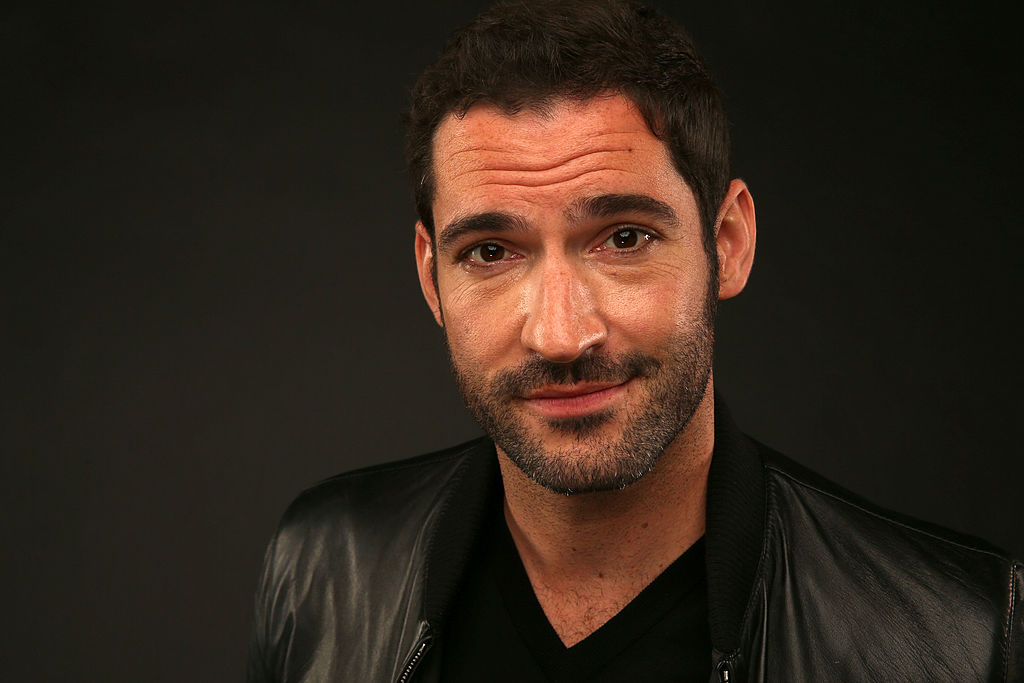 Positive thinking during a pandemic
Although Ellis has been practicing self-quarantining since the coronavirus outbreak, he has continued his self-care regimen through exercise. He described his favorite workout routine to Men's Health, saying this:
The exercise that makes me feel happiest. A bit of a weird question because doing exercise themselves never makes me feel that happy in the moment, but I always feel elated after I've finished. When the gym was open, I liked to do chest press and big muscle groups around the shoulders and chest. So, in lockdown, I've been doing a lot of pushups and pushup variations. And getting to grips with my chins. That's my new target. Being good at chins this year. I'm going to come out of quarantine with a big chin.

Tom Ellis to Men's Health
Tom Ellis on groovy tunes and classic shows
RELATED: 'Lucifer' Star Lesley-Ann Brandt Posts a Powerful Tribute to the 'Black Women of the DC TV Universe'
Aside from his fitness hobby, Ellis is a music-lover who describes his taste as eclectic. The performer grew up playing in orchestras, and he still listens to classical selections. But Ellis also enjoys rock and jazz. And his go-to playlist? Tunes from Fleetwood Mac and The Rolling Stones.
In addition to his appreciation for music, the actor is also a fan of a few hot television shows, including Normal People and Dead to Me. But for a boost in spirit, Ellis opts for the throwback sitcom, Friends.
He admitted, "If we're looking to be uplifted in our household, we always go back and watch episodes of Friends because we know them all, they're always funny, it reminds us of a better time, and it's got that air of nostalgia about it. So, Friends for definite.
Tom Ellis on wishful thinking
RELATED: What is 'Lucifer' Star Tom Ellis' Net Worth?
When asked to imagine a self-care day in which he could spend it with any person, dead or alive, Ellis picked the classic star, Julie Andrews. Here's why:
"If I could spend a self-care day with anyone dead or alive, it would have to be, I think, Julie Andrews," dished Ellis. "Because, Mary Poppins, one of my top five films of all time, she came in and she brought that family back together, and she lifted those spirits in that house. And, similarly, in The Sound of Music, they escaped the Nazis. So, Julie Andrews all the way for me. Please come to my house and make me feel better about myself."
Ellis may desire a supercalifragilisticexpialidocious day with Dame Julie Andrews, but there is a horde of Lucifer fans who have another simple request — more episodes of the show as soon as humanly possible. Luckily for Lucifer enthusiasts, the series will return with a batch of new episodes on August 21. In the meantime, Luci fanatics can catch the first four seasons now streaming.