Why 'Lucy and Desi' Director Amy Poehler Calls Lucille Ball and Desi Arnaz 'Outsiders'
Amy Poehler took a seat behind the camera once again for her first documentary, Lucy and Desi. Putting the spotlight on Hollywood icons Lucille Ball and Desi Arnaz, the film gives fans a deeper look at the lives of the legendary couple. The SNL alum described how the two superstars were "mavericks" in their industry.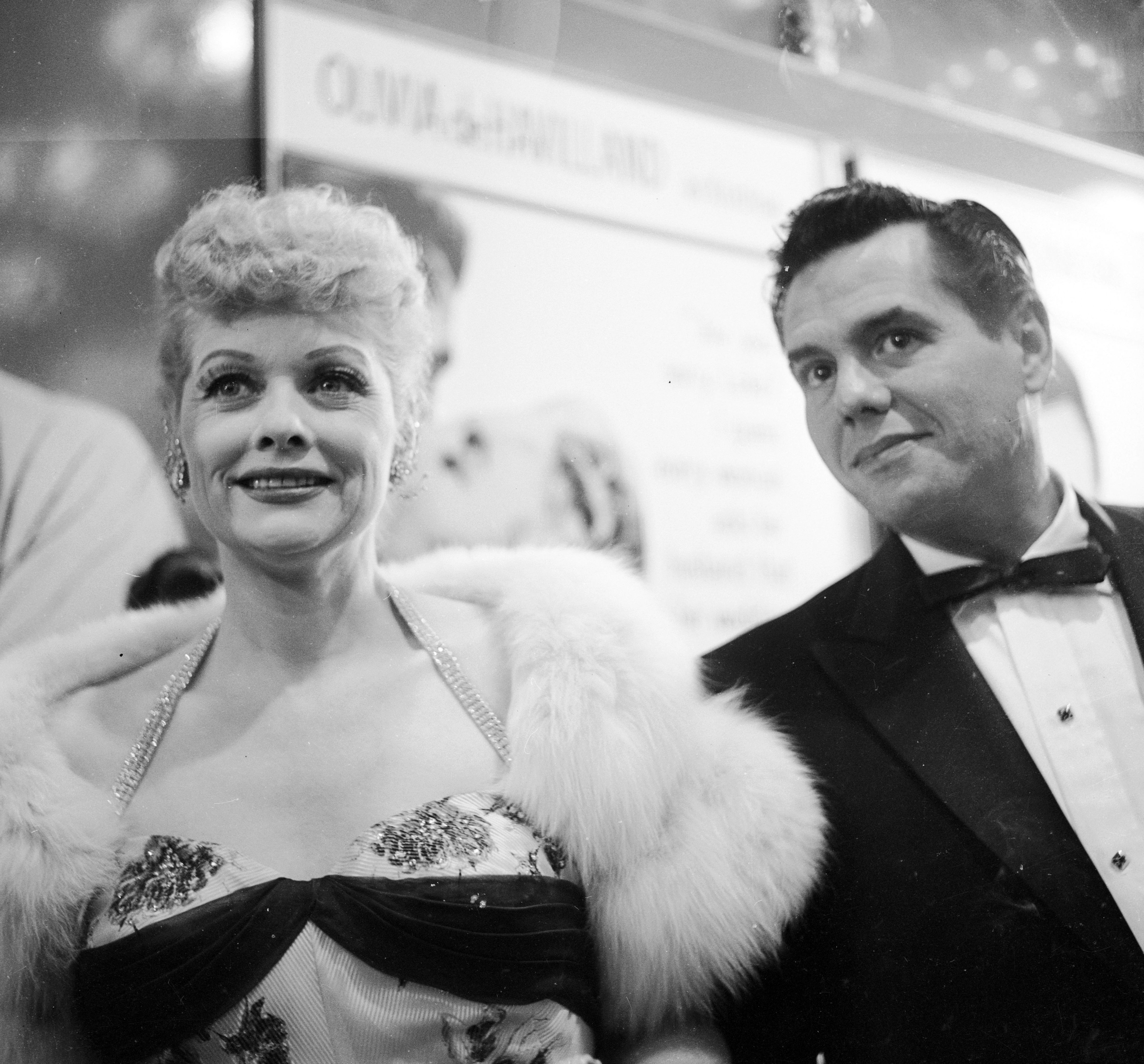 Desi Arnaz was an example for other immigrants
When Ball and Arnaz launched their now-legendary sitcom I Love Lucy in 1951, they became trailblazers. Arnaz left Cuba at just 16 years old and headed to Miami, working odd jobs to pay the bills. Becoming such a studio and television presence as an immigrant was unheard of at the time.
"Lucy and Desi both were outsiders," Poehler told The Hollywood Reporter. "He was a Cuban immigrant and people didn't let Cuban men run a lot of things and they certainly didn't let Latin men play sophisticated men of power on TV."
In her documentary, Poehler interviews a writer from Cuba who shares how Arnaz set a positive example for him when there were so few in the spotlight he could relate to during his childhood.
"We have a beautiful Cuban playwright Eduardo Machado in the film who speaks to what it was like coming to America as a young child and seeing the character of Ricky on TV," Poehler explained. "A man who was not a fool, who nobody made fun of his accent, who was in charge, beautifully dressed, and had a wife who adored him. That really meant something, especially when he, like a lot of people in the '50s who came to the country, [were] not speaking the language."
RELATED: Lucille Ball Said Desi Arnaz Was the 'Kindest' at Work but Would 'Blow His Stack' at Home
Lucille Ball was a genius on and off camera
Poehler praised Ball's ability to juggle both her on-air brilliance while running Desilu Productions with Arnaz. However, the famous redhead rarely gave herself credit outside of her comedic acting.
"Everybody wanted to put Desi and Lucy in these boxes," Poehler noted in an interview with UPROXX. "Lucy was of a generation that probably wouldn't call herself a writer or director or even a feminist. Those were things that weren't important to her and didn't feel like when she tried them on they were right."
Poehler continued, "With perspective, it's like she was the first female head of any production studio and ran it really well. And whether or not she felt like that was her true essence, she did it really well."
Lucille Ball and Desi Arnaz worked hard for their success
Arnaz's immigrant status and Ball's gender were usually deterrents for getting ahead in show business in that time period. Yet they became exceptions to the rule.
"I think a lot of people truly don't understand how ahead of their time they were," Poehler said, according to Deadline. "How they were true mavericks in a system that certainly wasn't encouraging immigrants and people of color and women to run studios and to be the bosses and to be high status in the 1950s."
The Lucy and Desi director also pointed out that Ball and Arnaz were brought up to view working as the top priority. And emotions and personal issues were swept under the rug.
"[Ball and Arnaz] came from a generation where their trauma was put in a suitcase and put in the attic and let's get to work," the Parks and Recreation alum remarked. "I mean, it's very interesting how they both had these really interesting early lives, but used it. … My goal is that you walk away being reminded of them as people and not symbols or geniuses or icons."
Lucy and Desi is available March 4 on Prime Video.
RELATED: Why 'Saturday Night Live' Star Amy Poehler Once Put Jimmy Fallon in His Place: 'Jimmy Was Visibly Startled'