Why Many 'Power' Fans Hated the Finale and 'Have No Interest' in Watching the Spin-Offs
Even though Power got off to a hot start, it seemingly has come to a screeching halt for the finale as many fans were not impressed with how their favorite series ended, mainly because of "bad writing."
Several longtime viewers placed the blame on showrunner Courtney Kemp as they felt she slacked off on the writing once Power became popular. Therefore, many fans claimed they would not watch the spin-offs as they believe the upcoming sequels are just "crash grabs."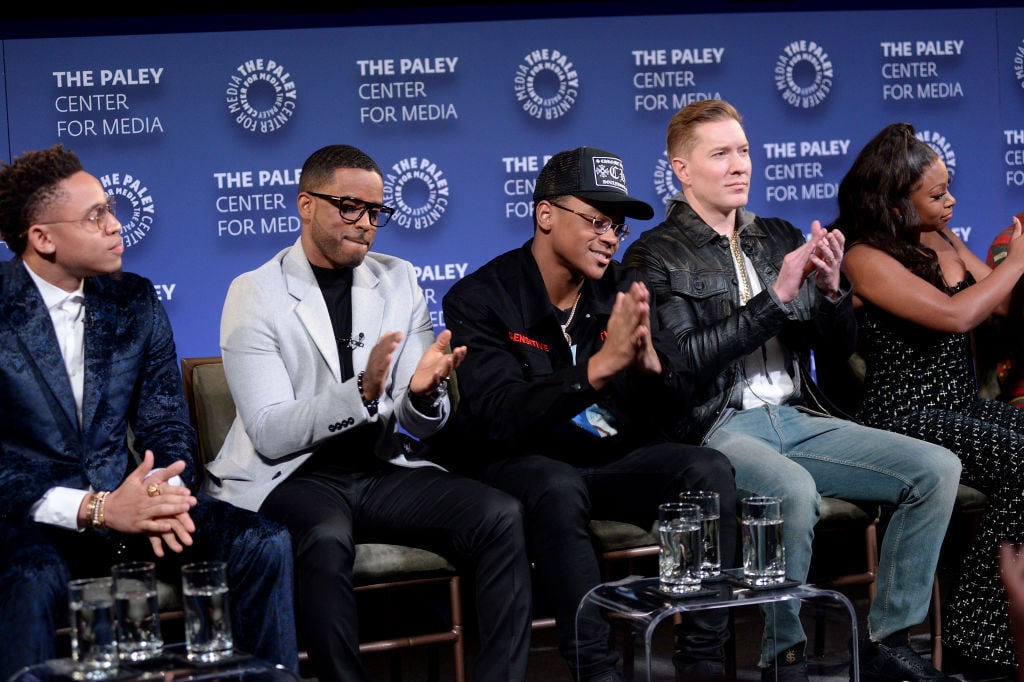 *SPOILER ALERT: This article includes information from the Power Season 6 finale.
Who shot Ghost?
The series finale of Power revolved around Tasha and Tariq St. Patrick, who both felt they had justifiable reasons for killing the patriarch of their family, James "Ghost" St. Patrick.
Initially, Tasha was supposed to kill Ghost, and she had her love interest, Quinton, drive her to her ex-husband's nightclub, Truth. However, the plan changed, unbeknownst to her, once Tommy approached Tariq with a proposition to stop Andre Coleman from murdering his best friend.
Instead, Tariq left him hanging and set his Uncle Tommy up for the Italians to kill him. He then headed back to Truth and chose to shoot his father himself. Tariq almost successfully pinned the murder on Dre when interrogated by the cops, but Tasha got caught trying to place the blame on Quinton.
Therefore, the prosecutors arrested Tasha for the death of her ex-husband. And, Ghost left his fortune to his kids, not Tasha, and his son can only receive the benefits after he has completed college with a 3.5 GPA.
Why did many fans not like the 'Power' finale?
The finale leaked weeks before it aired, and many Power fans have been complaining about it ever since. Many called it "underwhelming" and felt like it didn't have any suspense or action.
They also felt like the last five episodes after the mid-season finale was "pointless" as "they literally took a storyline that could've been shown in one quality episode and divided it into five bulls**t episodes throwing filler content in each."
Additionally, in every episode, they included things the viewers already saw. Although they were from different perspectives and added a little more information, several fans felt like it wasn't necessary.
When it comes to Tariq as the shooter, many viewers thought making him "the new Ghost" came off as "forced and unbelievable." Additionally, some didn't like the fact that Tariq came out on top despite getting his sister killed, setting up his Uncle Tommy, and murdering his father as he still got into a great college and has a lot of money waiting for him if he meets the conditions.
One fan pointed out the Power team had a great concept with Tariq killing Ghost, especially after what his father sacrificed so his son wouldn't follow in his footsteps, but felt it was poorly executed.
Finally, another user went as far as to call the finale one of the worst in television history aside from Dexter. 
Why do several fans say they won't watch the spin-offs?
On the day of the Power finale, Starz revealed four new upcoming spin-offs from the popular show: Power Book II: Ghost, led by Mary J. Blige and Method Man, Power Book III: Raising Kanan, which revolves around the upbringing and rise of villain Kanan, Power Book IV: Influence, set in governor hopeful Rashad Tate's political world, and Power Book V: Force, which features Tommy Egan as he leaves New York behind for good.
Many fans claim they will not watch the spin-offs because it stars characters they hate and aren't "interested in a young Jamie and Angie love story."
Others aren't convinced the upcoming sequels will "capture the audience the way Power did" and believe they are "watering down" and "mocking" the show.
One fan called it a "blatant sad attempt at milking the Power brand for every penny they can." Another felt like Courtney Kemp used the last season only "to promote spin-offs," thereby "ruining it with loyal fans" who no longer want to support her.
Seemingly, the only spin-off fans want to watch is Power V: Force as Tommy has been a long time favorite.