Why Many 'Sopranos' Fans Believed Adriana Didn't Die in Season 5
While Adriana is assumed dead after a shooting late in Season 5, many 'Sopranos' fans didn't believe she was actually gone.
While The Sopranos was a mob show, you didn't see many original cast members die off over the course of the show's six seasons. The first time you saw a subtraction from the crew of Tony Soprano (James Gandolfini), it was the beloved Sal "Big Pussy" Bonpensiero (Vincent Pastore).
Big Pussy's death actually hurt the cast members in real life, and from then on the actors felt a chill every time they opened their next Sopranos script. Fortunately for them (and their fans), guys like Paulie Walnuts (Tony Sirico) and Silvio (Steve Van Zandt) would make it to the very end.
It wasn't until late in Season Five, with writers seeing the finish line, that fans dealt with the death of a major character: Adriana La Cerva (Drea de Matteo). As with Pussy, Adriana punched her ticket by talking to the feds, and Silvio had the unpleasant job of whacking her.
However (unlike with Pussy's death), viewers don't see Adriana die. While we hear gunshots, the camera is elsewhere. So the cast and crew found themselves answering questions about whether she survived.
The audience never sees Adriana's body.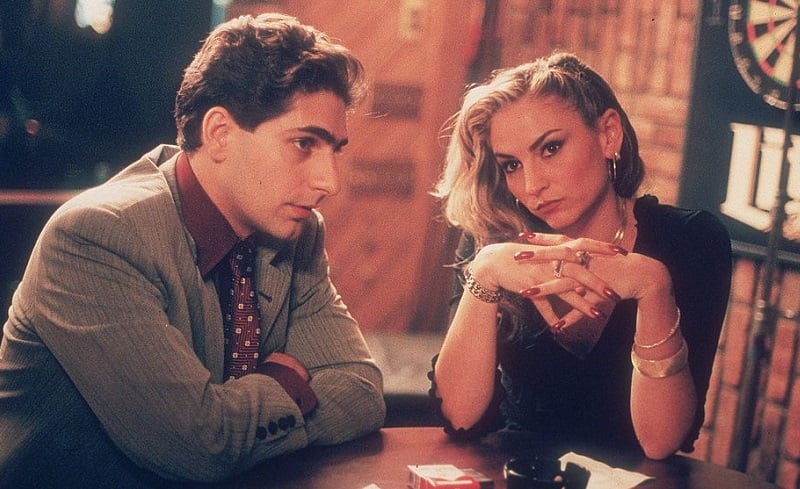 In any murder investigation, prosecutors have to produce a body, and no one saw Adriana's in "Long Term Parking" (Season Five, Episode 12). After Silvio drags her out of the car and she crawls into the woods, the camera moves away from her.
According to Tim Van Patten (the episode's director), that wasn't by accident. "The gun cracks and you never see her again," he told Vanity Fair in 2012. "That was a decision we made: It was to not see her die on-camera."
Terence Winter, that episode's writer (who also created Boardwalk Empire), had penned some of the show's goriest scenes, struggled to put the death of Adriana on paper. "For some reason, I didn't want to see her get shot," he said.
But that choice made fans wonder if they wouldn't see her — in witness protection, or maybe living a new life — sometime later on The Sopranos. Winter wasn't entertaining any of the speculation about her being alive. "She's dead, definitely," he said.
The 'Sopranos' cast and crew didn't want Adriana to go, either.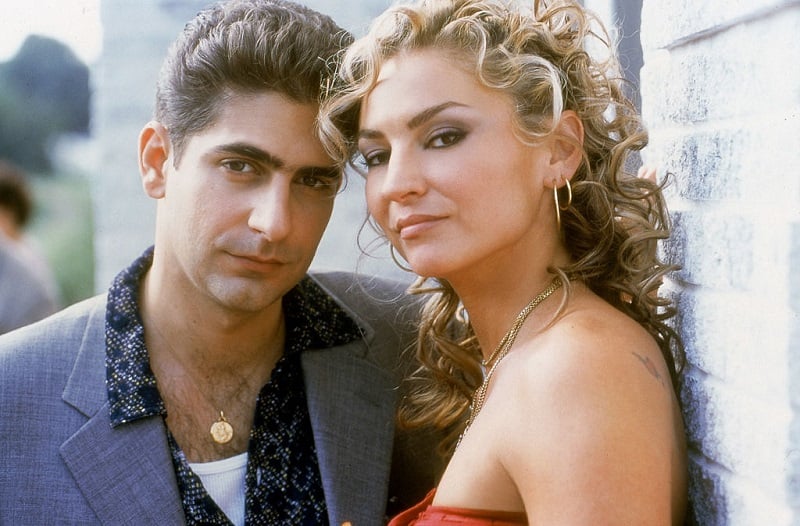 You can say it was wishful thinking on the part of fans to believe Adriana made it out alive. After all, she was a known informant and Silvio (nice as he was) would never let her get away with it. So she had to die out there in the woods.
But that doesn't mean it was easy for the cast and crew. They definitely shared fans' love for Adrian (and de Matteo). Winter said he spent close to two weeks staring at blank pages, unable to write a word. "We all loved Drea," he told Vanity Fair. "But it was a gangster show." Her time had come.
Van Zandt, who had to manhandle her before she gets shot off-screen, also had a rough time doing his scenes. De Matteo encouraged him to make it real, and it took a lot out of him. "You better win the damn Emmy," he recalled telling de Matteo.
When they handed out Emmys in September 2004, Van Zandt and the rest of the crew got their wish. De Matteo won the award for Outstanding Supporting Actress in a Drama Series.
Also see: 'The Sopranos': Why We Never Saw the Russian From 'Pine Barrens' Again