Why Mark Hamill Said Carrie Fisher Was 'Too Much' for Him
Mark Hamill and Carrie Fisher became best friends on the set of 'Star Wars.' And Hamill says that Fisher was 'too much' for him. Find out why.
Carrie Fisher and Mark Hamill shared a beautiful friendship after starring in Star Wars together. The two had a sibling-like relationship until the day that Fisher tragically died.
But despite the platonic nature of their relationship, there was a point where Hamill admits they were attracted to each other.
And Hamill said that if he had a relationship with her, she would be "too much" for him. Keep reading to find out why.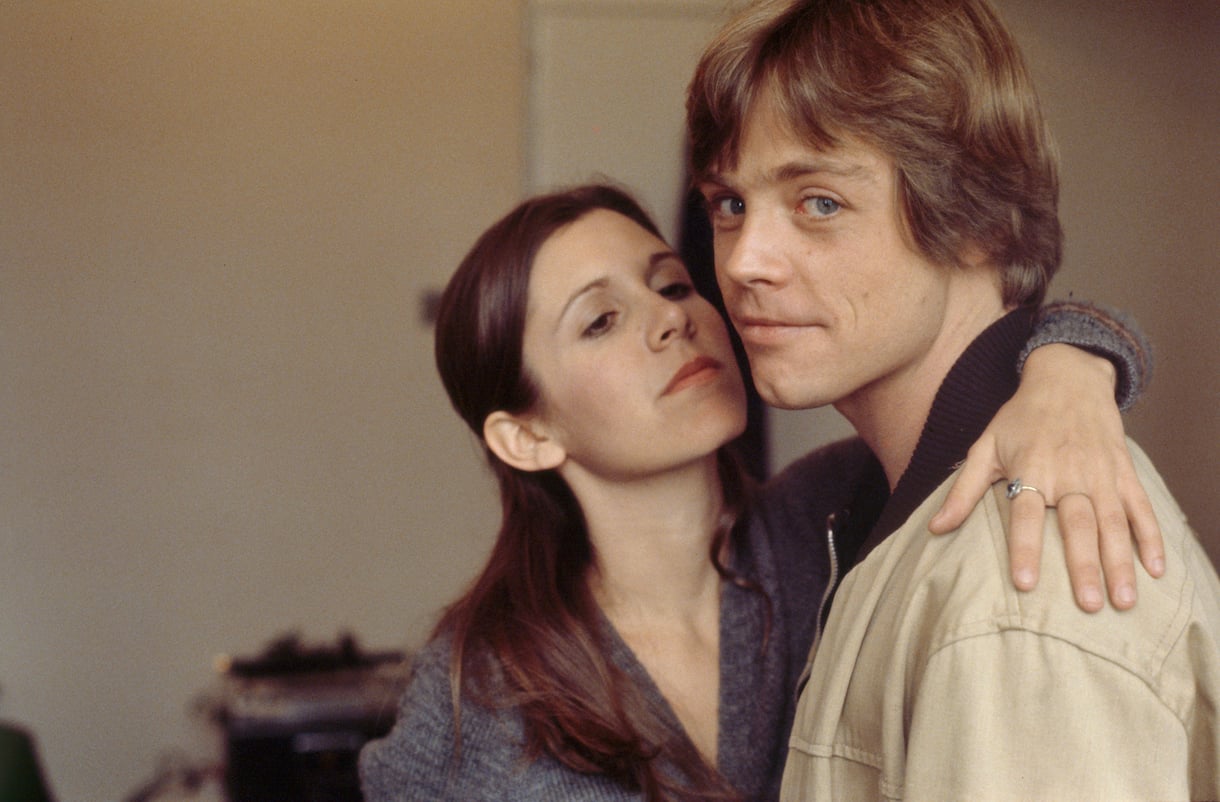 Mark Hamill says he and Carrie Fisher were 'attracted' to each other
According to Hamill in an interview with The Guardian, he and Fisher were at one point "attracted" to each other. 
"Carrie and I were attracted to one another, but I knew from previous jobs that it would have been a bad idea [to get involved with someone on set]," Hamill said.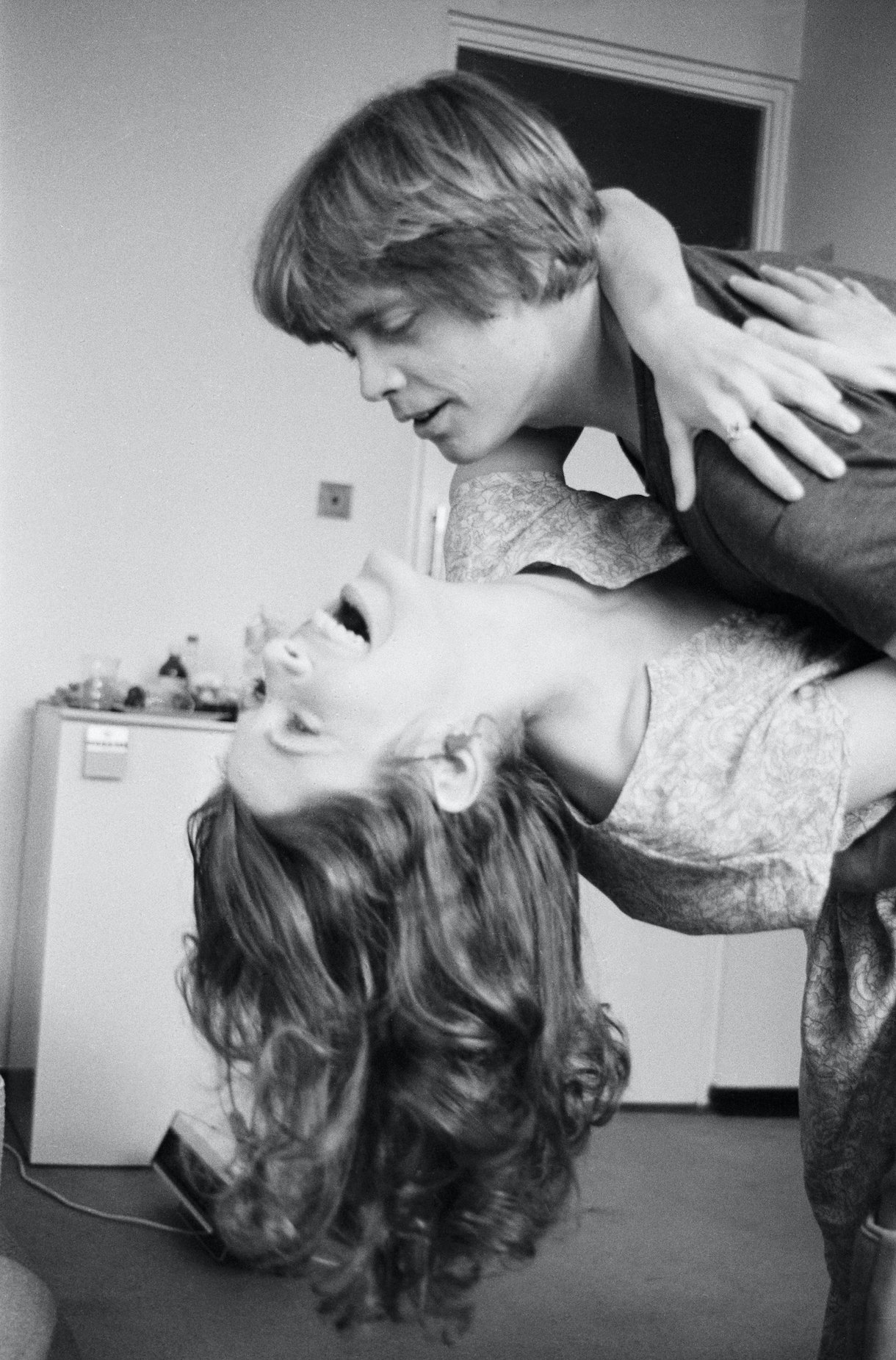 Yet even though Hamill knew it wouldn't be a good idea to get involved with a co-star, they did have a makeout session at one point to get their feelings "out of their system." 
"But Carrie and I found pretexts," Hamill spills. "I remember one time we were talking about kissing techniques. I said: 'Well, I think I'm a fairly good kisser, and I like to let the women come to me rather than be aggressive.' And she said: 'What do you mean?' Well, next thing you know, we're making out like teenagers!"
Mark Hamill said Carrie Fisher was 'too much' for him 'in every regard'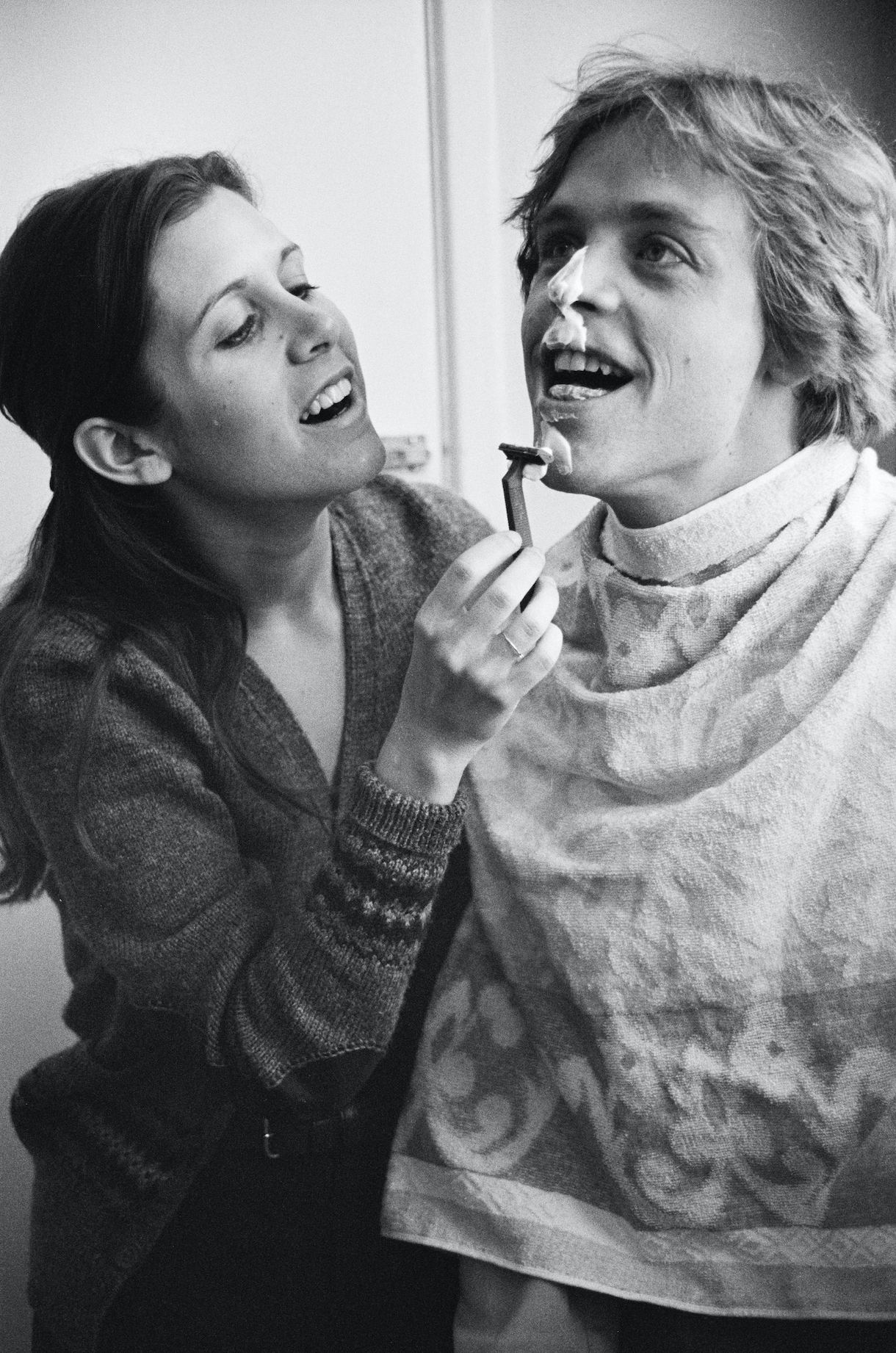 After Fisher's death, Hamill praised his co-star and dear friend by saying that she was "too much" for him. 
"She could make you feel like the most important person in the world," he said. "I mean, if I'd had a relationship with her, it would have been like a full-time activity because she was too much for me in every regard: she was too creative, she was too smart. She was just the best."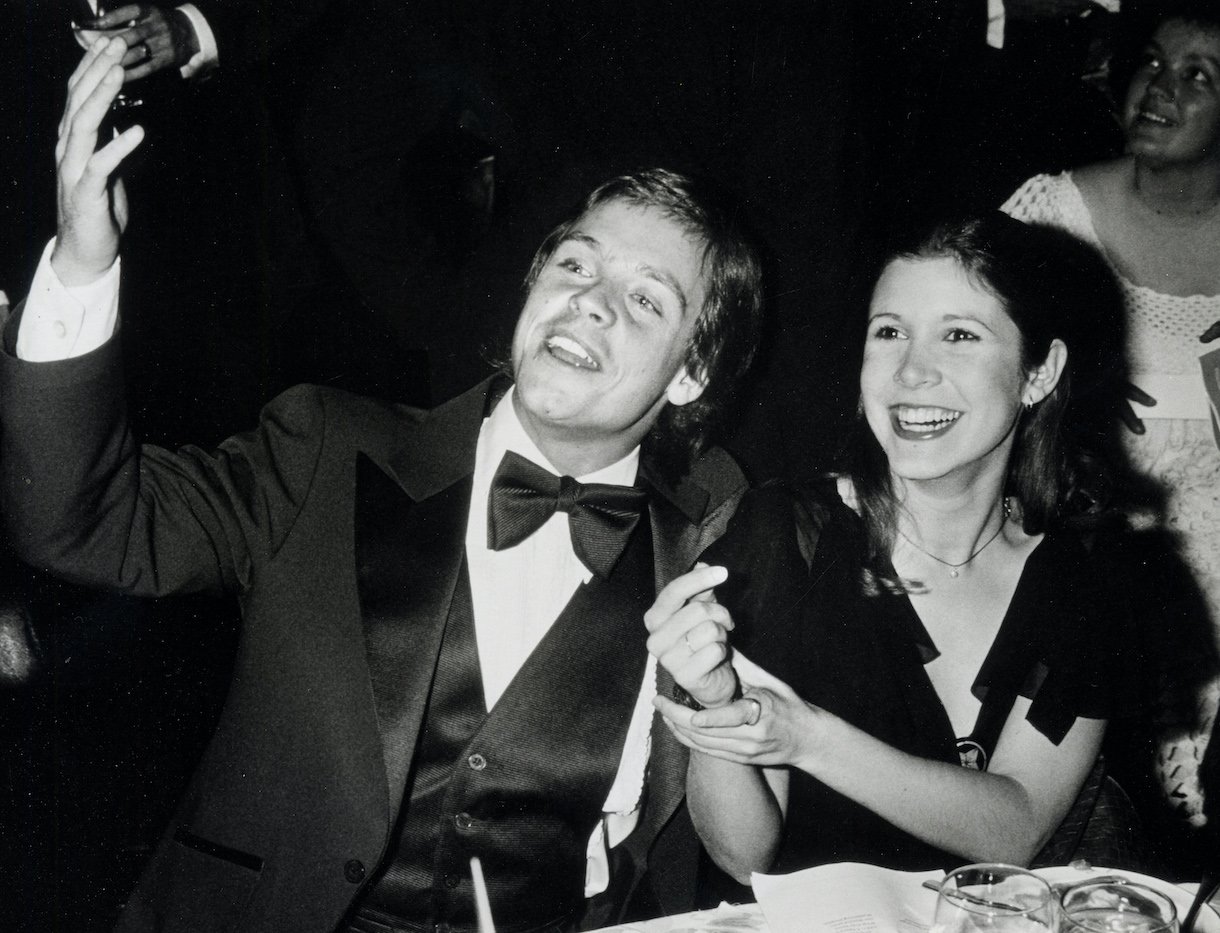 And while they never shared a romantic relationship, Fisher did have an affair with Harrison Ford behind the scenes. 
When asked if Hamill knew about Ford and Fisher's affair, he claimed that he had "no idea." 
"Marcia [Lucas, Star Wars' editor and George Lucas's then wife] told me after we finished filming," he told The Guardian. "I'm glad I didn't know before, as it probably really would have affected me. By the time I found out, I just thought it was hilarious. But you know men – even if we don't want to have a relationship, it's just in our nature to jockey for affection," he says.
Mark Hamill and Carrie Fisher loved to pull pranks on each other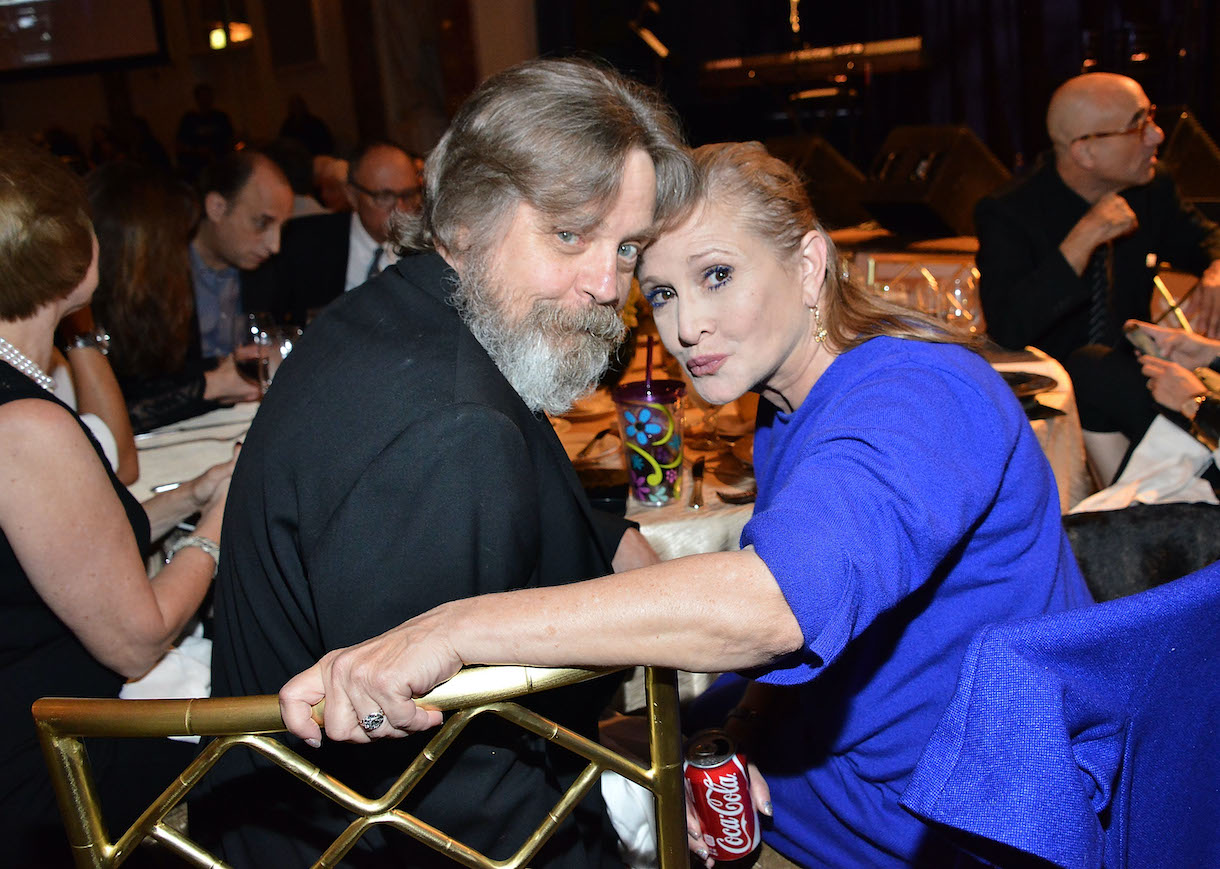 Before Fisher died, she and Hamill would have Twitter wars, where they would battle each other to see who could get the most followers first. According to ABC News, Hamill would tweet about leaking exclusive Star Wars footage to get more followers. 
"I felt bad. I was really gaining," Hamill said, speaking of the number of followers he was getting. So in an effort to even out their score, he said, "I sent her an email, and I said, 'Hey Carrie want to explode the internet?'… We had never seen our wax figures at Madame Tussauds."
He planned on going with Fisher to snap pictures with their wax figures, but Fisher never responded to his email request. 
"Three of four days later, there she is at Madame Tussauds posing with my figure, posing with her figure, I went, 'What!?' I was livid," he said.
He continues, saying, "I went to the studio the next day [and went right to her trailer]. I said, 'Carrie, what did you do!? It was like … you threw the party, and you didn't invite me!'"
"I loved her so much," Hamill adds. "She made everything fun."