Why Mark Wahlberg Had His Tattoos Removed and the Advice He Gave Post Malone
Superstar Mark Wahlberg is currently promoting his upcoming film Spenser Confidential, which is set to be released later this week. Stopping by to chat with James Corden on The Late Late Show about his new movie, Wahlberg shared some of his personal history when it comes to tattoos as well as the guidance he offered to one of his co-stars.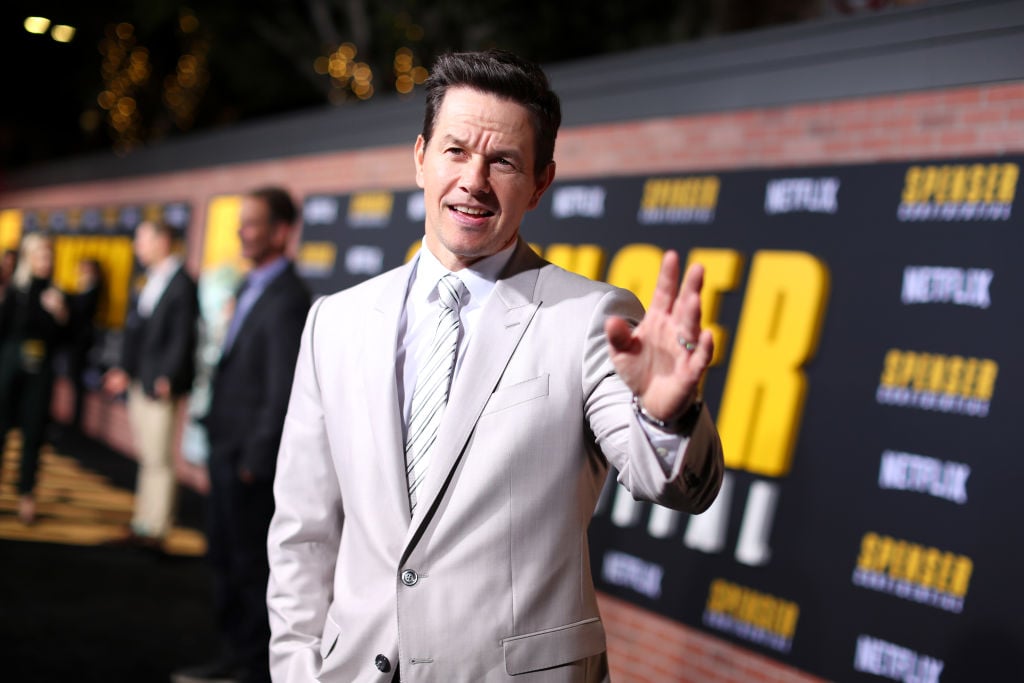 Wahlberg's ink history
The Lone Survivor star revealed to Corden and viewers that he used to have several tattoos covering his entire body. "I had, like, eight or nine," Wahlberg said. "They went all the way around my neck, my stomach, my arms, my back, my leg."
When the Late Late Show host asked why he had the tattoos removed, Wahlberg credited the act as a sign of growth. "Maturity. Sensibility," the actor said.  
Wahlberg shared that he wanted to get his tattoos removed before his 2010 film The Fighter and was told by his dermatologist that the process of removing them should be completed over five to seven visits within a five to seven year span, meaning a treatment of just once a year. But Wahlberg chose to accelerate the plan and had several tattoos removed in less than seven months, according to Insider.
The Academy Award-nominated actor commented that the removal was "1000%" more painful than getting the tattoos, and compared the process to "hot bacon grease getting flicked on you over and over again."
Why Post opts for face ink
Known for his offbeat style and hit songs, hip-hop star Post Malone makes his acting debut alongside Wahlberg in Spenser Confidential. "He killed it," Wahlberg said of Malone's performance, as reported by Variety. "I wanted to cast him in the movie, [director Peter Berg] wasn't really sure just because he never really saw him act and we didn't have time to audition him. But, not only did I convince Pete to hire him, I also convinced him to give [Malone] two parts and combine them."
The music artist, whose real name is Austin Richard Post, is known to accessorize his face with various tattoos. Malone recently shared that the ink often masks a lack of confidence.
"It does maybe come from a place of insecurity," Malone said in a recent interview with GQ Style, "to where I don't like how I look, so I'm going to put something cool on there so I can look at myself and say, 'You look cool, kid,' and have a modicum of self-confidence, when it comes to my appearance."
Wahlberg's advice
During his visit with Corden, Wahlberg revealed that he has warned Malone about the repercussions of getting tattoos. Yet the Go Flex singer decided to increase his collection.
"You know what, he's now since added more to his face," Wahlberg told Corden. "And I'm like: 'It's not the same sitting down and having a couple beers, you can fall asleep, you wake up and all of a sudden it's one and done. It took me five years to get all of the tattoos removed. And it's dreadfully painful…' So I told Posty it's going to be a lot of Bud Lights trying to get those things off of you."
Despite his advice that came from experience, Wahlberg didn't convince Malone to avoid the ink. "'No, no, no, they all have meaning, I'm going to keep them forever,'" Wahlberg said Malone responded. "But then you realize: 'I'm pushing 40, I got to do something about this.'"
Spenser Confidential hits theaters on March 6.