Why Martin Scorsese Doesn't Want You to Watch 'The Irishman' on an iPhone
The long runtime of Martin Scorsese's Netflix film, The Irishman, has been the talk of Twitter for the last few days. And while people are debating whether or not to split up the film as a limited series, Scorsese is talking about why you shouldn't watch the movie on your phone.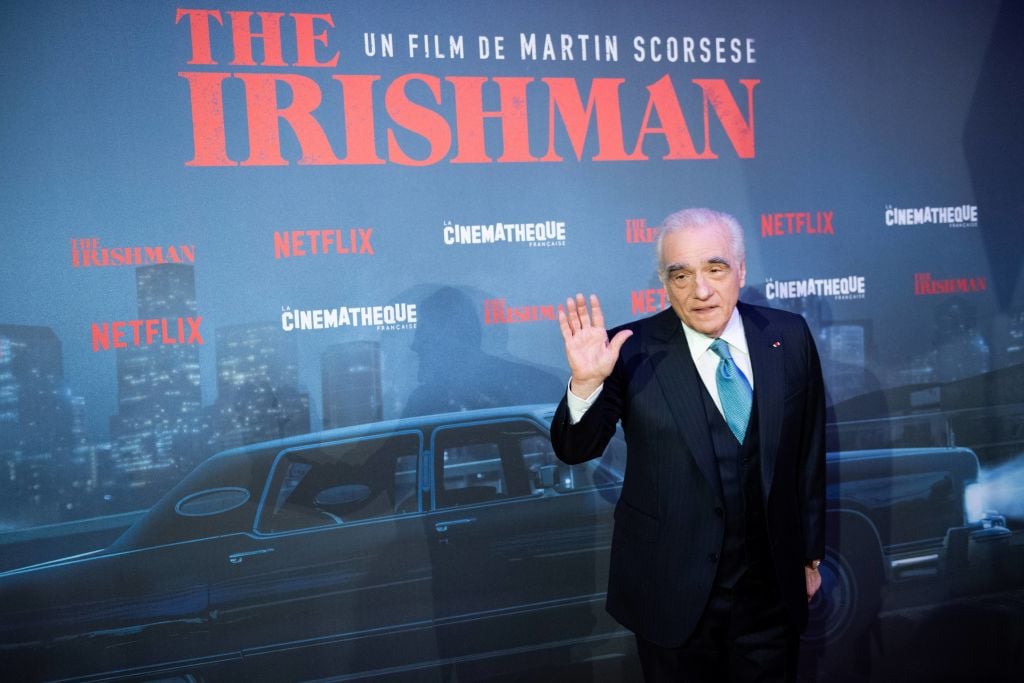 Martin Scorsese talks about watching his film on an iPhone
On film critic Peter Travers' podcast, Scorsese responded to Twitter discourse about people watching The Irishman on an iPhone. Scorsese said, "I would suggest — if you ever want to see one of my pictures, or most films — please, please don't look at it on a phone, please. An iPad, a big iPad, maybe."
The filmmaker's comments come as different ways to watch the film were a running gag on Twitter. "Really enjoyed watching the first forty-five minutes of The Irishman on my cracked screen iPhone on an airplane before I fell asleep, the way Martin Scorsese intended. Cinema!" joked someone on Twitter.
"Watching The Irishman on my iPhone 11 pro is the blade runner future we all dreamed of," said another.

Why Scorsese says the film can hold attention despite being long
Over the Thanksgiving holiday weekend, someone made a guide on how to watch The Irishman as a four-episode limited series. Despite, the fact that some people can split the movie up well, Scorsese says the film can hold your attention and work with its length.
"It was an interesting narrative structure, and it got me involved each time," he said on Travers' podcast. In a funny way, I think I made it to cover all the bases in terms of how you could watch this picture. Ideally, I'd like you to go to a theater, look at it on a big screen from beginning to end. And I know, it's long — you gotta get up, you gotta go to the bathroom, that sort of thing, I get it — but also at home, I think if you can make a night of it, or an afternoon thereof, and know that you're not gonna answer the phone or you're not gonna get up too much, it might work," he said.

The filmmaker isn't going to make a movie strictly for mobile viewing
If you're hoping that Scorsese will make a film just for phones, don't bet on it. When asked about it on Travers' podcast, he said, "I don't know how to do it. I wish I could, I don't know how. No, I don't get it."
The Irishman is currently streaming on Netflix now. According to Netflix's official description, the film, which stars Robert De Niro, Al Pacino, Joe Pesci, Harvey Keitel, Ray Romano, Bobby Cannavale, and Anna Paquin, tells the story of "organized crime in post-war America told through the eyes of World War II veteran Frank Sheeran, a hustler and hitman who worked alongside some of the most notorious figures of the 20th century."