Why Marvel Fans Still Think This Hero Will Appear in 'WandaVision'
Disney+ has a hit on its hands with The Mandalorian, and subscribers are eagerly waiting for the platform to start dropping its new Marvel content. After launching in November, the company is learning to keep up with customer demand even in the midst of rotating some titles out of its library. To keep people happy and the momentum going, Disney+ moved up the release date of Marvel's WandaVision, the superhero series that pairs the Scarlet Witch (Wanda) with her partner Vision.
It's now slated to be released in 2020, bumped from its originally scheduled drop in 2021. Since there's not a definitive date set yet, that leaves the window open for rumors and theories about the who and what of the show. There is one rumor that's been given new life, and it has to do with another Marvel hero.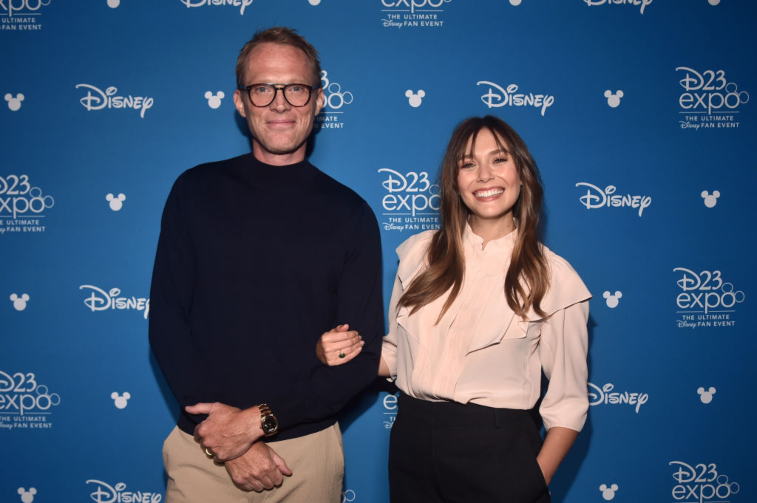 Fans believe 'WandaVision' will bring back one character
We already know that Elizabeth Olsen will reprise her role as Wanda Maximoff/Scarlet Witch as will Paul Bettany as Vision. Given that it's been revealed the events of WandaVision take place after Avengers: Endgame, there are multiple possibilities for dead heroes—and villains—to come back. We see that with Vision.
But who else is it that fans believe will be resurrected? That would be Scarlet Witch's twin brother, Quicksilver. This rumor was shot down some time ago but has been bubbling back up thanks to a leaked audition tape featuring a child actor trying out for the role of one of Wanda and Vision's twins. During the reading, it's mentioned that the kids' uncle is asleep on the couch.
Now that doesn't necessarily mean it's a blood relative, but fans want to roll with the idea that Quicksilver will indeed play a part in the Disney+ series. Here's a clip from The Cosmic Wonder; listen carefully.
Why this setup could actually work for Marvel
Quicksilver and Scarlet Witch are woven throughout Marvel canon, both as part of Magneto's Brotherhood (and considered his children) in X-Men and then with the Avengers. The siblings are very close, and in one of the comic's storylines, Quicksilver is the one who calmed his sister down after a rage session and urged her to create a reality where all wishes and desires are fulfilled.
That story also intersected with Doctor Strange, and Marvel confirmed that Disney+'s WandaVision will tie in with the new Doctor Strange in the Multiverse of Madness film. Marvel could find a way to link the Quicksilver-Scarlet Witch relationship in the TV series to the new movie.
As SyFy Wire points out, Elizabeth Olsen stated that WandaVision will glean from various comic books so multiple storylines could be at play, including interactions between Uncle Quicksilver, Vision, and Wanda and Vision's children, Thomas and William (a.k.a Wiccan and Speed). How does this occur? It's the result of Wanda manufacturing a reality to bring everyone together whom she's lost—including her children.
Many fans believe that the first season of the series will pull from House of M, a comic story where Scarlet Witch altered reality and powered people ruled. In it, Quicksilver died, but she brought him back to life. There's a lot of material to source where Quicksilver is present, including the siblings' investigation into their origin.
What's known about 'WandaVision' so far
As mentioned, some part of the plot will touch on Scarlet Witch's ability to create and manipulate realities, and promo photos from Marvel confirm that. The first season of WandaVision will consist of six episodes and feature other characters such as Monica Rambeau, Darcy Lewis, and Jimmy Woo.   
During an interview with Variety last April, Olsen said that the show will take place in the 1950s, and her character and Vision will be living in the suburbs. Fans won't just be treated to drama and action, but also comedy. WandaVision is set to arrive on Disney+ sometime this year.