Why Marvel Star Chris Hemsworth Is Fascinated by Hulk Hogan and the Wrestling World
In the wrestling world, Hulk Hogan is a living icon. Not only is Hogan a popular wrestling star, but he also is one of the few wrestlers who became a celebrity outside of the wrestling world. This is a notable feat for a lot of reasons, the biggest of which is that the wrestling world is so weird that it's difficult for a wrestler to escape its weirdness. Regardless, Hogan escaped from wrestling and now, Thor star Chris Hemsworth is set to star as Hogan in a biopic. Here's why he thinks that it will be a fascinating look inside Hogan's life and the wrestling world in general.
Who is Chris Hemsworth?
Hemsworth is probably best-known for playing Thor in the Marvel movies, but he's had other roles outside of Marvel. For example, his first role in a Hollywood movie was actually in the Star Trek reboot movie. Then, he was cast as Thor, and his popularity blew up. 
One of his best movies outside of Marvel is Rush, which is a movie about the racing rivalry between Niki Lauda and James Hunt. On top of that, he's acted in plenty of war movies, such as the Red Dawn reboot, 12 Strong, and, more recently, Extraction. Along the way, the Australian actor likes to dip his toes into different genres, such as in Bad Times at the El Royale, where he plays the role of an evil cult leader.
What Chris Hemsworth said about the Hulk Hogan biopic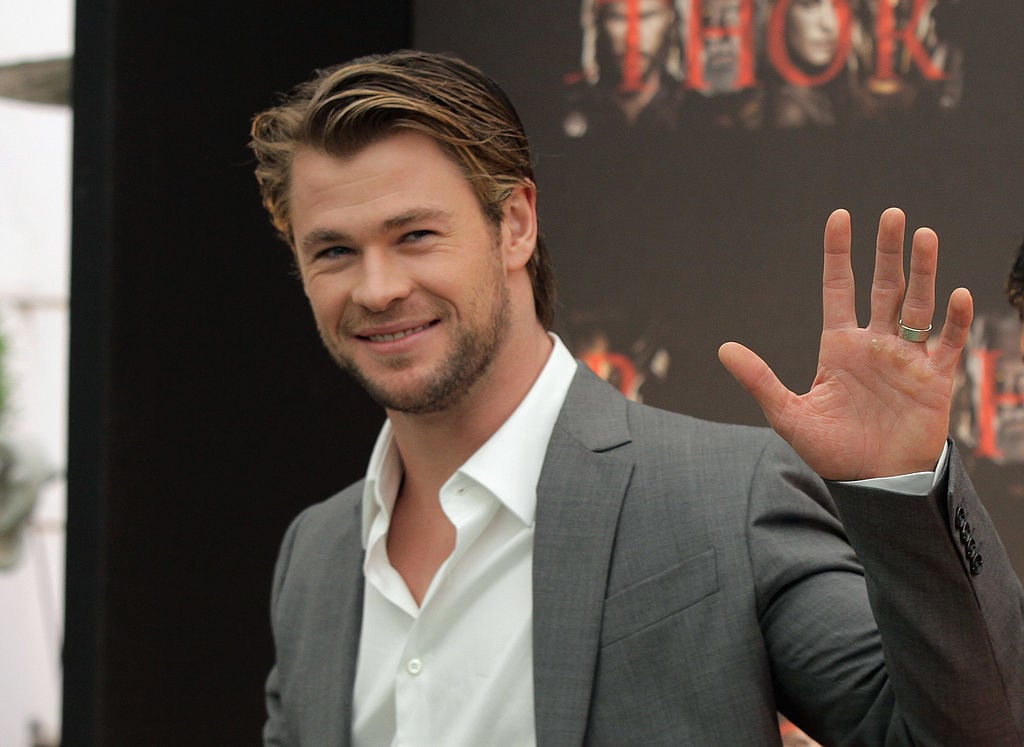 Due to the Coronavirus pandemic, he's not shooting this movie anytime soon, but the writers and director are still working on it. As a result, he has to keep things hush-hush for now.
But, in a recent interview, according to People, he did divulge some interesting tidbits of information about the movie.
Regarding Hogan and the wrestling world, Hemsworth said: "I'm just fascinated by that world, and I think they're pretty keen to show a side of the world that people haven't seen before."
Todd Phillips, who directed 'Joker', will be directing this biopic, according to People. Additionally, the movie won't focus on Hogan's later struggles, but rather, his early life and his early career in wrestling. 
While this isn't a lot to go on, it is enough to get a picture of what kind of movie Hemsworth and Phillips are making. Plus, as People reported, Hogan will serve as a consultant and as an executive producer on the movie, so that should give it a more authentic feel.
A look at Hulk Hogan's early life and career
Hogan nowadays is a more controversial figure, but in his youth, he was just a struggling wrestler who didn't have a good gimmick yet. Professional wrestling is all about having a gimmick or a unique personality and it took a while for him to create the character of Hulk Hogan.
That struggle of coming up in the wrestling world, especially the wrestling world of the 70s, is a unique one that this biopic will try to show off authentically. As Phillips showed in Joker, he can make a serious film about a guy like The Joker becoming himself. That's likely what this biopic will try to do, too.
For example, before Hogan created Hulkamania, Hogan wrestled in Japan for New Japan Pro-Wrestling. This era of Hogan's career is less known to some American fans, but it was an interesting time for Hogan and for professional wrestling in general.
That said, given how little we know about this movie, the director and writer have a lot of options. Hogan simply had a long life and career that could ultimately be used for a movie.