Why Matt Damon's Mullet in 'The Last Duel' Actually Makes Sense
Matt Damon and Ben Affleck's The Last Duel will be coming to theaters on October 15, 2021. It is a film that will reunite these two friends, but there is something else gaining attention that has nothing to do with friendship. Fans are instead taking note of the duos' very interesting hairstyles. Affleck stands out for uniqueness, but Damon is the one drawing most of the attention.
What you may not realize, though, is that there is a very simple and good explanation for why Damon is getting into character by rocking his mullet.
Matt Damon's 'The Last Duel' Coming 2021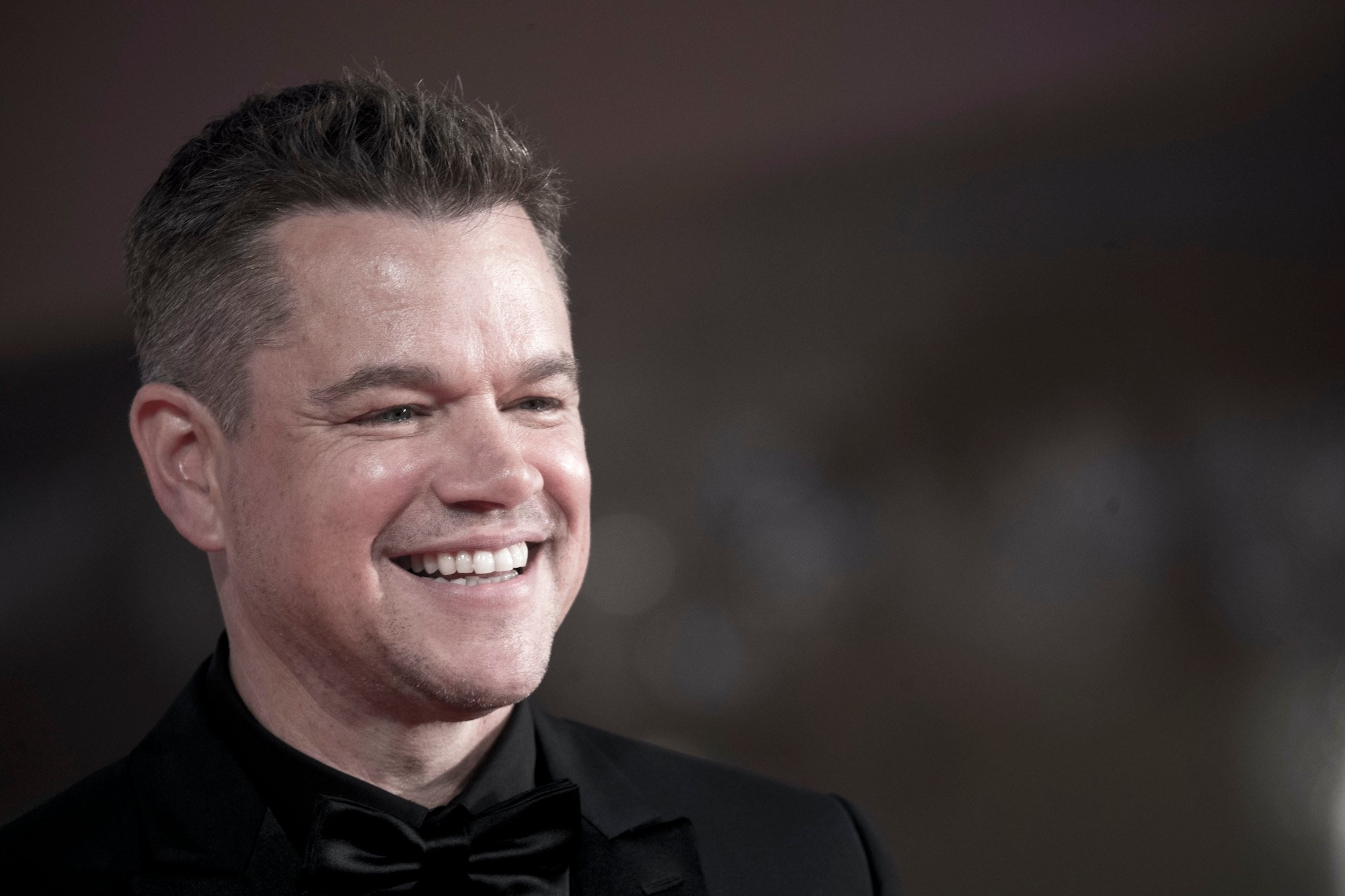 This movie is a historical drama, set in 14th century France. It is based on a book titled The Last Duel: A True Story of Trial by Combat in Medieval France. It was written by Eric Jager and supposedly was based on the last legally sanctioned duel in France's history.
Marguerite de Carrouges (played by Jodie Comer), is a wife to Jean de Carrouges (Damon). While at home, Marguerite is attacked by her husband's best friend, Jacques Le Gris (Adam Driver). However, no one believes her accusation. King Charles VI (Ben Affleck) says that they have to work it out and Jean challenges his friend to a duel. The catch is, if Jean loses the duel, Marguerite will be sentenced to death by burning.
Other stars include Marton Csokas (Crespin), Harriet Walter (Nicole de Buchard), Clare Dunne (Celia), and many others.
But, why do they have such oddly styled hair?
For a movie that is empowering to women or as Affleck has called it, a "feminist movie", it is funny that we focus so much on hair. However, many people want to know why do Affleck and Damon have such strange hair?
Indeed, Damon's hair in a mullet style certainly can capture the attention of audiences and fans. However, Entertainment Weekly and Damon are more than happy to explain.
"My character went to war constantly," reflects Damon. "He wanted to fight. And Ridley liked the idea of the mullet as if I just took a knife and cut the sides of my hair just so I could get my helmet on. That's all I cared about."
When you look at it that way, it makes sense, even if it is a style that takes us a little by surprise considering how great their hair typically looks.
To further astonish the fans, Affleck is virtually unrecognizable with his blond hair. In fact, some people say that the two friends look eerily similar in their first screenwriting collaboration since 1997 and the movie Good Will Hunting.
Damon is no stranger to unique hairstyles for films
A lot of actors and actresses may make changes in their physical appearance to ensure that they look the part of whatever movie they are about to start filming. Damon has done the same throughout his extensive career. However, it is his hair that we take the most notice of when he steps on the big screen in whatever new movie he has coming out, as shown by Boston.com.
For instance, we can all remember the cute little bowl-style hairdo that Damon wore for Good Will Hunting, which was the first time screenwriting with Affleck. However, this wasn't the only time he dressed for the part using his hair. In The Talented Mr. Ripley, it was a side part that was slicked down and always perfect. He sported some sideburns for Confessions of a Dangerous Mind.
Other more extreme looks include when he went platinum blond for Invictus, shaved for EuroTrip, and even a ponytail for the movie The Great Wall. Thankfully, although it definitely stands out, the ponytail was not real. He had 700 hair extensions that were flown from Beijing to China where he was filming.