Why MCU Fans Are Skeptical About Daniel Radcliffe Playing Wolverine
Though nothing truly tragic was born out of the incident, he certainly received some ribbing from fans that were not into the idea of him playing the role.
Joking around during interviews and appearances can help celebrities gain some likability points with fans, but sometimes jokes backfire. Daniel Radcliffe, of Harry Potter fame, found this out recently after joking about playing the role of Wolverine in upcoming Marvel films.
Though nothing truly tragic was born out of the incident, he certainly received some ribbing from fans that were not into the idea of him playing the iconic role.
What did Daniel Radcliffe say about playing Wolverine?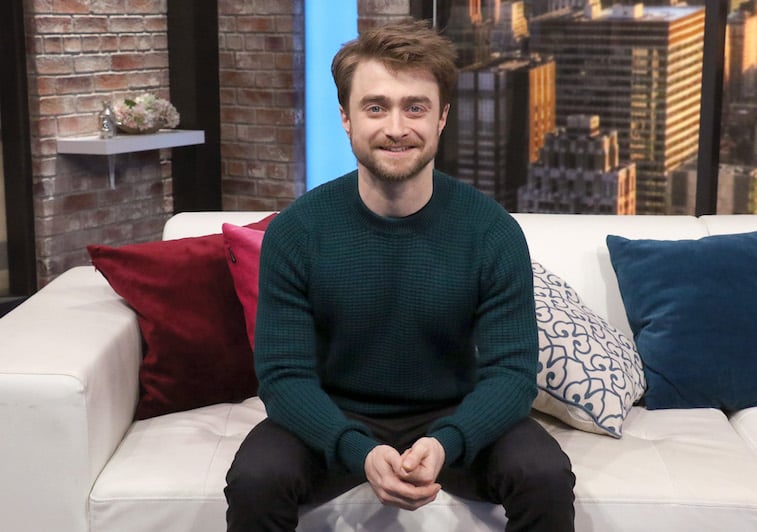 In February of last year, Redcliffe participated in a segment for Wired called Google Q&A. One question posed was, "Is Daniel Radcliffe the new Wolverine?"
His response: "There's going to be a new Wolverine movie in which it starts off with Hugh Jackman being put into a hot wash, and then when he comes out, it's me. So, yes. I'm very happy to announce that here."
What was meant as an obviously self-deprecating joke took off as a full-blown casting rumor, much to Radcliffe's surprise. In an interview the following September for his new film, Guns Akimbo, with ET Canada, a question was posed with the premise that he "turned down" the role of Wolverine.
Radcliffe interrupted the question to clear up the confusion: "I didn't say no to Wolverine," he said, later adding, "I've never been offered that enough to turn it down."
He explained that it had been a joke and that "the internet took it and ran with it."
Fans wonder if Daniel Radcliffe could pull off the role of Wolverine
Radcliffe, at just 5'5″, the same height as Harry Potter costar Emma Watson, clearly isn't the biggest actor in the world, in size or in fame. This fact was the entire premise of the original joke. Still, some fans aren't bothered by his height and think with a little bulking up, he could certainly play the role.
One Twitter user commented: "I think the only reason I'd give [a] shit about Radcliffe as Wolverine would be he needs to put on a more bulk (IMO…and honestly not that hard), but yeah I could see it."
Users on Reddit were less keen on the choice, with one comment stating, "I've seen him in some stuff post-HP and he's engaging in his own right. But personally I don't see him as Wolverine. Even if he bulked up as much as he can, I don't think he would have the kind of physical presence I think the next W should have."
Other comments made mention of his "boyish looks" and his soft and expressive eyes as reasons the actor could never pull it off. Some even doubted his acting chops, at least when it comes to being able to channel the character's notorious quick-trigger rage.
Could Daniel Radcliffe one day play a Marvel superhero?
The internet rumor mill had also speculated that Radcliffe was being looked at to play Moon Knight in future MCU projects, a rumor that may have more credence to it than him playing Wolverine, but is still yet unconfirmed. Fans seem a little more receptive to him in that role, but would Radcliffe be a good fit for any other character?
In his ET interview, he finally answered the question he had initially interrupted: What superhero would he like to play? Radcliffe said Spider-Man is the character he's "rightest for" but thinks there don't need to be any more versions of that and didn't offer up other ideas.
Radcliffe seems to be consistent in the view that new versions of completed films aren't his thing. When a few colleagues on set also believed the Wolverine rumor and congratulated him, he reportedly told them how it was a joke and added: "Most of the films that I love I don't think I would want to see remade. And I certainly don't think that I would want to be in the remakes of them."
Hopefully no one tries to remake Harry Potter anytime soon, but as for the Marvel films, there's no telling what reenvisioned characters will pop up next.