Why MCU's Chris Hemsworth Almost Quit Acting After 'Star Trek'
Actor Chris Hemsworth has firmly established himself as a top member of the Marvel Cinematic Universe. Embodying the role of Thor since 2011, Hemsworth's portrayal of the superhero has solidified his celebrity status as one of Hollywood's hottest stars.
Yet there was a time when Hemsworth almost walked away from showbiz when he faced a lack of offers after initially making a big splash on the silver screen.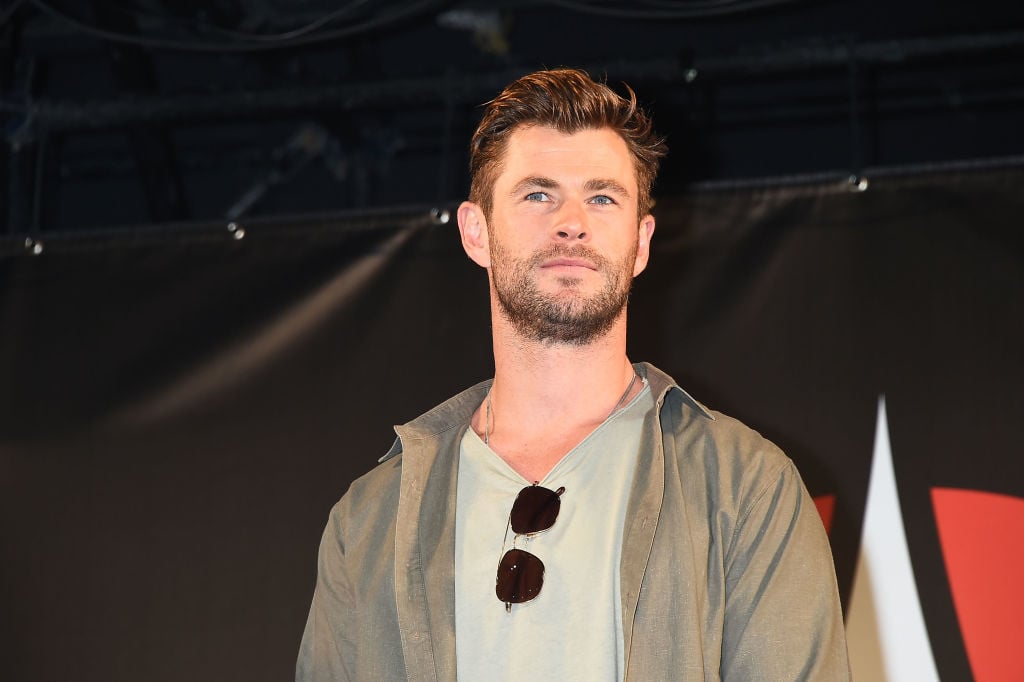 Chris Hemsworth learned important life lessons from his parents
Hemsworth has often attributed his success to his upbringing and the closeness of his family. As the middle of three boys (brothers Luke and Liam are also actors), Hemsworth has frequently praised the support and dedication of his parents and the morals they instilled in their kids.
"Dad worked in child protection. That alone is a selfless line of work and says so much about someone's character," he told Men's Health in January 2019. "He always had a strong sense of right and wrong and standing up for the most vulnerable among us, being children."
Now a family man himself with wife Elsa Pataky and three children, the Marvel actor sees the importance of remaining active with his youngsters.
"As kids, we were always hugely athletic, so we were always outdoors doing things, taking a football out and riding motorbikes and surfing together and playing water polo," Hemsworth said. "Something I'm very aware of is wanting to have kids young and just being able to be athletic and being able to keep up with them."
Hemsworth faced silence after 'Star Trek'
The Avengers star created buzz with his role as George Kirk in the 2009 blockbuster Star Trek. Yet after the film's success, Hemsworth revealed he didn't get any other acting offers for a long time. Tempted to move on from acting, he was motivated to stay the course by wanting to provide for his family.
"I was about to quit. I always wanted to act, and one of the first things I wanted to do when I got any money was pay my parents' house off," he told Men's Health. "I'd asked Dad once when he thought he'd pay it off and he said, 'Honestly, probably never.' Most people are in that boat and I wanted to change that. So I was super active with auditions."
The Thor star had to summon his mental strength to keep going in the face of rejection. But he struggled with wanting to give up.
"In that eight-month period, I got more and more anxious, to the point where I couldn't harness that energy," Hemsworth shared. "I was trying to convince myself I wasn't nervous before auditions rather than grabbing hold of it and going, 'Use it, raise up your awareness here, sharpen your focus.'"
Hemsworth then chose to focus on goals outside of himself, eventually hitting pay dirt.
"Then my mentality changed, which came from being at a point where I was like, 'I'm going to go back to Australia,'" he said. "I had one more audition where I was like, 'Do this for his house. Think about reasons other than yourself.' That was for The Cabin in the Woods, and I got that job, and from there I got Red Dawn. And then I got Thor."
The 'Thor' actor has learned to stay true to himself
Now Hemsworth prioritizes staying true to himself on and off the screen. When asked how he has grown in the past decade, the MCU actor revealed he has a better sense of self.
"I've stopped trying to go, 'Who do I have to be? What personality do I have to shape in order to succeed?' And just going, 'Truly be yourself,'" he told Men's Health.
The Australian actor discovered his renewed mindset opened doors for his career and gave him greater contentment.
"That's when things started to change; that's when I felt happier," Hemsworth said. "I got a better response; my work got better. It's an interesting one, to have people who inspire you, your hero — if you try to mimic that, it's just not true to yourself. You can allow them to be an inspiration on step one, I guess. But the real work is, who am I?"
Hemsworth's monumental success and massive fan base are evidence the actor made the right decision to remain in show business.