Why Megan Fox Isn't Rushing to Introduce Her Sons to Machine Gun Kelly
Megan Fox and Machine Gun Kelly, aka Colson Baker, are reportedly dating, and things seem to be going pretty well. So far, the couple hasn't been afraid to pack on the PDA while out and about and appear to be moving toward a serious relationship.
But despite the pair becoming an official item, sources say that Fox isn't in a rush to introduce her three sons to Kelly and many people — parents or not — would agree with her reasoning.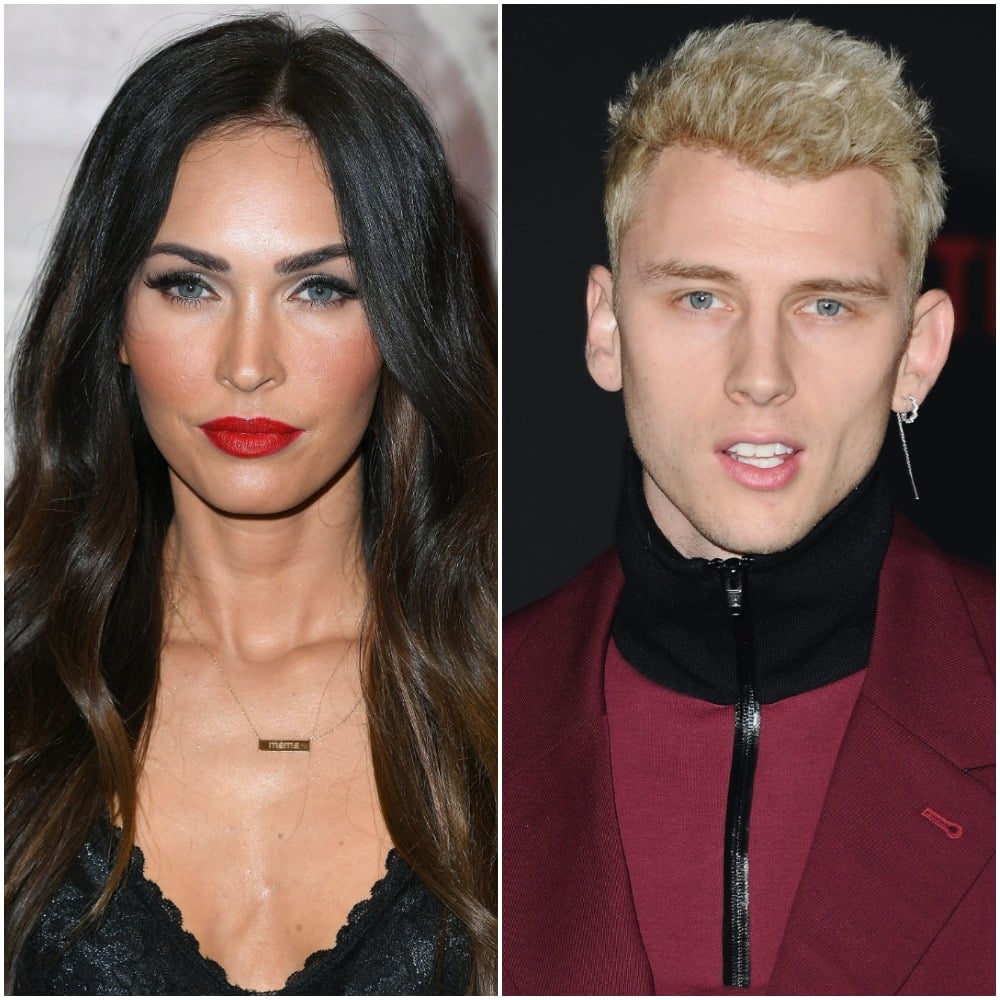 How long have Megan Fox and Machine Gun Kelly been dating?
Fox and Baker first sparked romance rumors in May 2020, after they were photographed driving around and picking up food together in California.
The pair met while filming their upcoming film Midnight in the Switchgrass and instantly clicked. At the time, Fox told her husband, Brian Austin Green, that she and the rapper were just friends.
However, days after Fox and Baker were seen together, Green confirmed that he and the actress had split after 10 years of marriage. The Beverly Hills, 90210 star addressed the photos of his wife and the rapper during his With Brian Austin Green podcast, saying that he felt her becoming distant when she and Baker began filming.
"Megan has continued working and she met this guy Colson on set on this film she's working on," Green explained. "I've never met him. He goes by Machine Gun Kelly. I've never met him, but Megan and I have talked about him and they're friends at this point. And from what she's expressed, he's just a really nice, genuine guy. And I trust her judgment. She's always had really good judgment."
After Fox appeared in Baker's music "My Bloody Valentine," many were convinced that the two were an official item.
RELATED: Megan Fox Seen With Machine Gun Kelly Amid Rumored Split From Husband Brian Green
But it wasn't until Baker tweeted, "life imitated art on that one," along with the lyrics, "I'm calling you my girlfriend, what the f*ck," that fans seemingly got confirmation that he and Fox were officially a couple.
Megan Fox has no desire to introduce her three sons to MGK, yet
It's been about a week since Baker called Fox his girlfriend, and so far, things seem to be going well in their new relationship.
Not only have they been packing on the PDA while out on the town, but Baker has also shared a few posts featuring Fox on his Instagram.
Since they appear to be getting pretty serious, it's only a matter of time before they meet each other's kids, right? Well, it turns out that the Transformers actress isn't in a rush to introduce her and Green's sons — Noah, 7, Bodhi, 6, and Journey, 3 — to the rapper and won't do so until she feels that the time is right.
RELATED: Brian Austin Green's Biggest Fear After His Split from Megan Fox
According to HollywoodLife, Fox is "super protective" of her and Green's three children. Though she appears to be exclusively dating Baker, both have agreed to wait until they're a little more serious about each other before meeting their children.
"MGK and Megan are respecting their kids' thoughts and their exes decisions on when to meet each other," an insider told the outlet. "The thing about them both is that they are having fun with each other without the kids….They want to establish what they can become and, if it gets serious enough to get kids involved, then those roads will be tackled."
The source adds that there "is no timetable" for when Machine Gun Kelly and Fox will meet each other's children. Both are just enjoying the other's company and will take that step once they feel comfortable enough.
"[Megan] would have to really trust somebody to bring them around or introduce anybody to her children. That's also a conversation she would have with Brian," the source continued. "Despite their split, she respects his opinion and wants to have a healthy co-parenting relationship on all levels."
We're guessing it'll be a while before we see MGK hanging out with Fox's three boys or the actress spending some girl time with the rapper's 12-year-old daughter.