Why Megan Thee Stallion Is Still in College Despite Being a Famous Rapper
The reason Megan Thee Stallion remains in college might actually make you emotional.
Megan Thee Stallion is one of the world's most exciting new acts, beloved by fans all around the country and abroad. She became widely known for her syrupy rhymes, one-of-a-kind style, and expert-level twerking abilities. But despite her fame and glory, the "Savage Remix" rapper remains in school. Ahead, we'll discuss the reason behind that and what Megan Thee Stallion intends to do with her degree after graduation.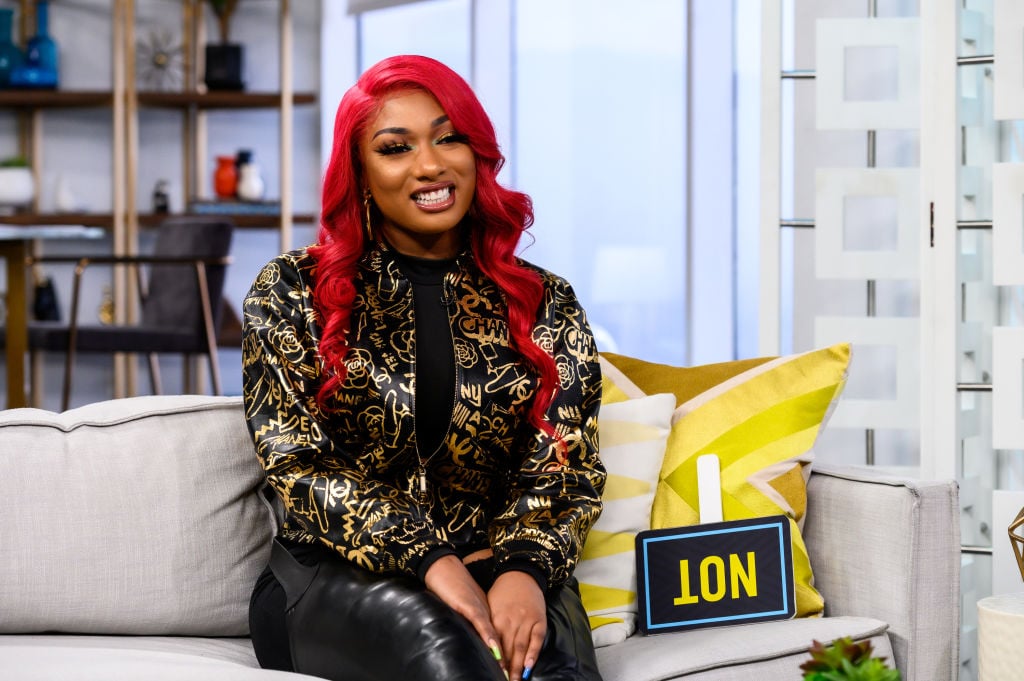 Megan Thee Stallion's educational background
Megan Thee Stallion started college in the early 2010s at Prairie View A&M University. While enrolled at the school, in 2013, she started uploading rap videos on social media and later went viral in a mostly-male rap cypher, per The Fader.
Megan Thee Stallion later left the university and transferred to Texas Southern University, where she is studying health administration. In 2019, she revealed she'd switched to online classes only since it better allows her to balance both school and music, and told The Breakfast Club that same year that she only has a couple of semesters left before obtaining her degree.
The reason Megan Thee Stallion is still in school
Megan Thee Stallion has said in interviews that she wants to see through a promise she made to her late mother and grandmother.
"I want to get my degree because I really want my mom to be proud," she previously told People of her mother, Holly Thomas, a former rapper who died of brain cancer in March 2019. "She saw me going to school before she passed."
"I want my big mama to be proud," she added of her grandmother, who died shortly after her mom. "She saw me going to school before she passed. My grandmother that's still alive used to be a teacher, so she's on my butt about finishing school. I'm doing it for me, but I'm also doing it for the women in my family who made me who I am today."
Megan Thee Stallion has plans for her degree, too
Post-graduation, Megan Thee Stallion wants to open assisted living facilities around her native Texas.
Explaining her goals in the aforementioned People interview, she said: "I really wanted to be an administrator over a hospital, but I knew I still wanted to be Megan Thee Stallion. I was like, 'What can I do?' I was like, 'You know what, I'm gonna open an assisted-living facility and use the money that I make from rapping to open it. Then I'm gonna let my classmates run it."
As she closes in on her degree, she often reminds fans of the value of education. On June 12, she shared a powerful message about it on Twitter that quickly went viral, earning nearly 300,000 likes.
"Although school is not for everyone, do not let people discourage you from pursuing a higher education, she wrote. "We need the upcoming generation with better mindsets to become our next lawyers, judges, doctors, etc. We need GOOD people with real morals and values in high places."
Indeed.
Read more: A Rapper Appeared to Hit On Megan Thee Stallion and Fans Are Not Here for This Potential Couple