Why Megan Thee Stallion Went Against Her Label to Release the 'Butter' Remix With BTS
On Aug. 27, BTS released a remix of their hit single "Butter" featuring Megan Thee Stallion. After the remix dropped, the original version of "Butter" climbed back to No. 1 on the Billboard Hot 100. Despite the success of the "Butter" remix, Megan Thee Stallion was originally blocked from releasing the song by her label. In an interview with the London Evening Standard, Megan Thee Stallion discussed her music and revealed why she was determined to collaborate with BTS.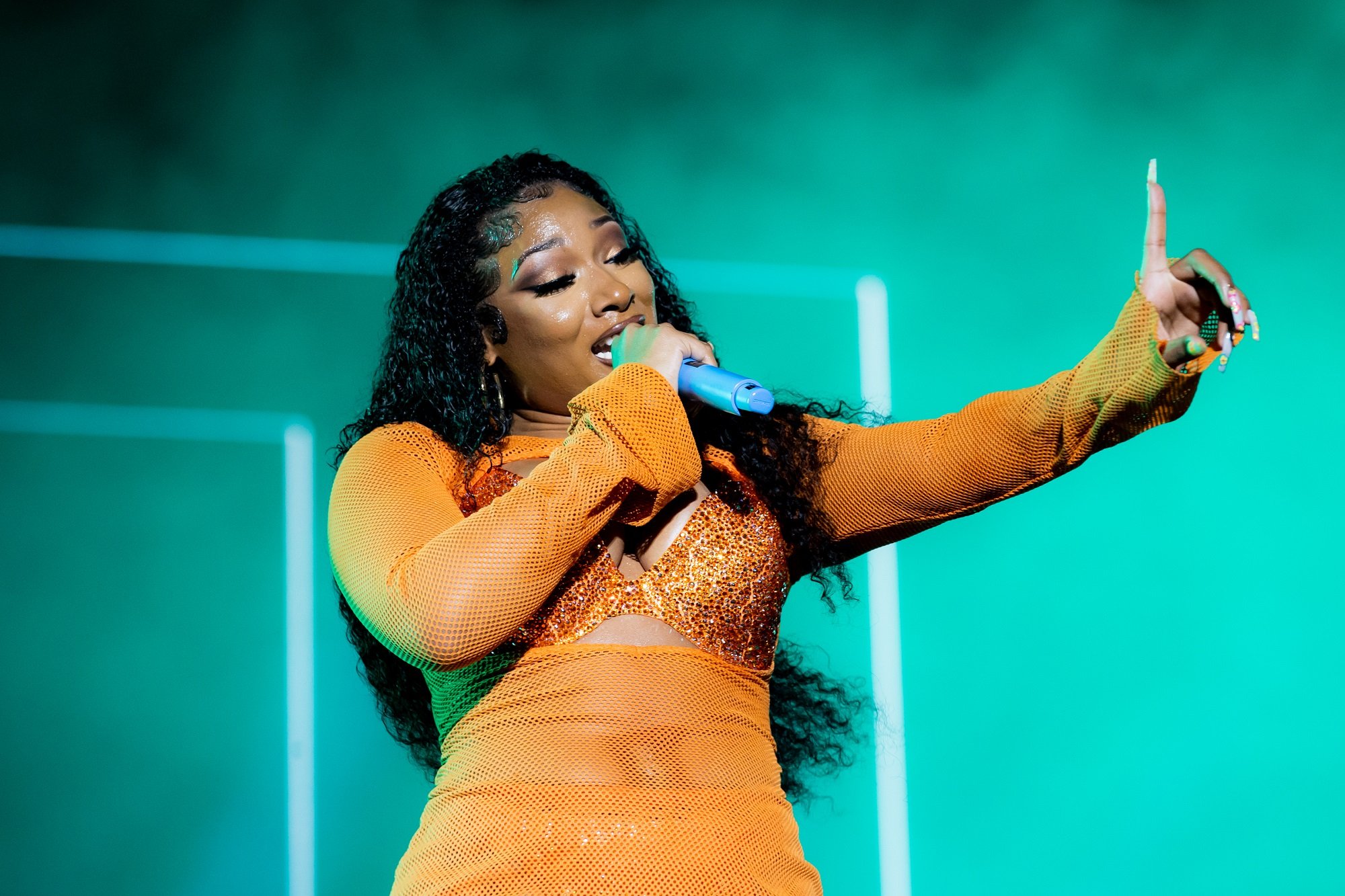 BTS' label Big Hit Music and Megan Thee Stallion confirmed the "Butter" remix on Aug. 25, just two days before the song was scheduled to be released.
Hours before fans received public confirmation about the remix, Variety reported that the Grammy Award-winning rapper submitted a court filing regarding the song and her label. According to Variety, the filing claimed Megan Thee Stallion's record label, 1501 Certified Entertainment, attempted to stop the release of the "Butter" remix.
When a judge ruled in the rapper's favor, Variety reported, "According to legal documents obtained by Variety, a judge has ruled that Megan Thee Stallion is clear to release the remix of BTS' 'Butter' on which she is featured."
RELATED: Cardi B Says She Was Too Shy to Speak to Megan Thee Stallion for a Whole Year
Following the release of the "Butter" remix, Megan Thee Stallion was interviewed by the London Evening Standard. During the interview, she was asked why she decided to fight her label to make sure the remix was released.
In response, Megan Thee Stallion gave a lengthy answer, saying:
"I'm always going to fight for myself, I'm always going to stand up for myself. I feel like how dare anybody try to silence me? My label was just like, 'Oh, we don't like the song, so you're not putting it out,' and I'm like, 'Since when has anybody ever been able to do that in the history of ever? That doesn't even make any sense.' I want to do a song with BTS, I'm a fan. How are y'all just going to randomly crush my dreams. I'm like, 'Oh hell no. I prayed on this, I manifested this and I'm not going to let anything get in the way of it.' This is my first time to be able to touch international Hotties. It's just a new opportunity to spread Megan, it's a new opportunity to spread the positivity that I want to spread in the world. So I did everything I could do to get it out and now that it's out we all feel such a relief and we feel so happy."
RELATED: BTS' Single 'Butter' Is Officially the Song of the Summer
Megan Thee Stallion also shared her thoughts on becoming famous and regularly being in the spotlight.
"I used to not be under such a microscope. Everybody didn't watch everything I do, there weren't so many people able to come into my life and to take it apart and criticise it," she told the London Evening Standard. "Now I'm in the space where I'm, like, 'I don't care. Let me get out of here and do what I came to do.'"