The Reason Meghan Markle Always Stands in the Same Pose Is Revealing
Meghan Markle's body language reveals a lot about the way she feels about her role in the royal family. Eagle-eyed fans have noticed that she often clasps her hands in a relaxed and elegant manner and, though she might just be keeping her hands from appearing awkward, it's believed to be a very purposeful move.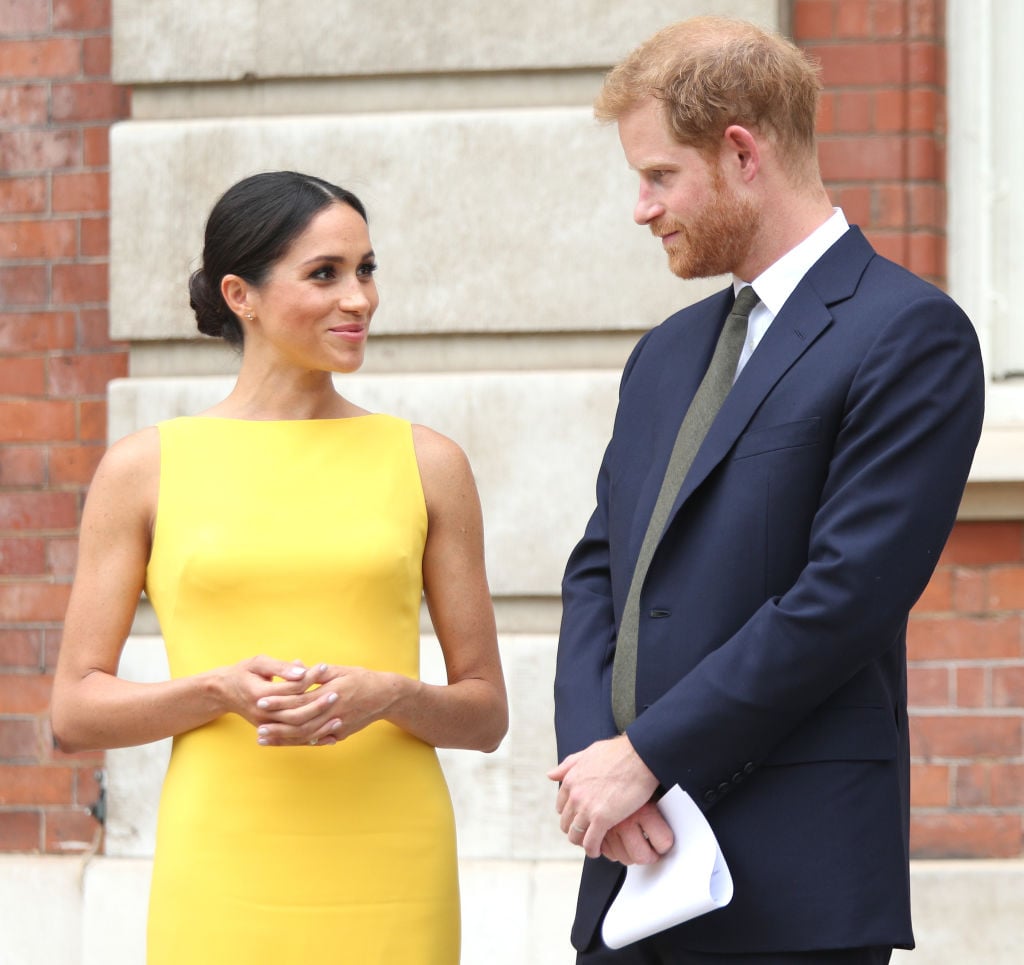 Markle's body language says a lot
If you've seen photos of Markle at various events and appearances, you might have noticed that she often poses in a similar stance every time.
Markle keeps her posture and pose pretty modest, which isn't surprising for a duchess, who would avoid any flashy red carpet glam poses. For the most part, she is often seen with her hands clasped at around the height of her waist, elbows out.
There's no doubt that she looks quite proper and refined, a move that definitely conveys a lot about her personality. Body language expert Blanca Cobb explained more about the hand clasping pose, telling Cosmopolitan: "What happens when you stand a lot? You have a go-to move, something that makes you feel comfortable, and it becomes a habit."
"It becomes part of you, and you don't think about it anymore — particularly for someone who's in the spotlight," Cobb noted. She added: "For Meghan, having that go-to move serves a couple of purposes. It's almost like an invisible shield — like a barrier to protect herself. Her hands are clasped to give herself some more comfort and certainty when she's in the spotlight."
Kate Middleton is often seen holding her hands in a similar manner, with Blanca pointing out, "If you look at it, it's a polished look," adding, "Her hands aren't flapping in the wind, she's holding her hands together. A lot of people will use a body language coach to help them send off an image because they want to be perceived in a certain way."
Does her body language indicate happiness?
Earlier this month, Markle's clasped hand gesture was analyzed by body language expert Judi James, who determined that the duchess is in "awe" of her royal life.
James told Fabulous Digital: "This gesture tends to be a playful, pseudo-infantile expression of excitement and anticipation. However, it's not really a gesture you see apart from kids in movies and adverts as it is rather theatrical."
James further shared how the positioning of Markle's hands can be revealing, as an Instagram photo posted on the Sussex Royal Instagram for Markle's birthday showed the duchess with her hands clasped underneath her chin. James explained: "Harry thanked his wife for joining him on his 'adventure' and it seems to comply with that idea that she's having a lot of enthralling experiences as a royal."
She noted: "In some instances her hands are positioned a little lower — and more elegant — but when they are held close to the face the 'awed and thrilled' look is complete."
Markle and Middleton's gestures shut down feud rumors
Markle and Middleton's courtside appearance at Wimbledon was also dissected at the time, with Markle's body language putting the rumors of a feud between the two to rest.
Cobb explained to Cosmopolitan that the women were "enjoying the moment," noting: "their hands and fingers are relaxed — which suggests that there's no tension between them."