Why Meghan Markle and Prince Harry Aren't In a Rush To Have Baby 2
Soon after Prince Harry and Meghan, Duchess of Sussex married in a lavish ceremony in Windsor, England, it was announced that they were expecting their first child. Fans, as well as members of the royal family, were beyond thrilled to welcome the newest royal, and they were also extremely happy that Meghan and Prince Harry were about to become first-time parents.
Suddenly, the excitement was at an all-time high, with people speculating as to whether Meghan would give birth to a boy or a girl, what the possible choices for names were, and whether or not the child would have a royal title. It wasn't long before the duchess was nearing the end of her pregnancy, and everyone was anxious to hear whether or not the baby had finally been born.
It was on May 6, 2019, that Archie Harrison arrived in the early morning hours, and soon after, Prince Harry went on camera for the first time as a new father. When both parents introduced their son to the world a short time later, they were beaming with pride, leading fans to think that a second child wouldn't be far behind.
However, this isn't necessarily the case, so let's talk about why Meghan and Prince Harry aren't in a rush to have baby number two.
The arrival of baby number one
Less than six months after they officially became husband and wife, Harper's Bazaar reports that Meghan was pregnant with the couple's first child. The announcement was made via social media, with the duke and duchess thanking everyone for their love and support.
Throughout the pregnancy, Meghan and Prince Harry remained pretty secretive regarding the details. No one was sure whether the mother-to-be would give birth at home or in a traditional hospital setting, and rumors were flying over whether they would use a nanny, and even whether or not Meghan would reconcile with her estranged family members so that they could have a relationship with her new child.
Meghan looked wonderful the entire time that she was carrying the royal baby. When the news broke that she had given birth, the couple instantly began receiving congratulations from all around the world.
Prince Harry has always known that he wanted children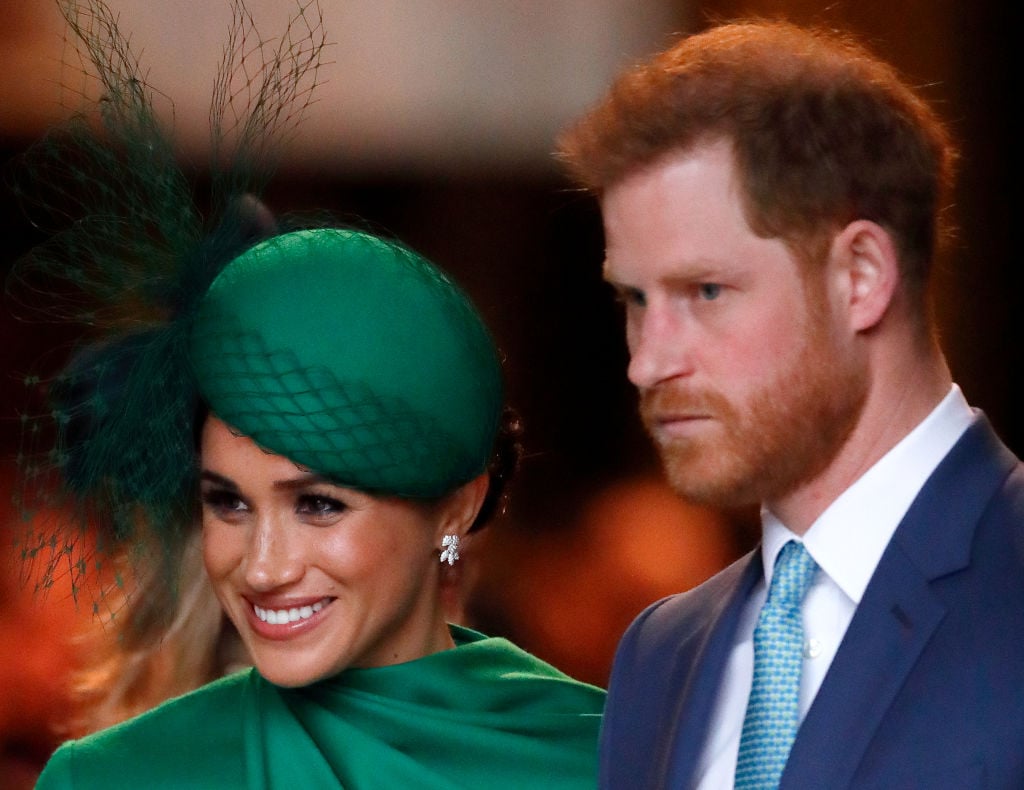 Even before meeting Meghan, Prince Harry knew that he wanted to be a dad. He was already an uncle to Kate, Duchess of Cambridge and Prince William's kids, but that didn't stop him from longing for little ones of his own.
Almost like a big, playful kid himself, it was evident that Prince Harry would make a great father. He expressed his desire to do so on more than one occasion.
Back in 2012, he told an interviewer that he was looking forward to having children someday, and said the same thing again in 2015. A year later, Prince Harry said in another interview that he "couldn't wait" for the time to come when he would have a family of his own, and luckily, in 2019, his dreams came true.
Why Meghan Markle and Prince Harry aren't in a rush to have baby number two
It is clear from their actions and statements that Archie is the main focus in their lives, so will Meghan and Prince Harry soon announce that they are expecting a second baby? Chances are, that won't happen for a while. According to US Weekly, the couple isn't in any rush.
Why not? Well, since they just made a major life change by moving to Los Angeles, they want some time to get settled and let Archie get used to his new surroundings. Right now, their main focus is giving their son all of the attention that they can, and they know that another baby will come in due time.
"They're still enjoying these precious early days with him," an insider told US Weekly. "They're committed to having another baby, but don't want to put too much pressure on the situation."