Why Meghan Markle Had to Meet a 'Terrorist' Before Joining the Royal Family
Meghan, Duchess of Sussex met Prince Harry in 2016, and the two of them got married in 2018. Before joining the royal family, Meghan was simply an actress living in Toronto, Canada. However, when she began dating Prince Harry, she became one of the most famous women in the world.
As a result of her relationship, Meghan had a lot of security risks. In order for her to be more prepared for her role, she was reportedly tasked with meeting a "terrorist."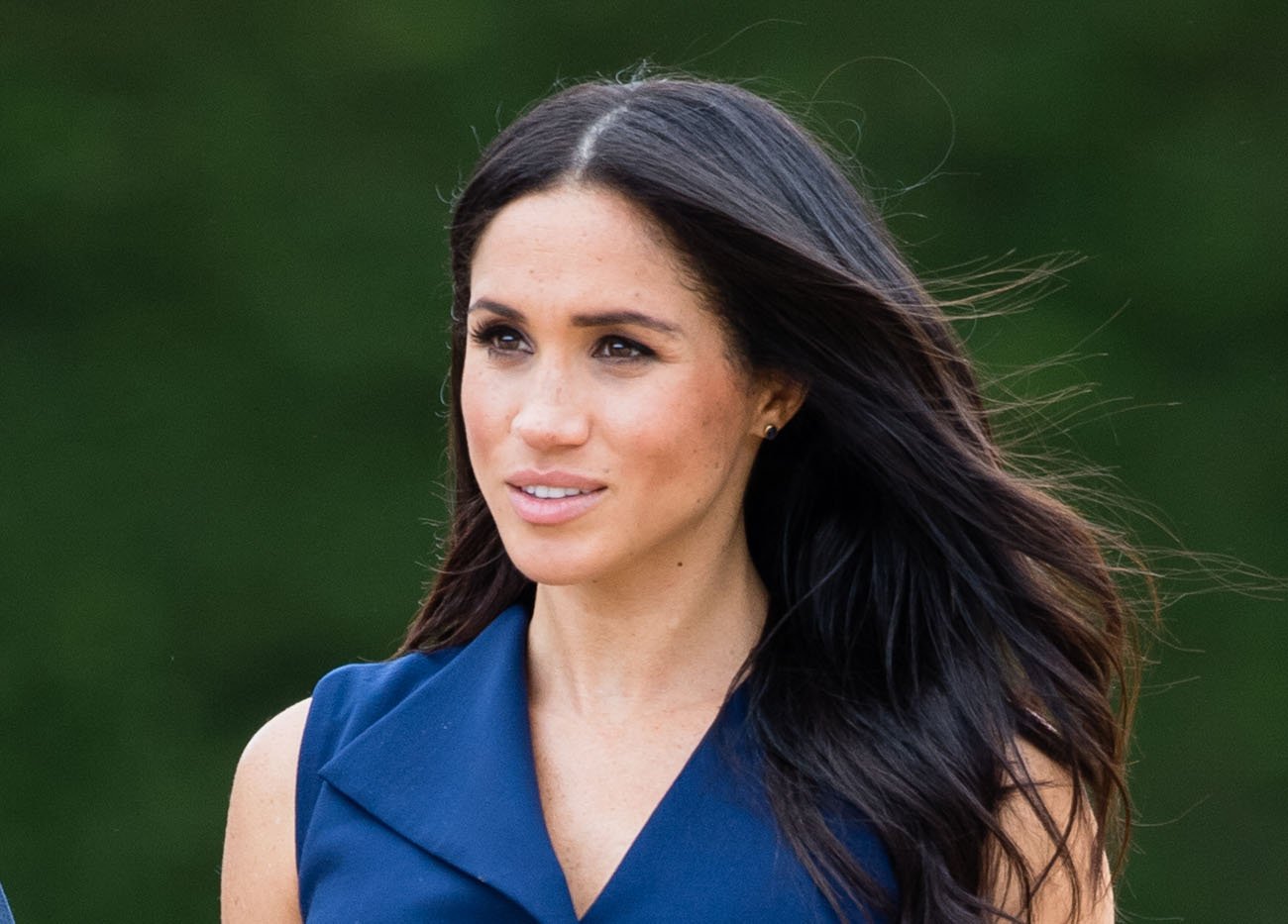 Meghan Markle took part in a staged kidnapping before becoming a royal
According to the new biography Finding Freedom by Omid Scobie and Carolyn Durand, one part of Meghan's training before becoming a royal involved a staged kidnapping. The scenario also reportedly required Meghan to come in contact with a "terrorist."
"Meghan took part in a staged kidnapping, where she was bundled up in a car by a 'terrorist,' taken to a different location, and then 'saved' by officers firing fake guns (the kind used in Hollywood films) for realism," Scobie and Durand wrote, as reported by Pure Wow. "During the mock kidnapping, Meghan was taught to develop a relationship with the enemy. She was also instructed on how to drive a car while in pursuit."
Kate Middleton also prepared for her role by watching footage of Princess Diana
Catherine, Duchess of Cambridge, who married Prince William in 2011, is said to have gone through a similar training. Additionally, sources say she had to watch footage of Princess Diana as well, especially since Kate would also have to deal with a lot of press and paparazzi interests.
As reported by Marie Claire, writer Katie Nicholl wrote in her book Kate: The Future Queen, "Bizarrely, she had been advised to watch footage of the late Princess of Wales in order to learn how to deal with the paparazzi, notorious for being aggressive in their pursuit of a picture, taunting their prey in order to get a response. At the Palace, there was a concerted effort not to allow Kate to be exposed to the same ruthless treatment."
Do royals face a lot of real threats?
While some might say these hostage situation trainings seem extreme, this is not such a farfetched situation for royals.
As a matter of fact, Queen Elizabeth's only daughter, Princess Anne, was almost abducted in 1974. While on her way to Buckingham Palace with her husband, her car was stopped and a man shot her bodyguard and chauffeur. The attempted kidnapper, Ian Ball, tried to get Anne out of the car before he was hit by a passerby. Fortunately, Anne made it out of the situation unharmed.
Meghan's husband, Prince Harry, was also a target of the Taliban when he served in Afghanistan. He joined the British military in his early 20s and was insistent on going to Afghanistan to serve in the front line. However, his privacy had to be extremely protected as the Taliban made many threats against him. He served in Afghanistan for some time before being recalled to England when his presence was too much of a risk for other soldiers.