Why Meghan Markle Hated Working on 'Deal or No Deal'
You've probably heard by now that long before she met and married Prince Harry, Meghan Markle had a few gigs in television and one of those jobs was as a briefcase girl on the game show Deal or No Deal. What you may not have known is that the duchess doesn't look back too fondly on her time opening cases for contestants.
Here's why the former actress did not like being on that show, plus what fellow case model Chrissy Teigen said about working with her and why host Howie Mandel claims he doesn't even remember Markle.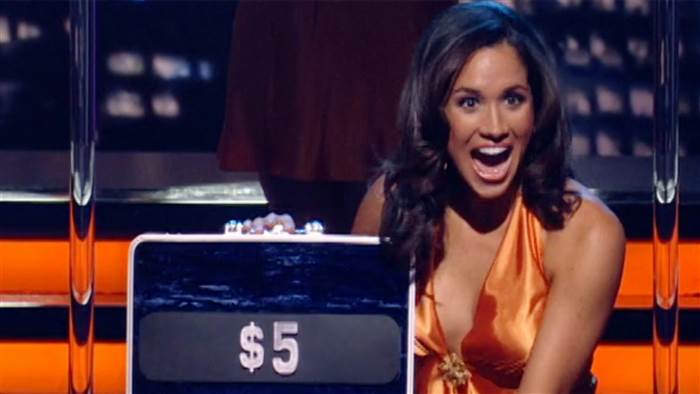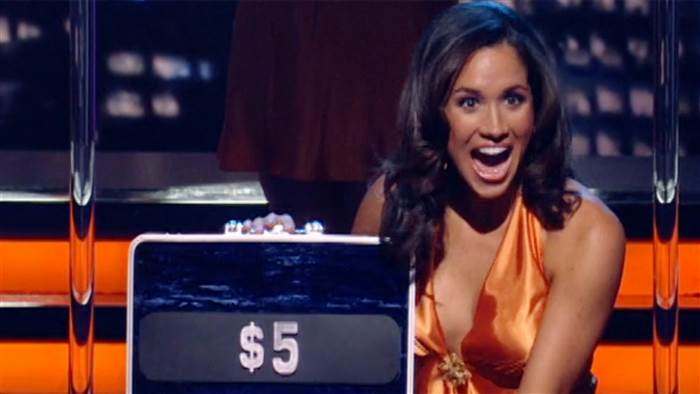 Why Markle didn't like being on the show
The game show Deal or No Deal was revived in 2018, but prior to that it ran from 2005 to 2009 and Markle was one of the 26 briefcase girls during 2006 and 2007.
After her days on the program, Markle spoke to Esquire but didn't have the nicest things to say about being a case model. In fact, she said she only did it to make ends meet and it made her realize that she'd rather be doing something else.
"Definitely working on Deal or No Deal was a learning experience, and it helped me to understand what I would rather be doing," she explained. "I would end up standing up there forever in these terribly uncomfortable and inexpensive five-inch heels just waiting for someone to pick my number so I could go and sit down."
https://www.youtube.com/watch?v=ykh8956bbEg#action=share
Host Howie Mandel doesn't remember her?
So now we know Markle didn't exactly love her time on Deal or No Deal and we also learned that she didn't make the biggest impression on the show's host because he has claimed he doesn't remember her.
"To be honest, I don't even remember her. I don't," Mandel told E! at the NBCUniversal Upfront presentation in 2018. "I'd like to say I do if she's watching, and she's not … right?" He then looked into the camera and said, "I don't remember you. I don't remember you. I've seen a lot of pictures and I don't."
Although he may not personally remember the duchess, he did say he's not surprised one of the former case models went on to marry into the royal family.
"That speaks to who we have now and who we had then. Not everybody will have an opportunity to meet royalty, but these are all accomplished people that have something substantial. They're not just standing there holding a case –they have careers, they have hobbies, they have families, they're entrepreneurial," he said. "So when somebody like [Prince] Harry meets somebody who just happened to be on our show, there's a lot to offer!"
Chrissy Teigen talked about working with Markle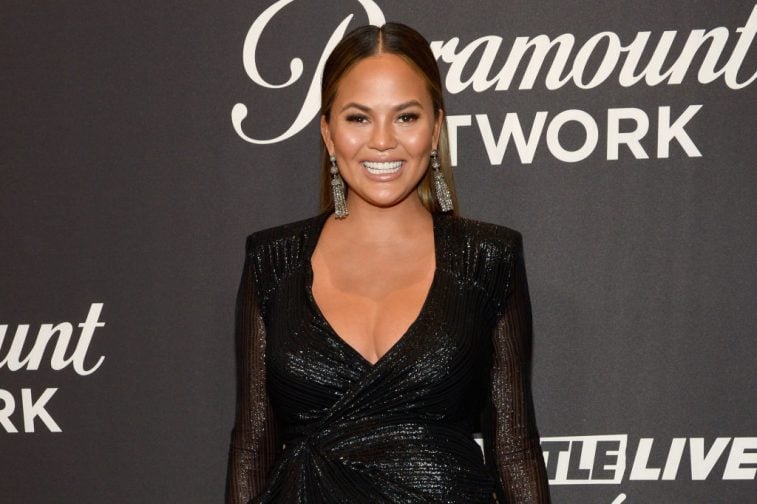 Teigen, on the other hand, does remember working with her. Even though John Legend's wife wasn't on the show that long her time on there in 2007 overlapped with when Markle was on.
"I was on Deal or No Deal with her and she was lovely," Teigen recalled to the Daily Mail. "Now everyone asks me what she was like and I say, 'Sorry, no dirt.' She's gorgeous."
Read more: Why Everyone Thinks Prince William Was Ignoring Meghan Markle In This Video
Check out The Cheat Sheet on Facebook!