Why Meghan Markle Was Allowed to Travel on Queen Elizabeth's Royal Train But Kate Middleton Isn't
When traveling, members of the royal family have a number of different transportation options. They can drive themselves from one place to another or have a chauffeur take them where they need to go. When it comes to longer journeys, they can jump on a plane or perhaps use Queen Elizabeth II's royal train. However, it turns out only a select few get to go anywhere on the latter.
Find out why Meghan, Duchess of Sussex was given that privilege shortly after marrying Prince Harry, but Prince William's wife Catherine, Duchess of Cambridge has ever been permitted to travel on it.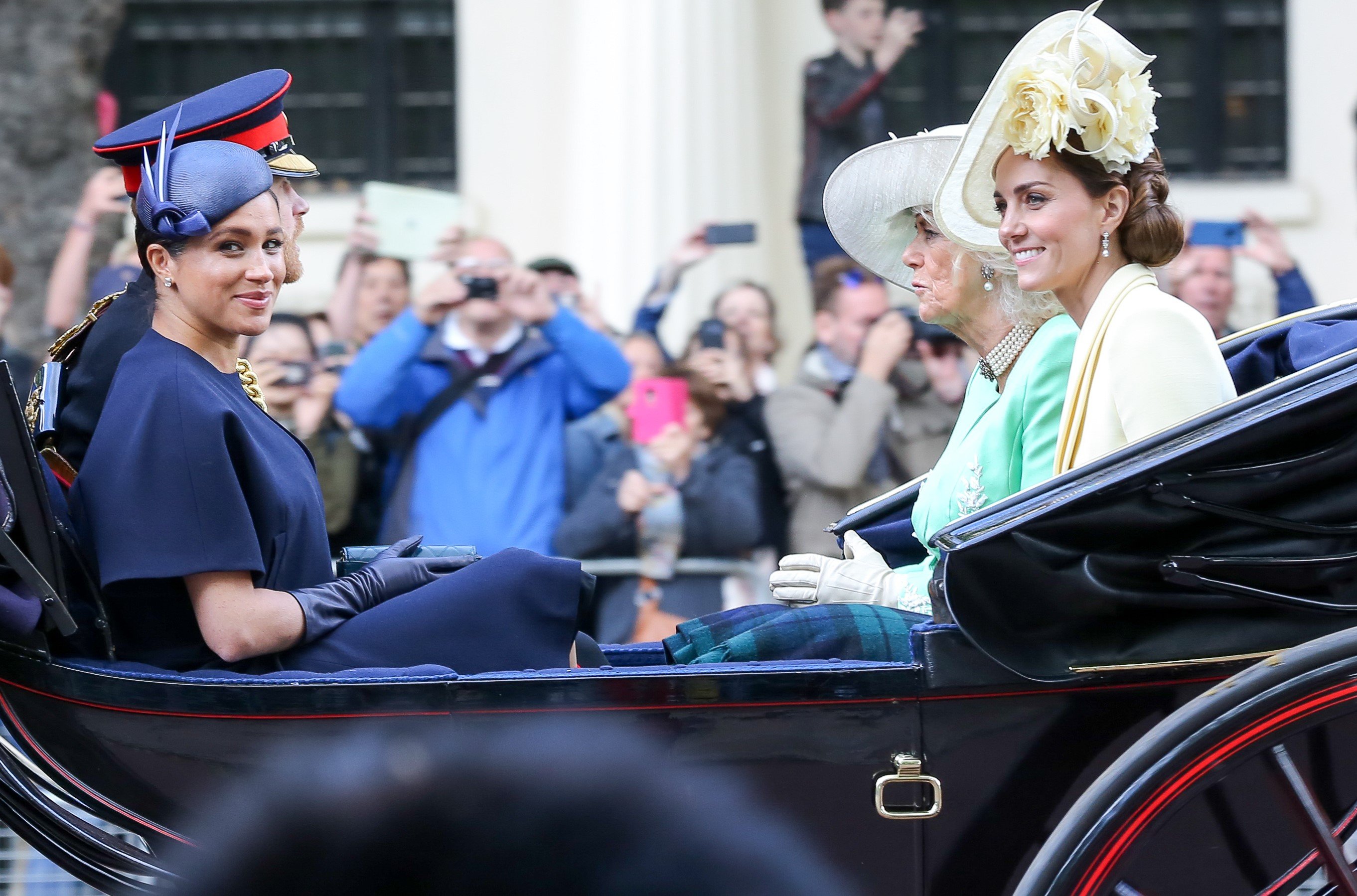 Inside Queen Elizabeth's royal train
The royal train was first used by Queen Consort Adelaide in 1840. The first monarch to ride the royal train was Queen Victoria in 1842.
The vehicle has nine-carriages, as well as several small bedrooms and bathrooms, an office, and a dining room that seats up to 12 people. And its decor is reportedly pretty basic.
"There is a perception the train is a bit like the Orient Express," director of royal travel Tim Hewlett previously told the BBC. "But there are not many bathroom furnishings you could not get in Homebase or B&Q."
When Meghan Markle traveled on the royal train with the queen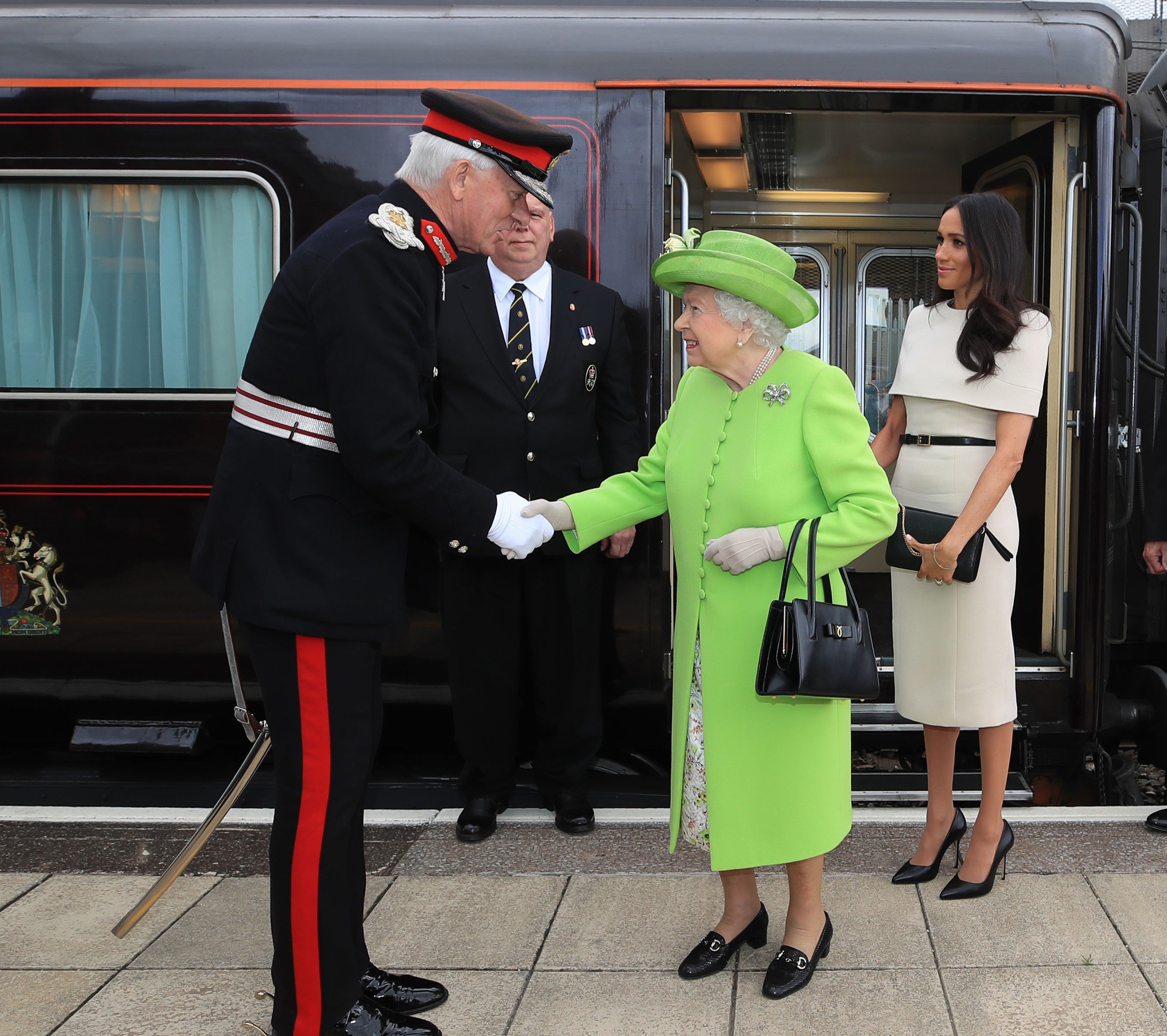 The Express noted that less than a month after marrying Harry, Meghan embarked on a trip aboard the royal train with Queen Elizabeth for a solo engagement in Cheshire, England.
Duncan Larcombe, author of Prince Harry: The Inside Story said the former Suits star accompanied the queen on the engagement to the New Mersey Gateway Bridge in Widnes, England, which is 165 miles outside of London.
"The royal train is not used that often but the queen uses it when possible for longer journeys… Therefore, it is only sensible that the Duchess of Sussex is traveling with the queen on this occasion," former royal butler Grant Harrold told CNBC at the time.
Many royals including Kate Middleton have never been on the train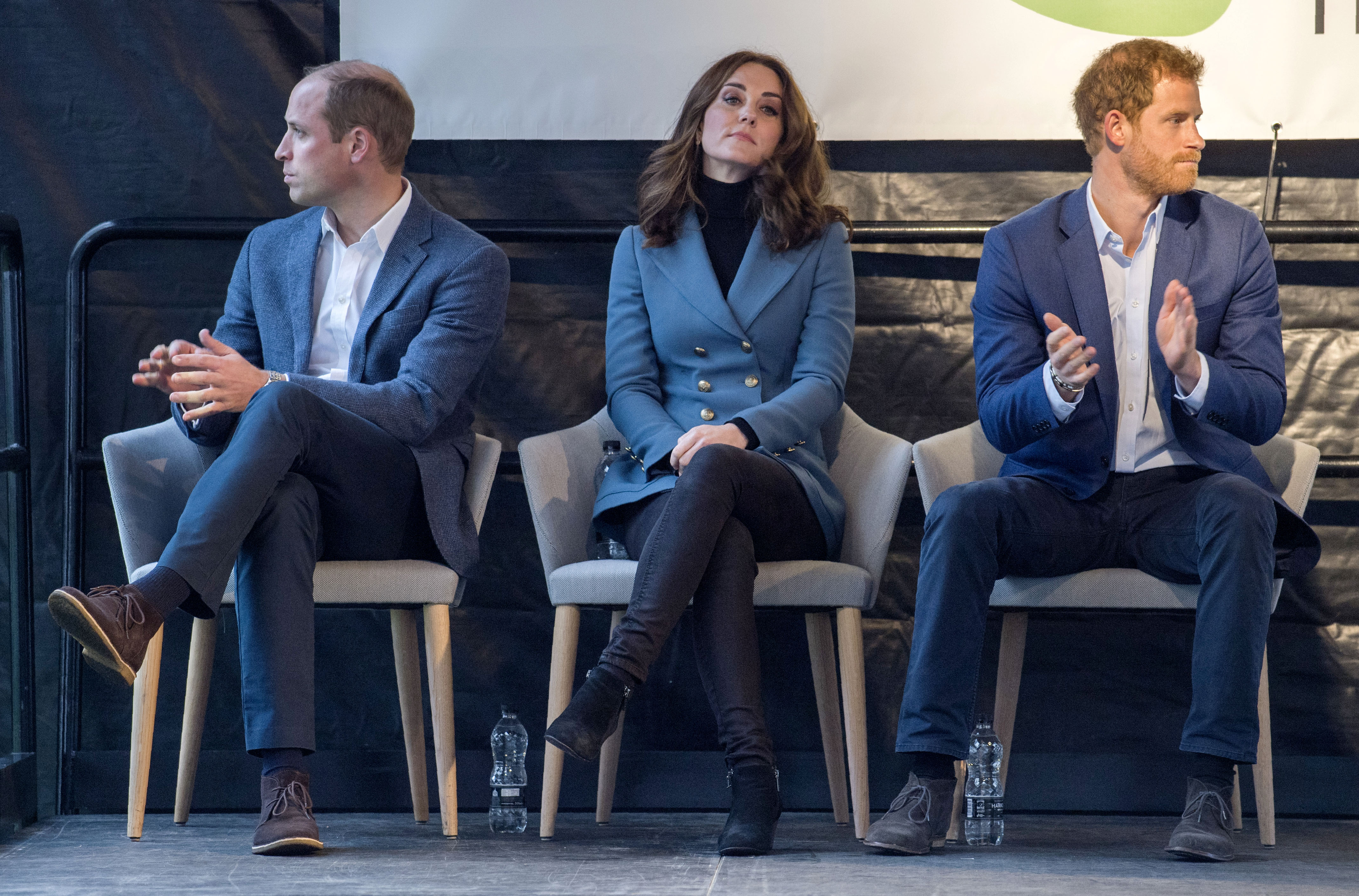 The fact that Meghan traveled on the royal train is a pretty big deal because it's something not many family members get to do. The only other royals, besides the monarch and Prince Philip, who use it for trips are Prince Charles and Camilla, Duchess of Cornwall.
In the 2018 ABC documentary Meghan's New Life: The Real Princess Diaries, Larcombe confirmed that stating, "The royal train, not many people have ever been on it." 
It's believed that Prince William was only on the train once but Prince Harry and the Duchess of Cambridge have never been on it.
Using the method of transportation wasn't the only privilege Meghan received before Kate. William's bride didn't go on a solo engagement with her grandmother-in-law until 2019, almost a year after Meghan. Marie Claire reported that the queen and Kate's joint engagement wasn't far though. It was to King's College London, where they were on-hand to reopen a newly-renovated building.