Why Meghan McCain Decided to Go from Fox News to 'The View'
Meghan McCain joined The View in October 2017. Daughter of the late Senator John McCain, the talk show host was still dealing with his terminal cancer diagnosis when she debuted on the legendary talk show.
Leaving her post at Fox News, McCain was originally prepared to turn down the offer from The View. She ended up taking her seat at the table after getting some sage advice.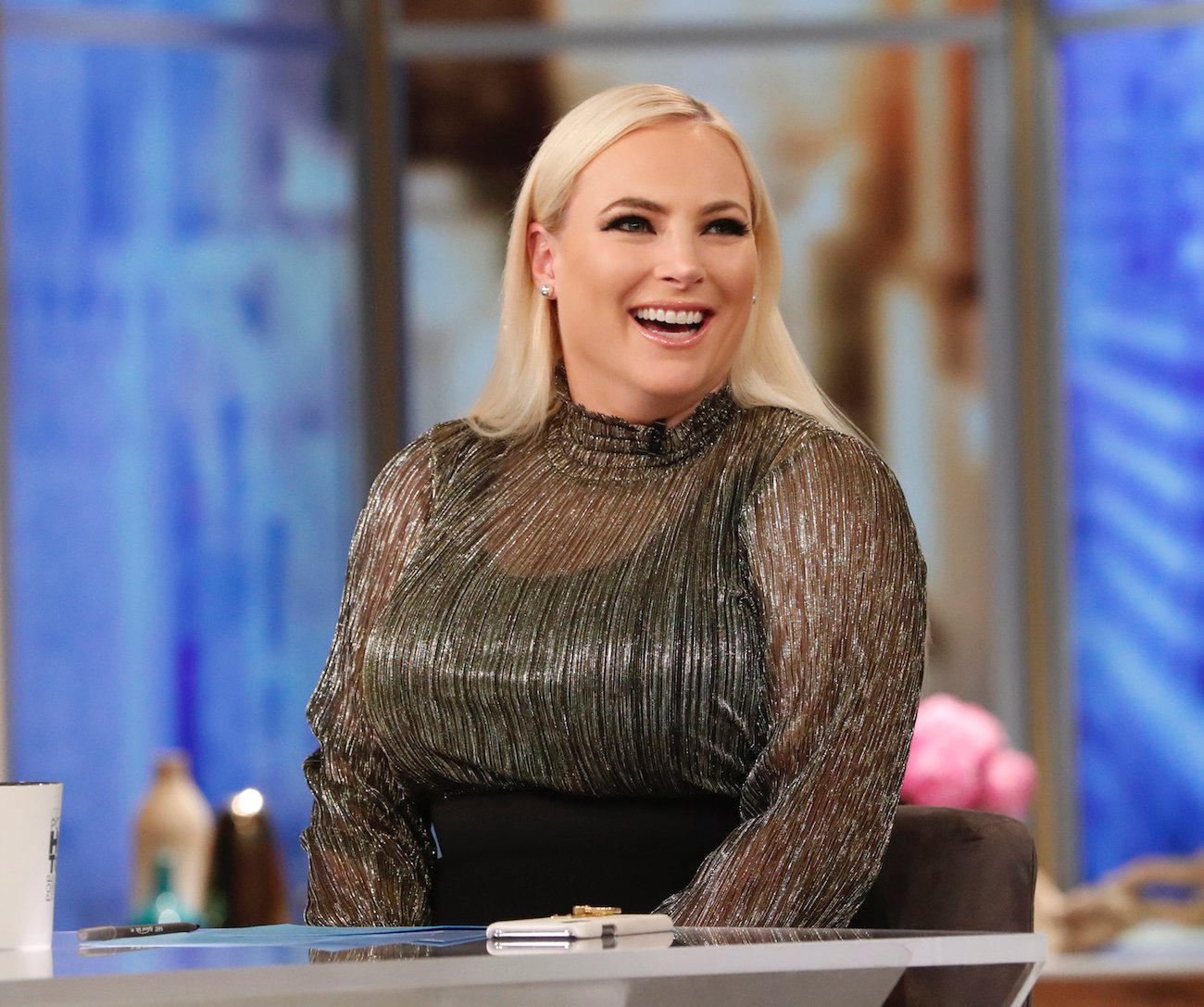 Meghan McCain, Pre-'View'
Growing up immersed in politics, McCain became known for her conservative perspective as a political pundit. Hired by Fox News as a contributor in 2015, McCain became a permanent co-host of the network's talk show Outnumbered in 2016. Though she came from a Republican family, the late Senator encouraged McCain to venture outside of their political circle.
"When I decided to leave Fox, he [Sen. McCain] was really imploring me to take more risk and to take more chances," she told CNN's Van Johnson in February 2018. "He does believe we are too insulated and we are too tribal."
When the offer for The View began to circulate, McCain was already in the process of accompanying her father for various tests related to his diagnosis.
"I can remember when I got the phone call about The View," McCain said. "I was actually in Mayo clinic with him when he was getting a scan. We were waiting for the results and he said, 'An agent called me and… was looking for you.' And I was like, 'Say no. I'm not interested.'"
'The View' star gets advice from her dad
In Ramin Setoodah's book Ladies Who Punch: The Explosive Inside Story of 'The View,' McCain revealed that she was hesitant to sign on due to the revolving co-hosts over the years.
"I didn't want to join," the conservative co-host admitted. "I thought it looked like there was too much turnover. It wasn't the iconic show I watched when I was in college. I originally said no when they asked me."
Her change of heart was due to some encouragement from her father, who reminded McCain of who she would be working with and how she could make an impact.
"He was like, 'Why would you say no to something like that? To working with Whoopi Goldberg, to being the one Republican on this platform?'" McCain recalled. "And he keeps emphasizing carpe diem, take the moment, speak out to other sides."
Meghan McCain takes a seat at 'The View' table
Following her father's advice and signing on to The View in 2017, McCain remains the conservative voice on the show. Since her father's passing in August 2018, the television personality remains committed to sharing a differing perspective even though she is often on the other side of the majority. McCain previously revealed she often gets booed by the studio audience, which can be discouraging.
"It's not pleasant when, you know… the physical audience in there tends to be mostly liberal," The View star shared. "But I don't regret anything. And it's a really huge privilege to be on this show."
Praising her co-hosts Whoopi Goldberg and Joy Behar, McCain strives to effectively navigate her role as the resident conservative.
"Whoopi and Joy have been doing it – Whoopi, 11 years, and Joy, 20," McCain noted, calling them, "legends. "It's a privilege to be there every day. It is challenging every part of my profession that I know because it's almost like trying to learn how to speak a new language… It is like the most extreme liberals that I have ever met in my life, trying to sort of showcase and show my beliefs and express it in a concise way."
According to Setoodah's book, ratings have skyrocketed since McCain joined The View.