Why Meghan McCain Needs to Be Fired From 'The View,' According to Fans
Meghan McCain is a polarizing figure on The View due to her political opinions. The conservative co-host is not afraid to voice her thoughts and sometimes causes a feud to erupt doing the live show. Her spat with Joy Behar caused many fans to take to social media and ask her to be removed. Many viewers feel she is not a good fit for the ABC daytime show as she loses her temper easily.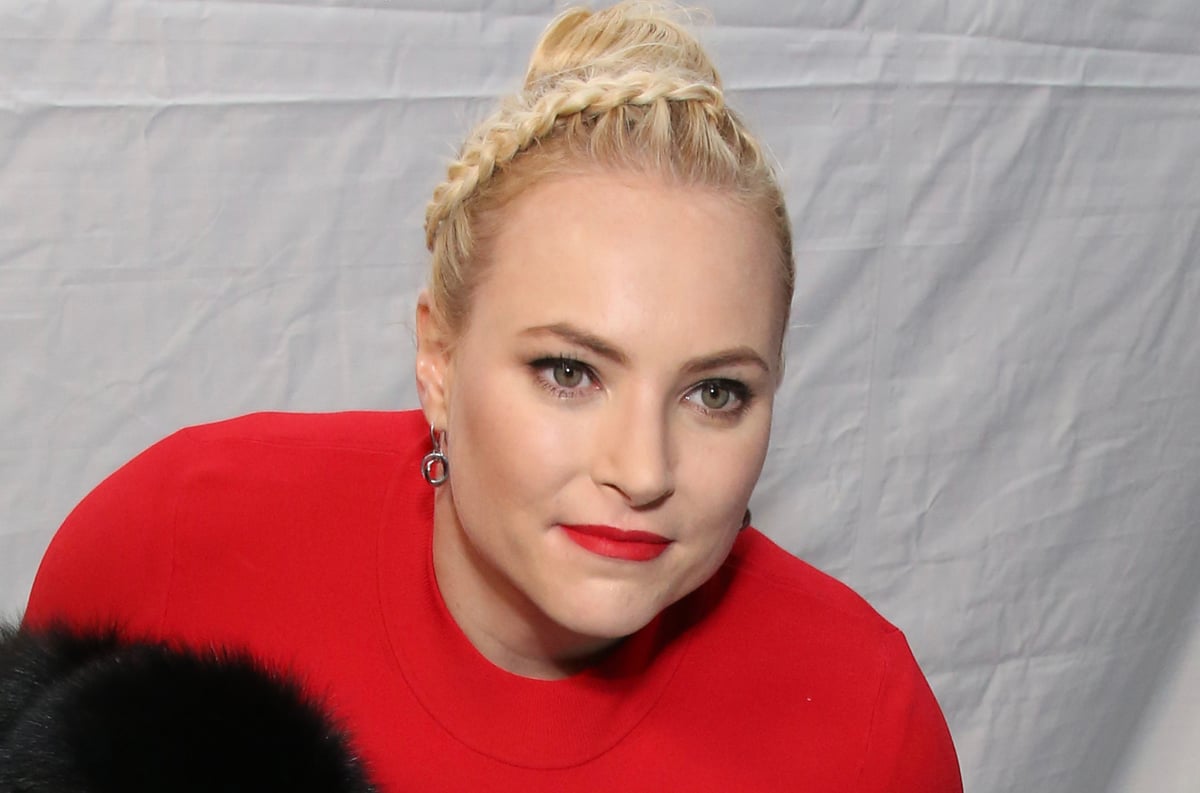 What happened between Meghan McCain and Joy Behar?
When the ladies discuss politics it is when the "Hot Topics" table sizzles. After McCain brought up the subject of Michael Bloomberg rising up to gain the nomination from the Democrat party, all hell broke loose.
"I think the idea that [Bloomberg] is going to coast through this… You have to win over the mid-west and coal miners and people that are not attractive to the democratic coalition and Trump has that locked and loaded," McCain said. "And I'm sorry, a guy that wants to take away your Slurpee, is gonna have a real problem in coal-mining towns!"
"And you know what? A guy who wants to take away your health care is even in worse shape!" Behar fired back.
McCain took a jab at Behar and reminded her that she was wrong about the outcome of the 2016 election.
"You know what, Joy? I've been right about election stuff and you've been wrong," McCain said. When Behar asked how she was wrong, she said, "you thought Trump was going to lose in 2016 and I didn't."
You can watch the heated debate below.
Fans want Meghan McCain gone
Loyal viewers that watched the back-and-forth exchange went on Twitter to air their grievances against McCain. They explained their reasons for not liking the co-host and why she should be cut from the talk show.
"I seriously don't understand why The View keeps Meghan on the show," a fan wrote. "The way she treats people is disgraceful. She is always right (in her mind) and is condescending to anyone that disagrees with her, especially Joy Behar. Please fire Meghan."
"Get rid of McCain, she sucks," a viewer added. "That's the nicest thing I can say."
"They need to dump her," a Twitter user commented. "She's angry, it's not good tv. A grown woman who can't debate calmly for an hour (no matter how conservative) should not have this job. What a crybaby. She's not a good host. I used to work in TV news but I'd hate working on this show with the fighting."
"Fire Meghan McCain," another fan said. "She is awful, hateful, and feels her opinion is the only opinion that matters. Let this be her last year on The View."
"Get rid of McCain," another viewer started. "She talks over everyone and is very disrespectful to the other hosts."
"Meghan takes all the positive out of The View," another Twitter user wrote. "She is extremely rude. I don't understand how an employer keeps rewarding her attitude by giving her screen time. She needs to be put in the corner like the big tantrum-throwing-baby she is."
The View airs weekdays at 11 a.m. ET and 10 a.m. CT/PT on ABC.