Why Meghan McCain Wouldn't Reveal Who She Was Dating on 'WWHL' in 2017
Meghan McCain of 'The View' is usually quite forthcoming yet chose to keep quiet when 'WWHL' host Andy Cohen asked the identity of her boyfriend in 2017.
Meghan McCain of The View is a frequent guest on Bravo TV's Watch What Happens Live with Andy Cohen. Often dishing on the latest Real Housewives squabbles or talking politics, the talk show co-host rarely holds back on telling it like it is.
Yet when McCain and her husband Ben Domenech were dating in 2017, she decided to keep mum when Cohen asked her to reveal the identity of her boyfriend.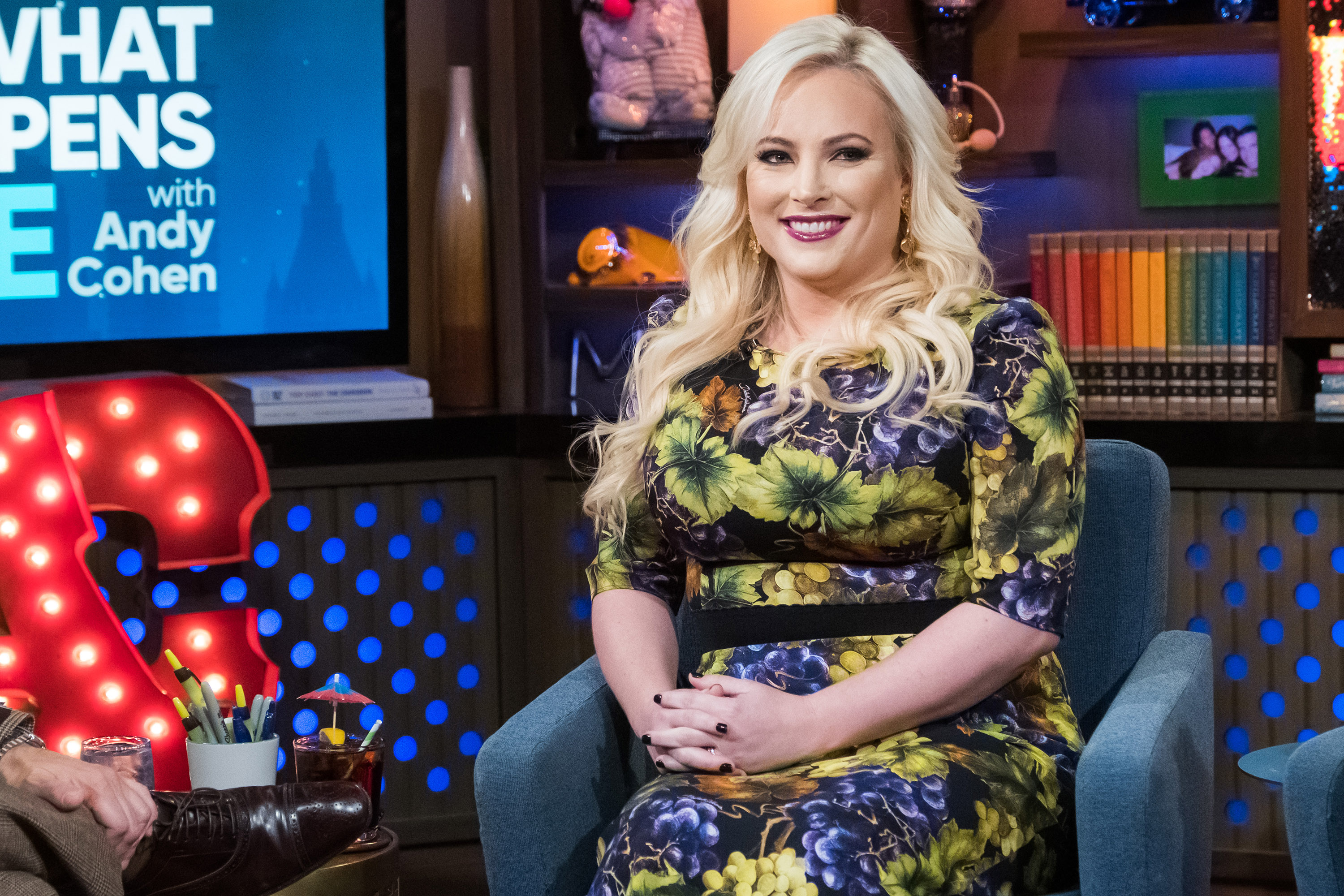 'The View' star wasn't a fan of dating
In an interview with Glamour in 2013, McCain expressed her dislike for the dating game. 
"I think dating is a battle. Dating is war. It's all about game-playing – texting at the right time, saying the right thing," the ABC panelist remarked. "I mean what I say, and I say what I mean and I'm not gonna jerk anybody around in any capacity of my life … and that doesn't bode well for dating. So for me, I haven't had great dating experiences."
The conservative co-host also saw social media as causing complications in potential relationships.
"I just think that when it comes to intimacy in the beginning parts of dating, I find it difficult," McCain told Glamour. "I don't know what it means when a guy doesn't text you back, but he likes an Instagram photo and comments on a Facebook page. What the hell does that mean? I have no idea! That makes it complicated."
Meghan McCain wasn't in a rush to the altar
Speaking with former co-host Abby Huntsman during The View's online segment "Ask Me Anything," McCain revealed that she never considered marriage a priority.
"I waited. I was like 'If I don't get married, I'm cool,'" The View star shared. "Like, marriage seems kind of like prison … I don't know if I want to do it."
Apparently McCain did an about-face when she started dating Domenech, a fellow conservative and co-founder of The Federalist.
"Honestly, Ben is my rock and he is amazing and he's made me so much smarter, tougher, stronger, he's opened my heart," McCain said in praise of her husband. "He's the only man I ever met that didn't want to change me."
Andy Cohen couldn't get Meghan McCain to spill
On an appearance of Watch What Happens Live in October 2017, Cohen broached the topic of dating.
"Meghan, um, am I allowed to say who your boyfriend is?" Cohen asked the ABC panelist. McCain was hesitant to respond and looked to Domenech's sister Emily for her opinion.
"His sister is here with me and she's a big fan, if she says yes…" McCain trailed off, looking into the audience. When Emily didn't respond, McCain continued but kept Domenech's identity a secret. "He works in politics as well and you know him. You appeared on a show with him."
"I was on Bill Maher with him, so just Google Bill Maher," Cohen shared.
The View star revealed her reason for keeping her relationship with Domenech under wraps was to avoid any type of online negativity.
"We just keep it off social media and honestly, during the election, people have been so vitriolic towards anyone who says anything," McCain explained. "I feel like I'm fair to everybody and I just don't want to have my personal life involved in stuff like that."
Meghan and Domenech tied the knot in November 2017.