Why Method Man Originally Didn't Want to Do 'You're All I Need' With Mary J. Blige
Hip-hop music's longevity has reached the point where fans can celebrate milestone birthdays for albums and singles. In 2019, Method Man's Tical turned 25, his debut album that marked the first Wu-Tang Clan solo project.
While the single "Bring the Pain" was hot on its own merits, "I'll Be There for You/You're All I Need to Get By" took off and featured Mary J. Blige on vocals. What turned out be a hit for Method Man and classic for the culture almost didn't happen.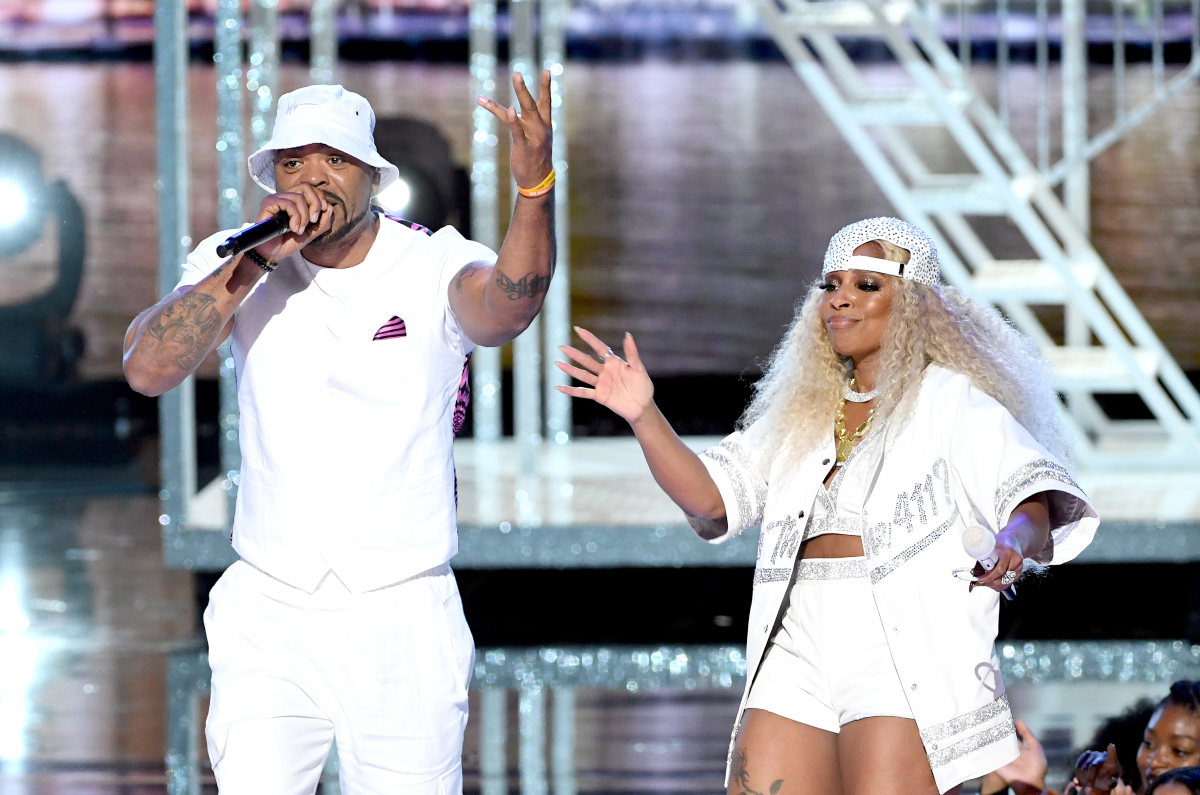 A short history of 'You're All I Need'
On 1994's Tical, the original incarnation of the track is called "All I Need" and features an artist named Street Life. There isn't any singing.
Two remixes of the song exist with Blige as Method Man's duet partner—one by Puffy and the other by Wu's RZA . Considered a modern riff on Marvin Gaye and Tammi Terrell's quintessential R&B tune, the song was all about love.
People love both editions, and the version by Puff includes a sample of B.I.G. in the background while the one anointed by RZA's touch carries the gritty instrumentation he's known for. The remix record went platinum upon its release in 1995 and helped push the entire Tical album into the platinum world too.
Method Man initially shut down the 'All I Need' Record
Method Man appeared as a guest on Angela Yee's inaugural Established with Angela Yee show, and said the song was Lyor Cohen's idea. He said he was not on board.
"I refused to do it. I didn't want to do it because I saw something happening, and there was a trend in hip-hop whereas when you became a ladies' man…" said Meth. "I'm looking at Kane and people like that—even though Kane was a dope MC, what detracted from dudes really effing with Kane like that was the ladies were always screaming."
Method Man noted that along with the music, Big Daddy Kane's fashion and image started to change. He didn't want to go that route. However, Method Man said he needed the record to shine because he still wrote it from the heart.
A back and forth ensued between him and Def Jam's Cohen, and he demanded $50,000 to put the single and video out. To Method Man's surprise, Cohen made it happen. He speaks on it around the 13-minute mark.
Method Man wrote the song for his woman
Yee brought up the song's origin and he explained he wrote it when he missed his lady (now wife) while touring. Method Man shared that the label flew her out for a visit, and that's when he wrote the lyrics.
He said RZA was in an adjoining hotel room creating a beat, and he penned his rhymes to the sound as his girlfriend slept. Eventually, the remixes came about. As it happens, Method Man and his wife Tamika have been married for nearly 20 years.
On another note, he and Blige can currently be seen together in Power Book II: Ghost on Starz.