Why Michael Douglas Dropped a Film Version of This Classic TV Series
Academy Award winner Michael Douglas is known for a variety of roles, with many of them in steamy thrillers. The Wall Street star apparently considered taking on an iconic character from a beloved 60s sitcom in a film version of the show. Douglas ended up nixing the idea, and explained his reasons to one of the series' former cast members.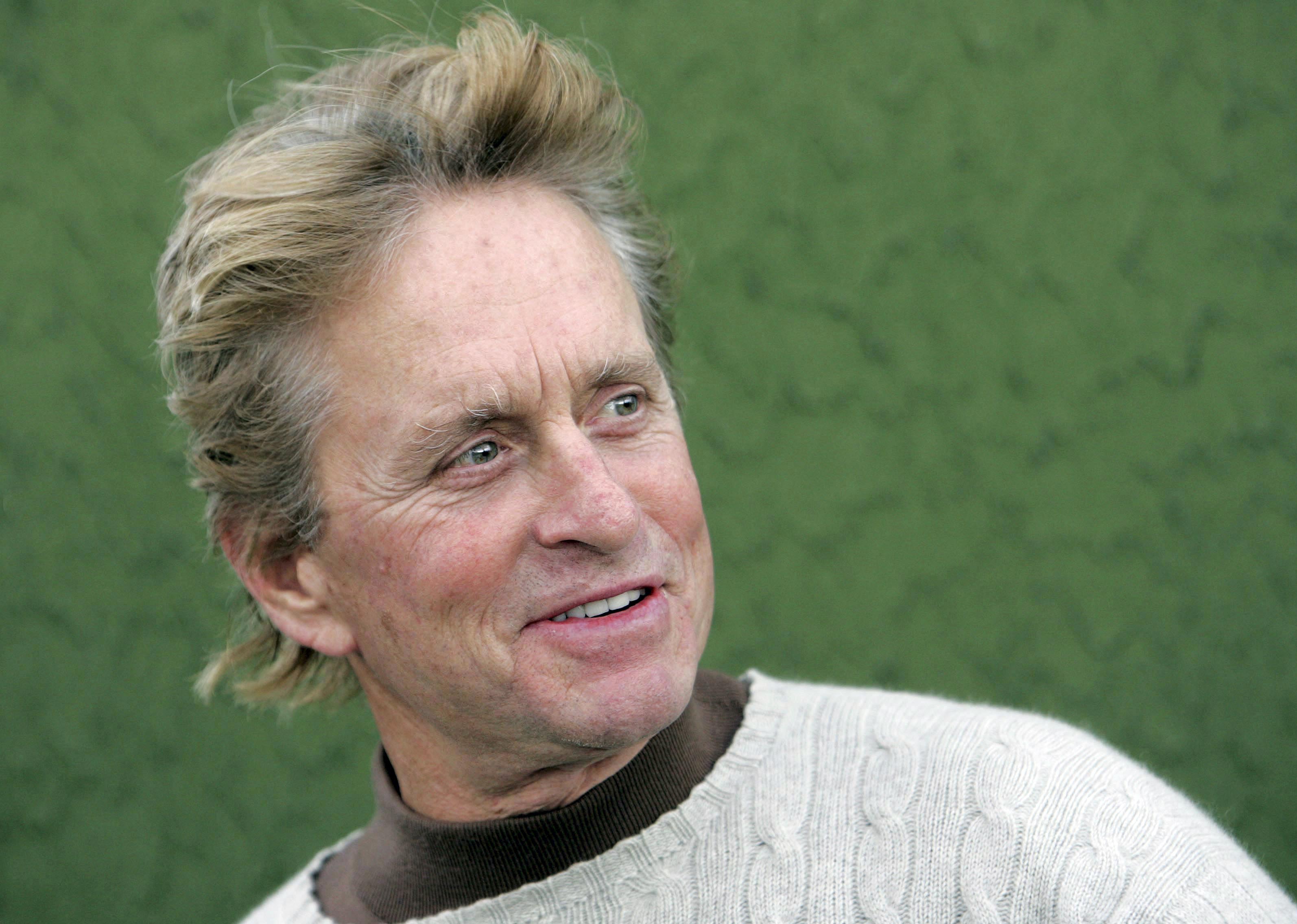 Michael Douglas considered a 'My Three Sons' film
The sitcom My Three Sons was a popular hit from 1960 to 1972. With Fred MacMurray starring as a widower with three sons (hence the name), the series took an often-overlooked view of single parenting from the father's perspective. As with most shows during that time period, My Three Sons was strong on values and lessons of morality.
Barry Livingston portrayed youngest son Ernie on the series for seven seasons. In his memoir, The Importance of Being Ernie: From My Three Sons to Mad Men, a Hollywood Survivor Tells All, the actor revealed that a movie based on the sitcom was being bandied about in 2002, with Douglas at the helm. The My Three Sons alum saw it as a perfect vehicle for the Fallling Down star due to his similarities to MacMurray.
"Douglas was developing a script and that he planned to star in the film playing Steve Douglas, the MacMurray role," Livingston wrote. "Not a bad idea. Michael Douglas was skilled in comedy and drama, just like MacMurray was. … Both actors had become huge film stars playing romantic cads in steamy potboilers (MacMurray in Double Indemnity and The Apartment and Douglas in Basic Instinct and Fatal Attraction)."
RELATED: How Adam Sandler Proved He's 'True to His Word' By Casting This 'My Three Sons' Actor in One of His Films
'My Three Sons' film would have been good timing for Michael Douglas
Livingston listed his thoughts on why Douglas may have been considering the project.
"Both men were in their 40s when they starred in their respective classic films," the former child star explained. "When MacMurray hit his 50s, and his days as a romantic lead were waning, he opted to play Steve Douglas, the eternally wholesome father. My guess is that Douglas, also now in his 50s, was at a similar crossroads regarding age and screen opportunities."
While Livingston had his hunches on Douglas' career plans, he saw the Oscar winner as ideal for the role.
"My Three Sons would have been a perfect vehicle for Douglas to find a new career niche," he wrote. "It's all speculation on my part."
Barry Livingston met Michael Douglas on 'Will & Grace' set
Both Douglas and Livingston had guest appearances on the same episode of Will & Grace. Livingston saw their chance meeting as the perfect opportunity to find out what happened to the much-rumored My Three Sons revival. He waited for the right time to approach Douglas, and then asked if he was moving forward with the project.
"Well … probably not." Douglas told Livingston. "We're still trying to get the script right. … It's been hard finding the right tone. We want to be true to the show's original feeling, which was pretty La-la-land in Pleasantville, because we don't want to put off the old fans."
RELATED: Brad Pitt Was Praised By This 'My Three Sons' Actor After Appearing Together in a Top-Secret Super Bowl Commercial
Douglas went on to explain that adding more current issues to the film would alter the content too far from the original premise of the sitcom.
"Then, again, younger audiences today expect kids to have realistic problems, and those are pretty rough: drugs, pregnancies, school violence," Douglas explained. "The writers haven't found a way to bring those two worlds together yet. It looks like it's not going to happen."
While Livingston was disappointed, he agreed with the Traffic star's assessment.
"Damn, I probably would have hit him up for a job," Livingston remarked. "All in all, though, Douglas's comments were savvy as hell. I think he made the right choice about not updating My Three Sons and letting it remain a warm, fuzzy TV memory."