Rachel Lindsay Finally Reveals Why Mike Johnson Wasn't Chosen as 'The Bachelor' — Fans Don't Buy It
When Peter Weber was picked to be The Bachelor over Mike Johnson, many fans were outraged. The Black Air Force veteran seemed like the perfect chance for the franchise to expand its racial diversity and finally have a person of color as the lead. Rachel Lindsay spoke out after the decision voicing her disappointment, but recently she gave a few more details on why Johnson wasn't chosen.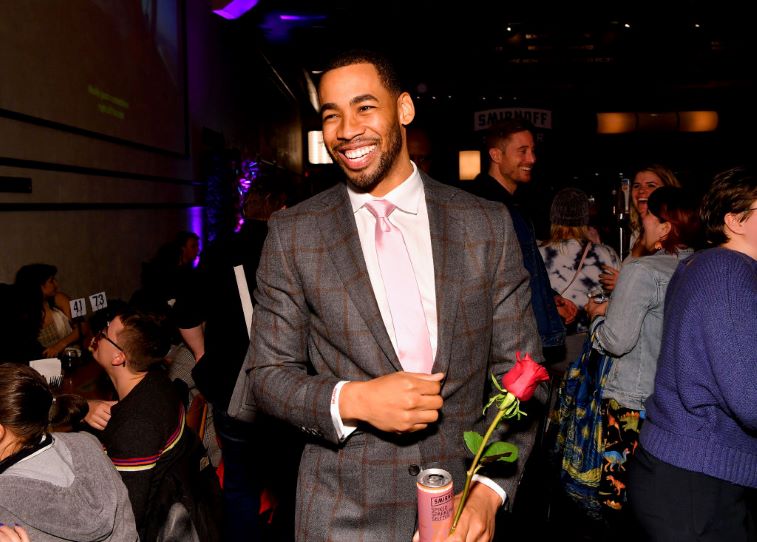 Who is Mike Johnson, and is he still an eligible 'Bachelor' candidate?
The Bachelor franchise first met Johnson on The Bachelorette Season 15 featuring Hannah Brown. The model made it to week seven but was sent home by Brown since she did not see a future with him. 
The 33-year-old from San Antonio, Texas, went on Bachelor in Paradise Season 6 but was eliminated during week 4. After he left the show, rumors flew that the vet was dating fellow BIP contestant, Demi Lovato. However, he was a frontrunner for the next season of The Bachelor.
"I think of diversity more than just black and white," Johnson told Entertainment Tonight after Weber was chosen over him for season 24. "And yes, Peter has a Cuban mom, but let's just be honest — he's white, right? And that's just being completely transparent. I think that there should be an Asian lead, an Indian lead. Diversity is not just black and white. It's not just salt and pepper."
A quick look at Johnson's Instagram indicates that he is still single and often makes jokes about appearing as The Bachelor. It sounds like he is ready and willing, but waiting for the invite from the franchise. 
Rachel Lindsay explained why Mike Johnson wasn't chosen as the 'The Bachelor'
The 35-year-old from Dallas, Texas, does not believe that Johnson wasn't chosen as The Bachelor because he is Black. The producers told her it was something else behind the scenes.
"I was told there was a reason," Lindsay told Entertainment Tonight. "What that reason may be, I don't know. I wasn't given a specific answer." 
Knowing that "reason" wasn't enough to appease The Bachelor fans, Lindsay attempted to elaborate. 
"Maybe they can't specifically tell me why they didn't choose him," she continued. "And I think if they could tell us, they would because it just looks so bad that they didn't pick him."
She added that they do extensive background checks and vet everyone. Although Lindsay still believes that the man "was a gift," and is the perfect choice for the first Black Bachelor.
Fans still believe Johnson wasn't chosen for 'The Bachelor' because of race
"If it's more of a vetting thing (like cheating or something similar), I can even see them still casting him for BIP, depending on the situation, because BIP contestants get less scrutiny than leads," one fan wrote on Reddit. "But I'd still be interested to know if they have a 'reason' (a justification they can actually say, instead of admitting it was race) or a reason."
Many fans comment that it still seems odd the producers could not give a specific reason for not choosing Johnson.
"They may have had a 'reason,' but the true reason was racism," another fan added. "Black people have to be perfect if they want to be in the same spot as mediocre white people. Aka Mike and Peter. A tale as old as America."
Typically, the franchise announces The Bachelor lead after The Bachelorette airs. However, with the coronavirus postponing Clare Crawley's season, it is unclear when the decision might be made.