Why Miley Cyrus Changed Her Name
Miley Cyrus changed her name early in her life, but didn't make it official until much later. Find out why Miley Cyrus changed her name and the significance of her middle name.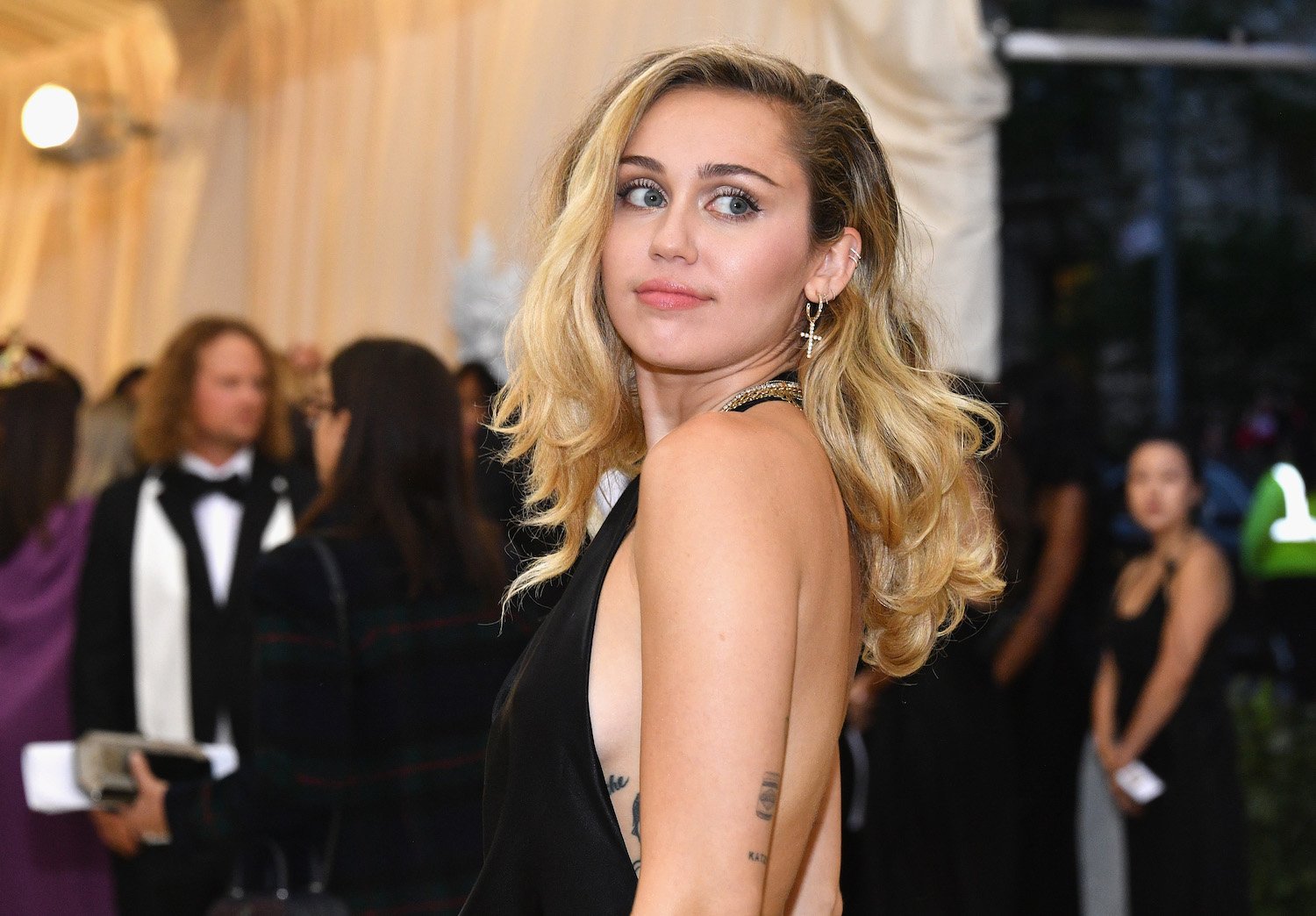 When did Miley Cyrus change her name?
Miley Cyrus' real name isn't Miley originally. She was born Destiny Hope Cyrus on November 23, 1992. Her parents, Billy Ray Cyrus and Tish Cyrus, gave her that name believing that she was destined for amazing things. Since Cyrus was always smiling as an infant, her parents nicknamed her "Smiley."
The nickname was shortened to Miley.
She used the name when she launched her career on Disney Channel's Hannah Montana and kept the name for her singing career.
Cyrus didn't make her name change legal until 2008, when she was 15 years old, legally changing it to Miley Ray Cyrus.
Why Miley Cyrus changed her name
Cyrus was known as Smiley and Miley in her home and the name just stuck, so she used it as her stage name.
Her legal name change includes the middle name 'Ray,' which would appear initially to be a tribute to her dad Billy Ray but is actually in honor of her grandfather, Democratic politician Ronald Ray Cyrus from Kentucky.
She changed her name again when she married Liam Hemsworth, taking his name, so she was known as Miley Ray Hemsworth.
Liam Hemsworth shared the name change news during an interview on Live With Kelly and Ryan, saying, "Miley Ray Hemsworth now, actually," after they congratulated him.
"She will still be, obviously, known as Miley Cyrus, but she took my name, which is great," he continued. "I think that was honestly one of the best things about it. I didn't ask her to take my name, and then she was like, 'No, of course I'm taking your name.' I'm like, '[Gasp] that's awesome!'"
He added that he just called her "wife," however. "It's become a little more normal, but the first couple of weeks it was — I mean, it's only been a month and a half or something — but the first couple of weeks were really fun to be 'wife' and 'husband,'" he shared.
Liam Hemsworth and Miley Cyrus divorced
Cyrus dropped the Hemsworth from her name when she and Liam split. The two met while filming the movie The Last Song and dated on and off until they got married in 2018. They split and finalized their divorce in early 2020.
Cyrus told Howard Stern in a December 2020 interview that "there was too much conflict" in their relationship for it to last.
"We were together since I was 16. Our house burned down," she explained. "We had been, like, engaged — I don't know if we really ever thought we were actually going to get married — but when we lost our house in Malibu, which if you listen to my voice pre- and post-fire, they're very different so that trauma really affected my voice."
"Me being an intense person and not wanting to sit with it and not wanting to go, you know, 'What could be purposeful about this?' I just clung to what I had left of that house, which was me and him," she shared.
Cyrus added, "And I really do and did love him very, very, very much and still do, always will."