Why Miley Cyrus Is No Longer Vegan
Is Miley Cyrus vegan or a vegetarian? Find out why Miley Cyrus is no longer vegan.
Miley Cyrus is no longer vegan — but she has a good reason why she made the switch. Cyrus ditched her vegan diet because she felt her brain wasn't functioning as well as it could be. Find out what the singer discovered by making this shift in her eating.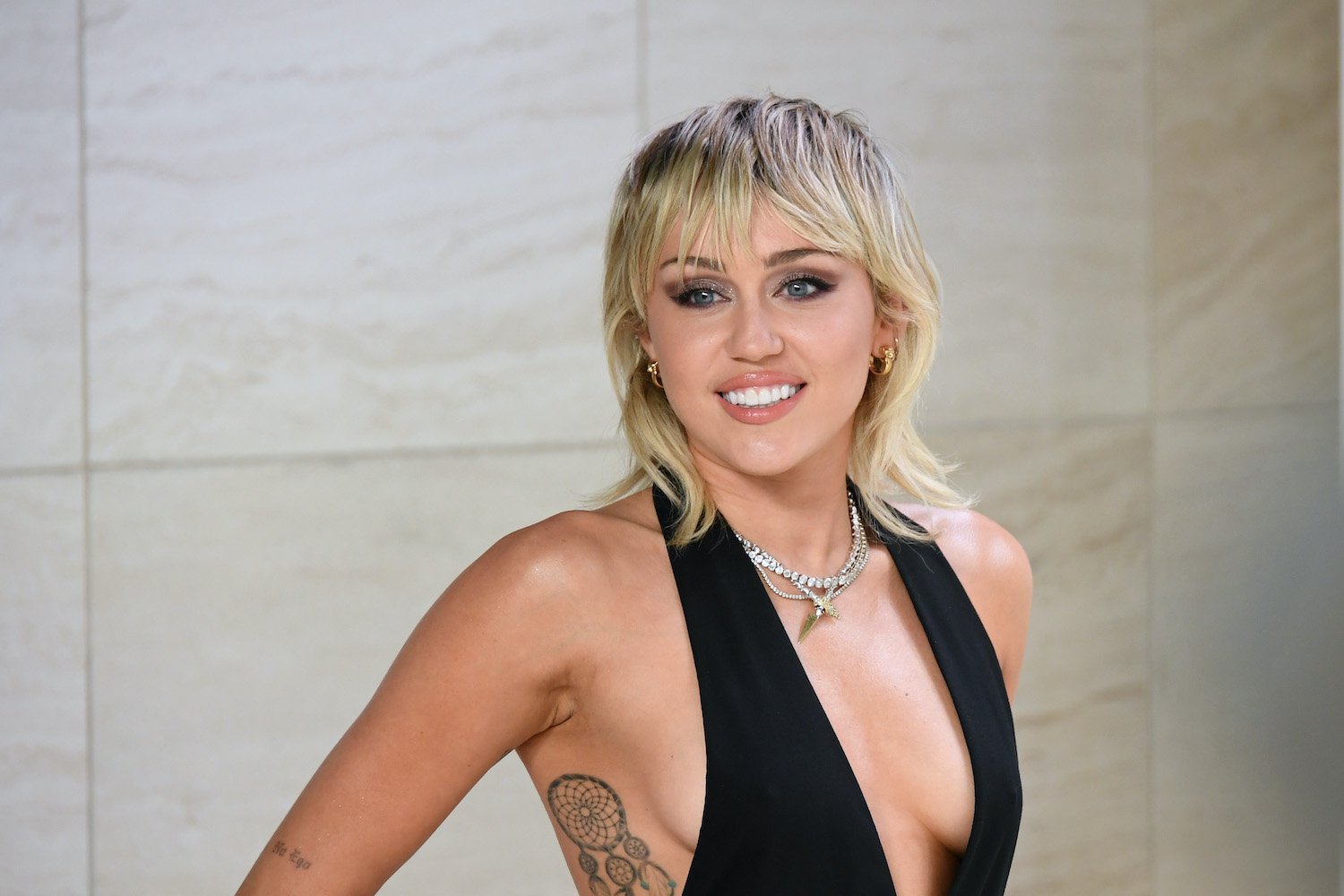 Is Miley Cyrus vegan?
Miley Cyrus followed a vegan diet for six years but realized she needed to make some changes with her food choices.
During a 2020 interview with New Zealand radio show The Edge, Cyrus reflected on her move to a pescatarian diet. "I think life's about trial and error and finding out what works for you," she explained. "I'm someone that when I feel something is working for me, I want to share it because it feels right … but then you end up holding yourself to a standard that again people just attach to."
She added that she's not sure if she will stay "un-vegan," however. "I think when you become the face of something, it's just a lot of pressure," Cyrus explained.
"When I was vegan, I was really worried about other people's diets too and really judgy about their diets," she shared. "I kind of think it's a little over the top to be so invested in other people's diets, even though I know the effects… I know from my personal experience, the way that I was feeling and I just wasn't feeling at my best."
"And if I can adjust and I can learn how to operate at 110 [percent] living a vegan lifestyle that would be ideal," Cyrus added. "I just didn't get there."
Why Miley Cyrus is no longer vegan
During a Sept. 2 interview on The Joe Rogan Experience, Cyrus shared why she is no longer vegan.
"I was vegan for a very long time and I've had to introduce fish and omegas into my life because my brain wasn't functioning properly," the singer explained. She said that she endured physical pain, such as hip pain, and wanted to change her diet so she could improve her brain function.
"Now I'm so much sharper than I was and I think that I was, at one point, pretty malnutritioned," Cyrus said. "I remember going to Glastonbury [music festival] and that was a show that I loved — I loved my performance — but I was running on empty."
Is Miley Cyrus a vegetarian? She's still an animal lover
During her chat with Rogan, Miley joked that the vegans "are going to come for me" after she admitted she no longer eats a vegan diet. 'But that's OK. I'm used to people coming for me," she added.
While she's not vegan or a vegetarian, Cyrus continues to be an animal lover. She just needed to make some changes for her personal health. "I have 22 animals on my farm in Nashville, I've got 22 in my house in Calabasas, I'm doing what I need to do for the animals," Cyrus explained. "But when it comes to my brain … you can't be vegan and be this quick."
For Cyrus, she's found success with a pescatarian diet. "That's where I'm at. I try to eat for my brain type … So my brain type, I really need brakes on my brain," she explained.